Housing NZ's $2 bln, 3-year building & acquisition programme to see net gain of 1,400 houses in Auckland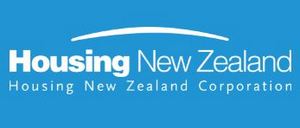 Housing New Zealand's $2 billion programme to build and acquire 4,900 new homes over the next three years will see a net gain in the volume of its Auckland housing stock of 1,400 over the timeframe and about 700 nationwide, department officials said Wednesday.
The difference is due to HNZ needing to shift current tenants out of housing to allow it to redevelop existing properties, CEO Andrew McKenzie told MPs on Parliament's Social Services Select Committee. The figures indicate the majority of the announced building programme will be HNZ knocking down existing homes and rebuilding.
The three year programme is part of a drive for 30,000 new homes to be built on HNZ land over the next few decades. The homes are set to be built by HNZ and the private sector. Over the next three years, HNZ plans to build about 4,000 of the target and acquire the remainder. 
Labour housing spokesperson Phil Twyford noted the 4,900 required more than 1,600 new homes a year to come on to HNZ's books. HNZ last year built and purchased 871 new homes for state tenants.
HNZ board chair Adrienne Young-Cooper replied that significant capacity is coming online with land at the former Hobsonville airbase and in Northcote being developed. However, it will take time to develop on existing land, Young-Cooper said.
"While we may take out four houses to put back 20," the 20 would require more than a year to be consented and built, she said.
Auckland's incoming new Unitary Plan with a focus on "up as well as out", fits well with Housing New Zealand's changing tenant requirements, McKenzie said.
Twyford said the net figure was well below the current Auckland state house waiting list of 2,654 families. 
"When Bill English promised 30,000 new homes to be built on state housing land, what he failed to say was that National will barely increase Auckland's state housing stock at all, despite a burgeoning population and a chronic housing crisis," Twyford said late Wednesday morning.
Housing New Zealand's property portfolio is valued in at an excess of $22 billion. Shareholder equity was $19 billion at the end of the 2015/16 financial year, and cash reserves sat at $5 billion.
Update:
Since initial publication, Housing New Zealand corrected the figures given by CEO Andrew McKenzie during his appearance. McKenzie originally said HNZ's Auckland housing stock would experience a net gain of 722 new houses over the three years. It was corrected to 1,400. HNZ's full statement released Wednesday afternoon is below:
Housing New Zealand is currently budgeted to deliver approximately 4,900 houses nationally over the next three years. A proportion of these will be to replace existing stock that is nearing the end of its economic life, is not well configured for today's modern standards, or is on land that could be better used to provide more housing. These new homes will result in a net increase in stock numbers for Auckland of approximately 1,400 (that is, 1,400 more homes that we currently have overall) and nationwide, of more than 700.

At the select committee hearing our Chief Executive appears to have used national figures instead of Auckland figures, even though the question was about Auckland. We'll clarify this with the select committee.
Labour Party housing spokesperson Phil Twyford sent a letter to committee chair Joanne Hayes requesting McKenzie be recalled to present the new numbers to the committee.