No easing up on housing pressure with a net gain of 71,305 migrants in the 12 months to January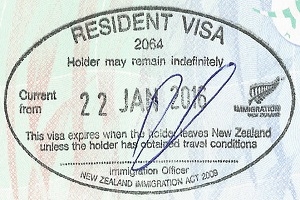 Migration continues to soar to new highs with a record net population gain of 71,305 in the 12 months to January, according to Statistics NZ.
That was driven by 128,290 people arriving in this country on a permanent or long term basis, less 56,985 who departed long term.
That compares with a net gain of 65,911 in the 12 months to January 2016, 53,797 in the 12 months to January 2015 and 25,666 in the year to January 2014, meaning population growth from migration has nearly trebled over the last three years
The biggest source country for migrants in the 12 months to the end of January was Australia, with 25,681 arriving from that country of whom nearly two thirds were returning New Zealand citizens.
That was followed by 14,678 from the UK, then 12,345 from China and another 1095 from Hong Kong, followed by India 9985, South Africa 4801, Germany 4517, the USA 4343 and France 4305.
The country made a net gain of 73,034 non-New Zealand citizens and a net loss of 1729 existing citizens over the 12 months.
By visa type, the biggest single group arriving in this country were on work visas (42,400) followed by 37,900 New Zealand or Australian citizens (who do not require visas), 24,300 on student visas and 16,700 on residence visas.
Those numbers will bring little cheer to those struggling to cope with the housing crisis and other infrastructure issues in Auckland, where most new migrants settle.
Statistics NZ said 56,231 arriving migrants said they intended to settle in Auckland during the year, although the actual numbers are likely to be closer to 65,000 because nearly 20,000 migrants did not state where they intended to live and many of those are also likely to have settled in Auckland.