Barfoot & Thompson says uncertainty over whether current prices provide value for money has seen sales volumes dive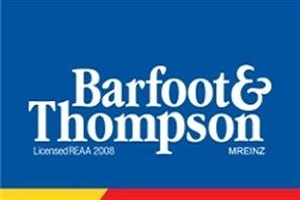 Housing sales slumped in February for Auckland's largest real estate agency, with most of the fall off occurring in the middle to bottom end of the market.
Barfoot and Thompson sold just 556 homes in February, the lowest number of sales it has made in any month since December 2010 and the lowest number of sales in the month of February for at least 16 years.
The agency sold 698 homes in February last year and 843 in February 2015. Last year's February sales volumes were 142, or 20%, higher than February this year.
At the same time the number of new listings the company is signing up is soaring, which is also pushing up its inventory of unsold homes available for sale.
Barfoot received 2295 new listings in February compared to 2060 in February last year and ,1771 in February 2015.
It was the highest number of new listings the company has signed up in any month since May 2002.
That pushed the total number of listings the company has on its books up to 4546, which is the highest it has been since April 2012.
The median price of homes sold by the company dropped $26,500, or 3.1%, to $820,000 in February from $846,500 in January, while the average price increased to a new record high of $944,574 compared to $913,938 in January.
That was because demand remains strong for more expensive homes but has dropped off markedly for the cheaper properties, which has pushed the average sales price up.
"What is clear from the results is that prices at the top end of the market were not under downward pressure," Barfoot & Thompson director Kiri Barfoot said.
"Competition for properties around the $1 million mark was strong.
"Conversely sales under $750,000 were down a third on those for 2016 and under half those in 2015.
"At present the market has divided around the $750,000 mark.
"Above this point sales numbers and prices remain consistent.
"Below it, uncertainty has developed as to whether asking prices represent value for money and sale numbers have fallen," she said.