Speculators risk pushing regions outside of Auckland into housing price bubble territory - Homes.co.nz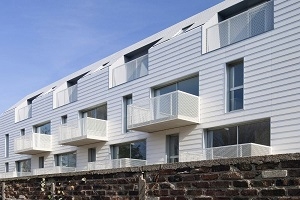 Regions around Auckland risk being caught up in a housing market bubble and Auckland property investors are probably to blame, according to property information website Homes.co.nz.
The website has compared the rate of growth in median house prices around the country from 2012 to 2016, with the rate of population growth over the same period (see chart below).
"The data suggests that neighbouring regions are at risk of being in a bubble, and Auckland investors are likely to blame," Homes.co.nz said.
"While Auckland house prices have grown fairly steadily since 2012 alongside steady population growth, neighbouring areas have seen a huge spike in the last 12 months that has clearly outpaced any pressure from population growth.
"For most regions within a couple of hours of Auckland, House price growth in the last 12 months has outpaced population growth significantly, putting questions around what sort of bubble the housing market in these areas could be in."
Homes.co.nz spokesperson Jeremy O'Hanlon said speculative investment activity was probably to blame.
"If there is no fundamental change in the demand for something and prices start sky rocketing, it's reasonable to assume that speculative investment is the culprit," he said.