Average house values are easing back due to lower demand, particularly in Auckland and Christchurch. Wellington and Dunedin still buoyant, says QV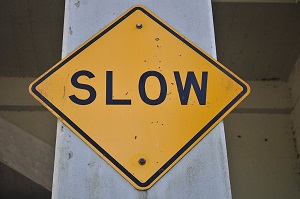 The average value of homes is flattening out and starting to decline in many parts of the country, according to Quotable Value (QV).
"Nationwide value growth continues to ease back due to lower demand in the housing market caused by the latest round of LVR [loan-to-value ratio] restrictions and tougher criteria from the banks as we head into the winter months,"  QV national spokesperson Andrea Rush said.
"Sales volumes are lower than they were this time last year particularly in Auckland, and it's possible market activity may now remain more subdued until after the election.
"Value growth continues to be stronger in Wellington and Dunedin than in the other main centres, but is also starting to ease back a little.
"With Auckland and Hamilton only seeing very slight value growth over the past three months and values dropping slightly in Christchurch, these markets are relatively flat by comparison.
"Values in Tauranga are showing stronger quarterly growth than last month but across the board it appears much of the frenzy has come out of the housing market there and it has returned to more normal levels of activity and demand," she said.
Auckland. Average dwelling value $1,044,561.
The average dwelling value was just 0.1% higher in May than it was in February, and values in some areas (North Shore-Onewa, Waitakere, Central Auckland suburbs, Manukau Central, Manukau North West, Papakura) are lower than they were three months ago.
"We are seeing a return to more normal conditions in the Auckland market," QV Auckland Homevalue manager James Steele said.
"There are more properties listed for sale, there is also demand and properties are selling, but some of the heat has come out of the market and buyers are being more picky.
"We are also seeing vendors who are willing to withdraw their properties from the market if they do not achieve the price offer they are wanting."
Hamilton. Average dwelling value $537,152.
Average values declined in most parts of the city compared to March but remain up by 0.9% compared to three months earlier.
"The Hamilton market is experiencing a bit of a winter slow down and sales volumes are down on the same time last year," QV Hamilton Homevalue manager Stephen Hare said.
"There is more demand than supply for entry level properties in the under $400,000 price bracket.
"Properties that are well located and presented are selling well unless the vendor's price expectations are too high.
"Properties with any issues are taking longer to sell than they were when the market was more frenzied."
Tauranga. Average dwelling value $683,012.
Average values in Tauranga have risen by 1.3% in the last three months.
"Activity in the investor market in Tauranga is now at more normalised levels," QV Tauranga Homevalue manager David Hume said.
"The Western Bay of Plenty market is showing steady growth although not at the frantic levels seen throughout 2016."
Wellington Region. Average dwelling value $607,907.
Wellington's average dwelling value has risen by 3.1% over the last three months.
"The Wellington market remains buoyant but there are signs it is losing some steam as winter approaches," QV Homevalue valuer David Cornford said.
"There is less market activity, a decrease in the number of sales and less buyer demand compared to the previous 12 months.
"This has led to the rate of value growth plateauing or even slightly decreasing and some properties taking slightly longer to sell.
"Good prices are still being achieved however the market is less frantic and properties with undesirable features are now sitting on the market for longer."
Christchurch. Average dwelling value $495,070.
The average dwelling value in Christchurch has declined by 0.7% over the last three month and remains just 1% higher than it was 12 months ago.
"Growth is the lowest seen in Christchurch in a number of years and now that we are heading into winter we are unlikely to see this pick up in the near future," QV Christchurch valuer Daryl Taggart said.
"Recent stats show that the heat has come off the market and value growth is stalling.
"Couple this with a continuing reduction in rental returns over the last 18 months and investors will be looking at their bottom line."
Dunedin. Average dwelling value $373,810.
The average value of homes in Dunedin has risen by 3.9% over the last three months.
"We continue to see steady demand across all parts of the Dunedin market," QV Dunedin valuer Aidan Young said.
QV House Price Index_31MAY2017-019966ae83ff1ebb163af6c0c661d5f743a7ce8c.xlsx