Two thirds of apartments sold under the hammer at latest Barfoot auction, 25% at Ray White City Apartments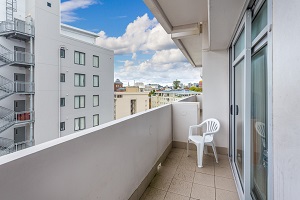 There were plenty of bidders about for this week's main Auckland apartment auctions, but they were cautious about price on some of the apartments.
Barfoot & Thompson had three units on offer at their main apartment auction this week and there was competitive bidding from several potential buyers on two of them, both of which sold under the hammer.
One was a two bedroom unit in the Harvard on Hobson building, and the other was a two bedroom unit in the Zest.
However a third unit in the Queens Lodge complex in Newmarket didn't receive any bids and was passed in.
There was also very strong bidding for a 230 square metre industrial unit in St Johns, which also sold under the hammer.
(The prices for the units that sold are available on our Auction Results page.)
At Ray White City Apartments four units were on offer this week and although there was competitive bidding from multiple potential buyers for all of them, only one sold under the hammer, a two bedroom unit in the Eden Apartments building.
You can receive all of our property articles automatically by subscribing to our free email Property Newsletter. This will deliver all of our property-related articles, including auction results and interest rate updates, directly to your in-box 3-5 times a week. We don't share your details with third parties and you can unsubscribe at any time. To subscribe just click on this link, scroll down to "Property email newsletter"and enter your email address.