QV says the flattening of average dwelling values in Auckland, Hamilton and Christchurch is now spreading to Wellington and Dunedin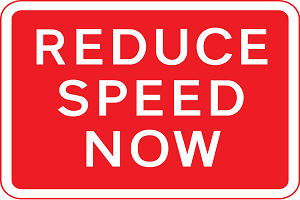 The days of ever increasing housing values appear to be coming to an end with Quotable Value's latest House Price Index showing property values flattening around the country.
"Values continue to plateau in Auckland, Hamilton and Christchurch in a trend seen since October last year," QV National Spokesperson Andrea Rush said.
"Wellington and Dunedin are now experiencing a similar trend."
The average value of homes in the Auckland region dipped slightly to $1,044,303 in July compared to $1,045,059 in June.
Within the region values were down in July compared to June in Rodney, North Shore, Waitakere, Manukau, Papakura and Franklin, with only the Central Auckland suburbs recording a slight rise.
Compared to June, July's average values were also down in Waikato, Taupo, Wellington City, Nelson, Christchurch and Dunedin, but they were up Tauranga, Rotorua, Whakatane, Napier, New Plymouth, Palmerston North, Porirua, Hutt Valley, Queenstown-Lakes, and Invercargill.
Nationally, the average dwelling value increased from $639,051 in June to $641,280 in July.
"The latest QV House Price Index figures show nationwide values are still rising, but this growth is now being driven by regional and provincial centres rather than the larger cities," Rush said.
Here's how things look in the main centres:
Auckland: Average dwelling value $1,044,303
"The Auckland residential property market is still cooling, with sales volumes down more than 30% below the same period last year, while there are twice as many properties listed on the market as there were this time last year," QV Auckland valuer James Steele said.
"This is meaning properties are generally taking longer to sell and auction clearance rates also remain low, but auction rooms are still well attended so it appears people remain very interested in what the market is doing.
"We are also still seeing well presented properties in sought after locations sell well to owner-occupiers, but in other areas that were favoured by investors, we are now seeing a reduction in prices where speculation was previously a strong part of the market
"Some sellers however are choosing to withdraw their properties from sale if they are not receiving price offers that meet their expectations," he said.
Hamilton: Average dwelling value $540,840
"The Hamilton market has remained stagnant over the past month and the average time properties are taking to sell has lengthened, which is giving buyers more opportunities to negotiate," QV Hamilton valuer Stephen Hare said.
"With the heat now having come out of the market, listing numbers have increased and clearance rates have fallen at auctions, however well presented and well located properties continue to sell over asking prices and with buyer competition.
"The drop off in the number of investment buyers has created opportunities for first home buyers, who were previously getting beaten when vying for properties."
Tauranga: Average dwelling value $691,350
"The market in Tauranga and Western Bay of Plenty is steady at present, with most agents reporting more normalised levels of demand," QV Tauranga valuer David Hume said.
"Clearance rates at auctions are down on this time last year although a lot of conditional deals are being done post auction."
Wellington Region: Average dwelling value $607,011
"The Wellington market continues to slow and residential property values have largely flattened over the last two months," QV Wellington valuer David Comford said.
"Sale numbers are down compared to 12 months ago and this confirms there is less activity from both vendors and buyers.
"Both buyers and sellers seem to be taking a wait and see approach and this will likely continue until after the election and the spring months are upon us.
"New builds and off plan purchases are selling well as these are not impacted by the LVR restrictions introduced last year.
"Christchurch: Average dwelling value $495,098
"The Christchurch market is stalling, there doesn't seem to be a lot of activity and properties are increasingly harder to sell," QV Christchurch valuer Daryl Taggart said.
"We are seeing a number of cases where asking prices have been reduced to achieve a sale, especially those who require a quick sale.
"Rents are also decreasing which suggests there is an oversupply of rental property on the market."
Dunedin: Average dwelling value $373,857.
"Demand for residential property in Dunedin remains strong and there are very low listing levels, but the rate of value growth has slowed," QV Dunedin valuer Aidan Young said.
"Buyers do prefer well presented, modernised, low maintenance properties and these properties are selling quickly and achieving good prices."
Here's the link to QV's average dwelling values for towns and cities throughout New Zealand: 
QV House Prince Index 31JUL2017-7157387c8f1a14e1b84e1e71cfd7aec2c1dd08d8.xlsx