The downturn in Auckland's housing market is starting to spread to the rest of the country. New listings on Realestate.co.nz at their lowest level in 10 years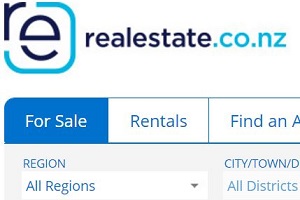 The number of homes newly listed for sale on Realestate.co.nz fell to the lowest level on record last month, and asking prices for Auckland properties continued to slide.
There were 7933 homes throughout the country newly listed on the property website in July, down 17.5% compared compared to July last year and the lowest number in the month of July since its records began in 2007.
The number of new listings was down in 18 of Realesate.co.nz's 19 sales districts, with only Nelson going against the trend with new listings there unchanged from a year earlier.
in the North Island the biggest falls in new listings compared to a year ago were in Waikato -27.0%, Bay of Plenty -26.3% and Taranaki -22.4%.
In the South Island the biggest falls in new listings were in Central Otago/Lakes --32.4% and Otago -28.8% (see chart below).
Asking prices are also falling, with the national average asking price falling for the third consecutive month in July to $608,143.
That means it has now fallen by $40,619, or 6.7%, since it peaked at $648,762 in February.
The slide in average asking prices is most pronounced in Auckland, where it has fallen for the last five consecutive months and was $903,752 in July, down by $74,900 (7.7%) from its peak of $978,652 in February.
That suggests vendors are starting to accept that the market has weakened and are being more realistic with their asking prices.
The drop in prices in Auckland may be starting to spread to other regions, with July's average asking price being lower than June's in 11 of Realestate.co.nz's 18 sales districts.
That includes several areas where the market has remained relatively buoyant, even as Auckland's property market cooled, such as the Waikato, Bay of Plenty, Manawatu/Whanganui and Otago, all of which recorded lower average asking prices in July than they did in June.
However while new listings and asking prices are down in many regions, inventory levels, the total number of properties listed on the website are up.
In July Realestate.co.nz had a total of 24,518 residential properties available for sale on the site, compared to 22,644 in July last year.