"The housing gap in Auckland is bigger than is being talked about," says CoreLogic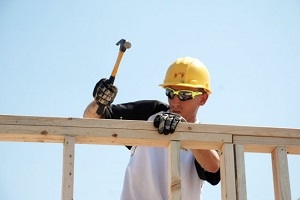 Less than half the number of new homes that Auckland needed last year were actually built, according to property data company CoreLogic.
"Our analysis looked behind the building consents data to reveal what's really going on and the picture isn't particularly pretty," CoreLogic's Head of Research Nick Goodall said.
CoreLogic's Property Market & Economic Update Report for July/August found that population projections for Auckland suggested 13,500 new homes need to be built in the city each year, but less than 6000 were built last year.
"The housing gap is bigger than is being talked about," Goodall said.
The report found that building consents were trending down in Auckland and were flat across the rest of the country.
"The trend in Auckland is particularly troubling in light of the need to massively increase house building in Auckland for the next few decades to meet projected population growth," it said.
"Our own analysis has shown that while Auckland consents increased by almost 10,000 in the past year, the housing stock increased by less than 6000 dwellings.
The report also found that sales activity was continuing to trend down, with sales volumes in Auckland down 32% compared to the same time last year.
"It's not just Auckland either," the report ;said.
"Hamilton is down 28%, although it looks to have bottomed out now, as does Tauranga.
"Wellington is now showing a very real and consistent decline, down 17% year on year.
"Dunedin is the only main centre that looks to be going through a typical winter cycle with volumes similar to last year."
You can receive all of our property articles automatically by subscribing to our free email Property Newsletter. This will deliver all of our property-related articles, including auction results and interest rate updates, directly to your in-box 3-5 times a week. We don't share your details with third parties and you can unsubscribe at any time. To subscribe just click on this link, scroll down to "Property email newsletter"and enter your email address.