Barfoot & Thompson's August sales volumes at lowest level since 2011, down 23% year-on-year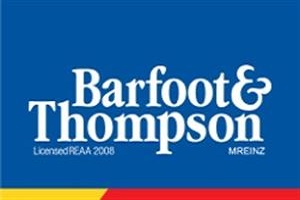 Residential property sales at Auckland's largest real estate agency have finished winter on a flat note with sales and prices well down from previous highs.
Barfoot & Thompson sold 777 homes in August, up 30 from the 747 it sold in July, but down 226, or 23%, on the 1003 it sold in August last year.
It was the lowest number of homes the agency has sold in the month of August since 2011.
The median selling price was $820,000. This was up $10,000 on July's median of $810,000, but well below the peak of $900,000 set in March, and $30,000 below the August 2016 median of $850,000.
It was the second month in a row that the median has been lower than it was 12 months earlier.
The average selling price was $918,926 in August compared to $908,319 in July. It was well below the March peak of $968,570, but ahead of the August 2016 average of $906,560.
Barfoot & Thompson managing director Peter Thompson said there was a sense of realism among both buyers and sellers.
"In August both the average sales price at $918,926 and the median price at $820,000 increased over that for July, but both were down on the average for the previous three months," he said.
"Buyers and sellers who accept that reality and are prepared to buy or sell at market are the ones achieving the outcomes they are seeking."
Listings rise
However while sales remain low, there was an increase in the number of new listings Barfoot received in August, with 1260 properties newly listed for sale in August compared to 1173 in July.
But that remained well below the 1706 new listings the agency received in August last year.
Inventory levels, the total number of homes it has available for sale, also remain at elevated levels.
The agency had 3993 homes available for sale at the end of August compared to 4088 at the end of July, and 3151 at the end of August last year.
The total number of homes Barfoot has available for sale remains at its highest level since 2011. 
"It means we enter the general election month with the highest number of properties at the start of a September for six years," Thompson said.
"It provides a good platform for the market to operate from once the election is behind us."