October sales volumes at Barfoot & Thompson hit their lowest level since 2010 as prices drop below where they were a year ago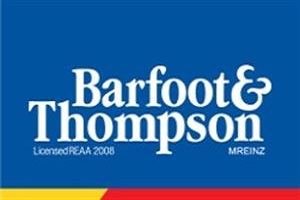 The average and median selling prices for residential properties sold by Barfoot & Thompson in October have fallen back to below where they were in October last year.
The drop in prices comes as October's sales hit their lowest level in seven years at the agency, which is by far the largest residential real estate agency in the Auckland region.
Barfoot's median selling price was $830,500 in October, down from the record high of $900,000 in March and $34,500, or 4%, below the October 2016 median of $865,000.
The average selling price was $910,537 in October, compared to its March peak of $968,570 and the October 2016 average of $943,801.
The agency sold 634 properties in October, down 18.5% compared to the 778 it sold in October last year.
It was the lowest number of homes Barfoot has sold in the month of October since 2010.
And the outlook for the coming summer selling season does not look particularly promising, because the agency had 4451 properties available for sale on its books at the end of October, up 20% compared to the end of October last year and the highest number of homes its had on its books at that time of year since 2011.
Barfoot & Thompson managing director Peter Thompson said the market had not been affected by the election result.
"The Auckland housing market has been unfazed by the political change that has occurred," he said.
"The new Government has done no more than no more than confirm its pre-election commitments.
But while there had been no panic selling, any hopes of post election price increases had evaporated and buyers were being cautious, he said.
However he also said that the time lag between the election and the formation of te new government had contributed to the low sales numbers in October." 
"There was definitely downward pressure on prices and this can be seen in the small variations in October's prices when compared with the average and median prices for September [this year] and October last year."
Thompson believed sales activity would pick up in the remainder of this year.
"The market is now well set for an active run to year end.
"Clarity is returning and we have now entered what is traditionally the strongest sales period of the year," he said.