QV's latest valuations are a mixed bag, with average values flat or down compared to a year ago in Auckland and Christchurch, but rising in most other places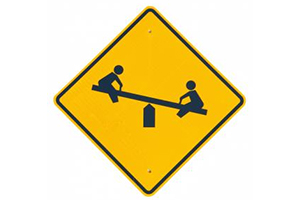 Average residential property values fell over the last 12 months in Auckland and Christchurch but rose strongly in Wellington, according to the latest figures from Quotable Value (QV).
Nationally, the average value of all homes throughout the country was $664,698 in the three months to November, up 6.4% on the same period of last year.
But in the main urban areas average values were up just 3.8% for the year, suggesting most of the value growth occurred in provincial towns and rural areas.
In Auckland the average value of residential properties was $1,045,741, down 0.5% compared to 12 months earlier.
The biggest drop in Auckland values occurred in Waitakere -2.9%, Manukau -1.6%, and the North Shore -1.0%, while rises were recorded in Rodney +1.3%, Central Auckland +1.6%, Papakura +1.8% and Franklin +1.8%.
In Christchurch the average dwelling value was $493,899 in the three months to November, down 1.5% compared to the same period of last year.
All areas of Christchurch were affected, with the drop in average values ranging from -0.7% on Banks Peninsula to -2.5% in the Hills suburbs.
However Wellington recorded strong value growth throughout the region.
The average value of homes in the Wellington region was $621,289 in the three months to November, up 9.8% compared to the same period of last year.
The biggest gain was in Kapiti Coast +16.0%, followed by Upper Hutt +14.1%, Lower Hutt +13.5%, Porirua +13.0% and Wellington City +9.7%.
Average values were also up in most other provincial centres compared to a year ago, including Whangarei +9.4%, Hamilton +1.4%, Tauranga +3.3%, Napier +15.9%, New Plymouth +6.4%, Palmerston North +10.2%, Nelson +13.0%, Timaru +5.3%, Queenstown Lakes +10.5%, Dunedin +13.1% and Invercargill +8.0%.
Main Centre Overviews:
Auckland
Overall the Auckland market remains relatively flat with values holding or rising slightly in some areas and dropping in others, according to QV.
"There's been no significant change to the market dynamic since the change of government," QV Auckland senior consultant James Steele said.
"Values are holding in well located areas while they have dropped back in some areas further out of the city centre.
"An oversupply in some areas of Manukau is continuing to cause a decrease in prices, particularly in large new subdivisions which are above the median house price, while in parts of Waitakere values have also dropped back in some suburbs.
"However other tightly held areas, particularly in central Auckland are still doing well and seeing values still rising," he said.
Hamilton
"The market we observed over the past two years has subsided and a regular market is now evident," QV Hamilton registered valuer Andrew Jaques said.
"The expected spring rally has not yet eventuated.
"With slower listing and selling numbers it appears measures to slow investor activity are having the desired effect."
Tauranga
QV said average home values in Tauranga rose 3.3% in the last 12 months, but fell 1.0% over the last three months.
"The trend of a more stabilised market continues in the sub-$700,000 bracket, with many in the industry describing it as a more normalised market," QV Tauranga registered valuer David Hume said.
Wellington
"Listing numbers have increased over the past month providing buyers with a bit more choice, however supply is still tight and a seller's market prevails," QV Wellington senior consultant David Cornford said.
"Strong prices are being achieved and we are still seeing value growth in the market, however this is much more moderate compared to 2016.
"Market activity has picked up over November, however it remains subdued compared to the same time last year."
Christchurch
"First home buyers are still active in the market but the usual spring/summer upturn hasn't arrived at usual levels this year," QV Christchurch registered valuer Hamish Collins said.
"The LVR restrictions and banks' stricter lending criteria have definitely created a handbrake for investors and many are now selling poorly performing properties in search of higher yielding ones, in order to better meet banks' internal serviceability criteria."
Collins said more properties were being passed in at auctions and vendors are having to adjust their price expectations compared to what they might have asked for six months or a year ago.
Dunedin
"The first home buyers' market remains competitive with multi-offer scenarios still common, but there are reports of some large variances in both offers and/or conditions," QV Dunedin property consultant Aidan Young said.
"There is traditionally a flurry of activity before Christmas in the Dunedin market and this year is no exception - the market is currently seeing plenty of activity."
QV House Price Index - Three Months to November 2017
| | | | |
| --- | --- | --- | --- |
| Territorial authority | Average current value $ | 12 month change % | 3 month change % |
| Auckland Region |           1,045,741 | -0.5% | 0.4% |
| Wellington Region |               621,289 | 9.8% | 2.6% |
| Main Urban Areas |               779,380 | 3.8% | 3.6% |
| Total New Zealand Nationwide |               664,698 | 6.4% | 3.6% |
|   |   |   |   |
| Far North | 420,783 | 14.7% | 1.8% |
| Whangarei | 499,955 | 9.4% | 0.5% |
| Kaipara | 492,074 | 13.0% | -4.3% |
| Auckland - Rodney | 935,590 | 1.3% | -1.1% |
| Rodney - Hibiscus Coast | 916,063 | 2.4% | -1.6% |
| Rodney - North | 956,318 | 0.7% | -0.6% |
| Auckland - North Shore | 1,212,617 | -1.0% | 1.0% |
| North Shore - Coastal | 1,380,575 | -1.5% | 0.5% |
| North Shore - Onewa | 974,440 | -1.0% | 1.8% |
| North Shore - North Harbour | 1,190,355 | 0.2% | 0.9% |
| Auckland - Waitakere | 821,105 | -2.9% | 0.6% |
| Auckland - City | 1,241,504 | 1.6% | 0.7% |
| Auckland City - Central | 1,086,373 | 3.0% | 0.2% |
| Auckland_City - East | 1,570,354 | 3.3% | 1.8% |
| Auckland City - South | 1,094,265 | -1.9% | -0.6% |
| Auckland City - Islands | 1,155,463 | 12.2% | 3.5% |
| Auckland - Manukau | 891,394 | -1.6% | -0.9% |
| Manukau - East | 1,144,569 | -2.0% | -1.9% |
| Manukau - Central | 687,444 | -1.3% | 0.7% |
| Manukau - North West | 770,341 | -0.3% | -0.3% |
| Auckland - Papakura | 692,175 | 1.8% | 3.9% |
| Auckland - Franklin | 659,650 | 1.8% | 0.5% |
| Thames Coromandel | 695,353 | 11.4% | -2.9% |
| Hauraki | 380,447 | 7.9% | -3.9% |
| Waikato | 459,759 | 7.7% | 2.1% |
| Matamata Piako | 428,838 | 11.4% | -1.7% |
| Hamilton | 544,050 | 1.4% | -0.1% |
| Hamilton - North East | 689,628 | 0.7% | 0.4% |
| Hamilton - Central & North West | 499,982 | 0.4% | -0.8% |
| Hamilton - South East | 491,410 | 0.5% | -0.7% |
| Hamilton - South West | 489,637 | 4.5% | 1.0% |
| Waipa | 532,650 | 13.1% | 2.6% |
| Otorohanga | 291,236 | 23.7% | 3.7% |
| South Waikato | 219,834 | 21.5% | 3.3% |
| Waitomo | 187,615 | 11.6% | -4.8% |
| Taupo | 458,530 | 12.9% | 3.9% |
| Western BOP | 626,120 | 5.9% | 2.1% |
| Tauranga | 687,310 | 3.3% | -1.0% |
| Rotorua | 409,832 | 9.9% | 0.6% |
| Whakatane | 415,545 | 13.7% | 3.0% |
| Kawerau | 192,821 | 21.6% | 2.2% |
| Opotiki | 276,447 | 11.8% | -4.5% |
| Gisborne | 290,745 | 9.0% | -0.8% |
| Wairoa | N/A | N/A | N/A |
| Hastings | 442,876 | 18.0% | 4.0% |
| Napier | 473,589 | 15.9% | 3.1% |
| Central Hawkes Bay | 293,069 | 19.4% | 2.1% |
| New Plymouth | 431,996 | 6.4% | 1.3% |
| Stratford | 256,933 | 8.8% | 5.3% |
| South Taranaki | 207,107 | 2.8% | 0.6% |
| Ruapehu | 171,764 | 12.7% | 1.5% |
| Whanganui | 233,750 | 13.5% | 1.6% |
| Rangitikei | 192,385 | 23.2% | 4.1% |
| Manawatu | 327,182 | 16.7% | 6.3% |
| Palmerston North | 374,337 | 10.2% | 3.2% |
| Tararua | 187,187 | 13.6% | 6.6% |
| Horowhenua | 295,407 | 18.0% | 3.4% |
| Kapiti Coast | 538,431 | 16.0% | 3.9% |
| Porirua | 535,268 | 13.0% | 2.6% |
| Upper Hutt | 470,235 | 14.1% | 4.0% |
| Hutt | 524,285 | 13.5% | 1.6% |
| Wellington | 749,870 | 9.7% | 3.4% |
| Wellington - Central & South | 742,749 | 8.5% | 2.5% |
| Wellington - East | 800,674 | 8.4% | 0.7% |
| Wellington - North | 674,630 | 11.9% | 5.3% |
| Wellington - West | 877,461 | 9.0% | 4.8% |
| Masterton | 326,986 | 21.5% | 5.0% |
| Carterton | 362,452 | 16.9% | 3.7% |
| South Wairarapa | 437,125 | 25.0% | 1.2% |
| Tasman | 553,187 | 13.6% | 2.8% |
| Nelson | 553,052 | 13.0% | 2.8% |
| Marlborough | 447,194 | 8.7% | 1.6% |
| Kaikoura | 391,984 | -1.2% | -0.6% |
| Buller | 179,500 | -6.2% | -3.6% |
| Grey | 208,417 | 0.3% | 0.1% |
| Westland | 242,581 | 3.7% | -0.4% |
| Hurunui | 381,831 | 2.5% | 2.7% |
| Waimakariri | 439,936 | 2.3% | 1.3% |
| Christchurch | 493,899 | -1.5% | 0.2% |
| Christchurch - East | 371,471 | -1.9% | 0.2% |
| Christchurch - Hills | 660,947 | -2.5% | -0.2% |
| Christchurch - Central & North | 585,656 | -1.1% | 1.0% |
| Christchurch - Southwest | 470,420 | -0.9% | -0.6% |
| Christchurch - Banks Peninsula | 514,183 | -0.7% | 1.1% |
| Selwyn | 544,469 | 0.2% | 0.1% |
| Ashburton | 345,615 | -1.5% | -0.6% |
| Timaru | 350,033 | 5.3% | -1.0% |
| MacKenzie | 494,980 | 24.5% | 7.3% |
| Waimate | 224,126 | -0.5% | 0.6% |
| Waitaki | 282,113 | 11.5% | -0.5% |
| Central Otago | 467,868 | 19.1% | 2.1% |
| Queenstown Lakes | 1,105,213 | 10.5% | 0.7% |
| Dunedin | 386,326 | 13.1% | 2.8% |
| Dunedin - Central & North | 403,396 | 13.9% | 2.9% |
| Dunedin - Peninsular & Coastal | 355,106 | 16.1% | 9.4% |
| Dunedin - South | 368,133 | 13.2% | 4.0% |
| Dunedin - Taieri | 397,863 | 11.3% | 0.3% |
| Clutha | 200,210 | 7.7% | -0.6% |
| Southland | 270,290 | 19.9% | 7.8% |
| Gore | 218,929 | 8.2% | 2.4% |
| Invercargill | 251,884 | 8.0% | 4.6% |