Lower house prices see Central Auckland join Papakura and Franklin as the only parts of greater Auckland where housing is considered affordable for first home buyers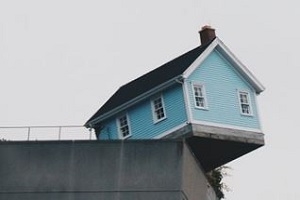 By Greg Ninness
The housing market appears to be finely balanced, with lower quartile selling prices falling in exactly the same number of towns and districts as those that posted rises last month, according to interest.co.nz's Home Loan Affordability Reports for October.
The reports track the REINZ's monthly lower quartile selling prices in 28 cities and districts throughout the country.
It shows that lower quartile prices declined in 13 areas in October compared to September, increased in another 13 and were unchanged in the remaining two.
The areas where lower quartile prices declined compared to September were: Whangarei, Central Auckland, West Auckland, Tauranga, New Plymouth, Gisborne, Kapiti Coast, Wellington City, Hutt Valley, Porirua, Nelson, Queenstown, and Invercargill.
Areas where lower quartile prices increased were Rodney, Papakura, Franklin, Hamilton, Rotorua, Napier, Hastings, Palmerston North, Whanganui, Wairarapa,  Christchurch, Timaru and Dunedin.
Lower quartile prices were unchanged on Auckland's North Shore and in South Auckland (click on the links in the box below for the reports on invdividual areas).
The reports also track median take home pay for couples aged 25-29 working full time in each area and changes in mortgage interest rates, and calculates how much of their pay typical first home buyers would need to set aside for the mortgage payments on a lower quartile-priced home in each area.
Although the rises in take home pay were modest, that combined with static mortgage interest rates and falling or unchanged house prices in the majority of districts, saw affordability improve for first home buyers in in 15 of the 28 areas monitored last month, pushing the pendulum slightly in favour of first home buyers.
The reports consider housing to be affordable when mortgage payments take up no more than 40% of take home pay.
Using that measure housing remains affordable for first home buyers in 23 of the 28 areas monitored by the report.
The areas were housing is unaffordable for first home buyers are Queenstown and the Auckland districts of Rodney, West Auckland, North Shore and South Auckland.
Big improvement in central Auckland
The biggest improvement in affordability over the last few months has occurred in central Auckland.
These are the suburbs that previously fell within the boundaries of the former Auckland City Council, prior to the formation of the super city.
Last month the lower quartile price in central Auckland declined to $595,000 from $656,500 in September, and is now down by more than $100,000 since it peaked at $695,699 in March.
One of the contributing factors for the price fall is likely to be the emerging weakness in the apartment market, which is dominated by investors.
However the median price in central Auckland has had an even bigger fall, dropping from its March peak of $1,050,000 to $850,000 in October, a decline of exactly $200,000, suggesting the weakness in the central Auckland suburbs is not confined to the apartment market.
That means central Auckland now joins Papakura and Franklin as the only parts of greater Auckland where housing is considered affordable for first home buyers.
With listing numbers in Auckland rising ahead of the Christmas break and sales remaining sluggish, the market pendulum is probably continuing to shift slowly in buyers' favour and that could put some downward pressure on prices over summer.
Affordability has also been improving significantly for first home buyers in Tauranga and Wellington.
In Tauranga the lower quartile price dropped for the second month in a row to $461,000 in October, from $500,000 in August and is now down by $54,000 compared to its March peak of $515,000.
There have also been substantial declines in lower quartile prices in Wellington City, Hutt Valley, Porirua and Kapiti Coast, which has seen the lower quartile price for the entire Wellington Region decline from its April peak of $405,000 (the only time it has ever been above $400,000) to $379,690 in November.
So first home buyers should not be shy in asking Santa for a place of their own in the New Year.
If they've been good and saved their pennies for a deposit, there's an increasing chance their wish could come true
You can receive all of our property articles automatically by subscribing to our free email Property Newsletter. This will deliver all of our property-related articles, including auction results and interest rate updates, directly to your in-box 3-5 times a week. We don't share your details with third parties and you can unsubscribe at any time. To subscribe just click on this link, scroll down to "Property email newsletter" and enter your email address.