For $265,000 you could by a car park in downtown Auckland or a house at the median price in Southland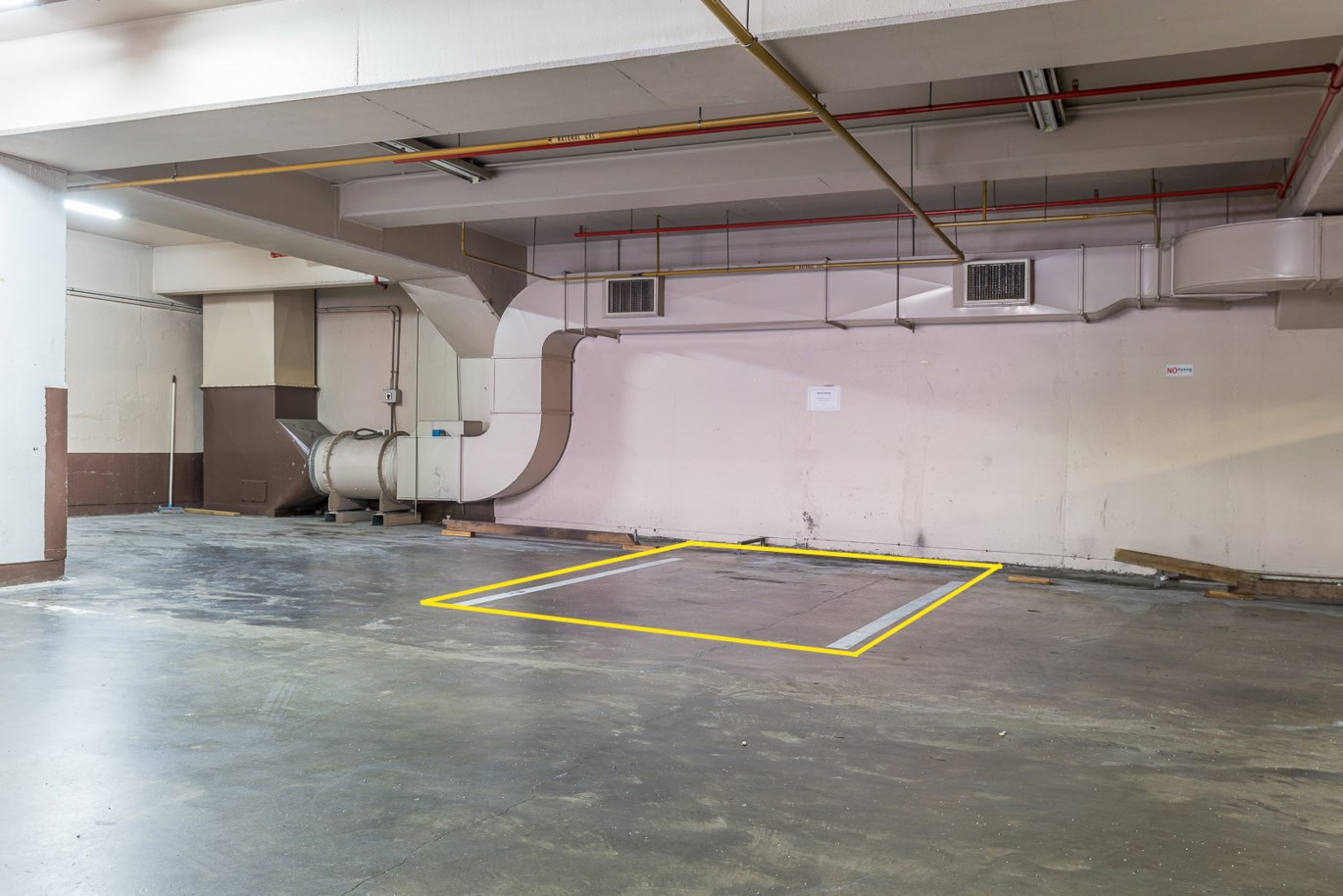 A single car parking space in downtown Auckland has sold for $265,000.
The freehold car park (pictured) was located in the basement of the Quay Regency apartment building at 148 Quay Street, which is across the road from the Ferry Building and around the corner from the Britomart train station.
It was put up for auction at this week's at Ray White City Apartments' regular apartment auction.
There were several bidders in the room for the property and the bidding started at $70,000 and then proceeded briskly in $10,000 increments to $130,000. One bidder then upped the ante considerably with a bid of $180,000.
That caused bidding to pause, but only for a moment and then it resumed briskly until it sold under the hammer for $265,000.
According to the Real Estate Institute of New Zealand, that is exactly the same price as median-priced home in Southland.
The property was marketed by Ray White's Daniel Horrobin and Damian Piggin, and Piggin said it was the car park's highly sought after location that saw it fetch such a high price.
Most of the potential buyers were people living and/or working in the area, he said.
Ray White's promotional material for the space said the lack of supply and increased demand for car parking in the area meant the chance of a similar space coming up for sale anytime soon was "extremely unlikely."
Unfortunately the car park was the highlight of this week's apartment auctions.
A brand new, two bedroom apartment in the Aria building on Vinegar Lane in Ponsonby received multiple bids, but none was high enough to get a sale across the line and it was passed in.
And a unit in the Zest building on Nelson Street, which has been a favourite with investors for several years, did not receive any bids and was also passed in.
Things were also quiet down at Barfoot & Thompson's regular apartment auction, where a commercial property and five apartments were on offer.
The commercial unit was a house on College Hill that had been converted to offices. It received no bids and was passed in.
The auction of one of the apartments was postponed and of the remaining four, two were sold under the hammer, one had a single bidder and was passed in and another received no bids.
Details of all the properties offered at both auctions, and the prices of those that sold, are available on our Residential Auction Results page.
You can receive all of our property articles automatically by subscribing to our free email Property Newsletter. This will deliver all of our property-related articles, including auction results and interest rate updates, directly to your in-box 3-5 times a week. We don't share your details with third parties and you can unsubscribe at any time. To subscribe just click on this link, scroll down to "Property email newsletter" and enter your email address.