Augustine Lau sentenced for damaging pōhutukawa and totara trees; Judge says that to describe his attitude as poor would be an understatement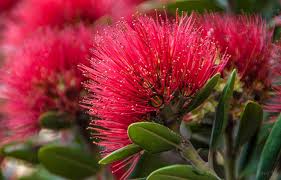 Notorious property developer, Augustine Lau, has been sent to jail for damaging six protected pōhutukawa trees and one totara blocking the view at a property in Waiwera.
Earlier this week he was sentenced at the Auckland District Court to two and a half months' imprisonment, having pleaded guilty to a charge of using land in contravention of regional and district rules under the Resource Management Act.
At sentencing, Judge Kellar said it was "hard to imagine a more deliberate case".
He said Lau's purpose was financial gain, as the views resulting from removing trees would have significantly enhanced the value of the property.
He also said: "To describe the attitude of the offender as poor would be an understatement."
Lau was said to have shown "little respect to council officers" and "flagrant disregard" for the consenting process.
Four of the affected trees are expected to die, while three are seriously damaged. The trees were all large, with some found to be over 100 years old.
Lau no stranger to the courts.
Lau and his overseas associates have collectively been fined hundreds of thousands of dollars in the Environment Court for illegally modifying Auckland properties to cram more tenants on to them.
Interest.co.nz is aware of 10 properties Lau has managed and developed on behalf of overseas owners.
A number of the properties have effectively been turned into slums, with a non-compliant sewerage system in one instance leaking raw sewage into a stream nearby.
Lau has made headlines on interest.co.nz in recent months, as many of his overseas associates have been defaulting on their mortgages.
Lau in November told interest.co.nz that his oversees business partners were so upset with the way things had turned out, that they had hired private investigators to investigate both him and Council staff.
Auckland Council confirmed this to be true.
Auckland Council at the end of its tether
Auckland Council's Manager Regulatory Compliance, Steve Pearce, said it was "relatively uncommon" for a matter involving native tree felling of this magnitude to end up in court, "and even rarer for us to seek a sentence of imprisonment".
Yet he said the deliberateness of Lau's offending and the significance of the effects, "left us with no option".
"Auckland Council staff did everything they could to make Mr Lau aware of his responsibilities, including that he needed to stop with his plans of felling the native trees at the site," Pearce said.
"We visited the site a number of times to inspect the works being managed by Mr Lau. However, he persisted and, as a result, we issued an abatement notice requiring him to stop these works in October 2013.
"In June 2014, on Mr Lau's instructions, a contractor broke the trunks of three of the pōhutukawa trees and one totara tree, and broke a number of large branches off three further pōhutukawa trees...
"Following a complaint from a member of the public while the works were occurring, staff visited the site to investigate. They found Mr Lau supervising the contractor in an attempt to knock down one of the pōhutukawa trees that branches had been broken from. The contractor was told to stop with the work immediately.
"Mr Lau said the trees were being felled because they had been damaged by a recent storm and were unsafe, however we observed that the storm damage to the trees was confined to some small limbs and did not present any immediate risk to people or property.
"We take a graduated approach to enforcement and will help people to comply where we can, either by giving advice and warnings first or giving them the opportunity to apply for any consents and permits that might be necessary.
"However, if offences cause significant effects, or the offenders continue to ignore their requirements, we will also take enforcement action, including through the courts if necessary."
For more on Augustine Lau, see these stories.