Notorious property manager/developer Augustine Lau speaks out about why he's in the dog box with his overseas associates who are defaulting on their mortgages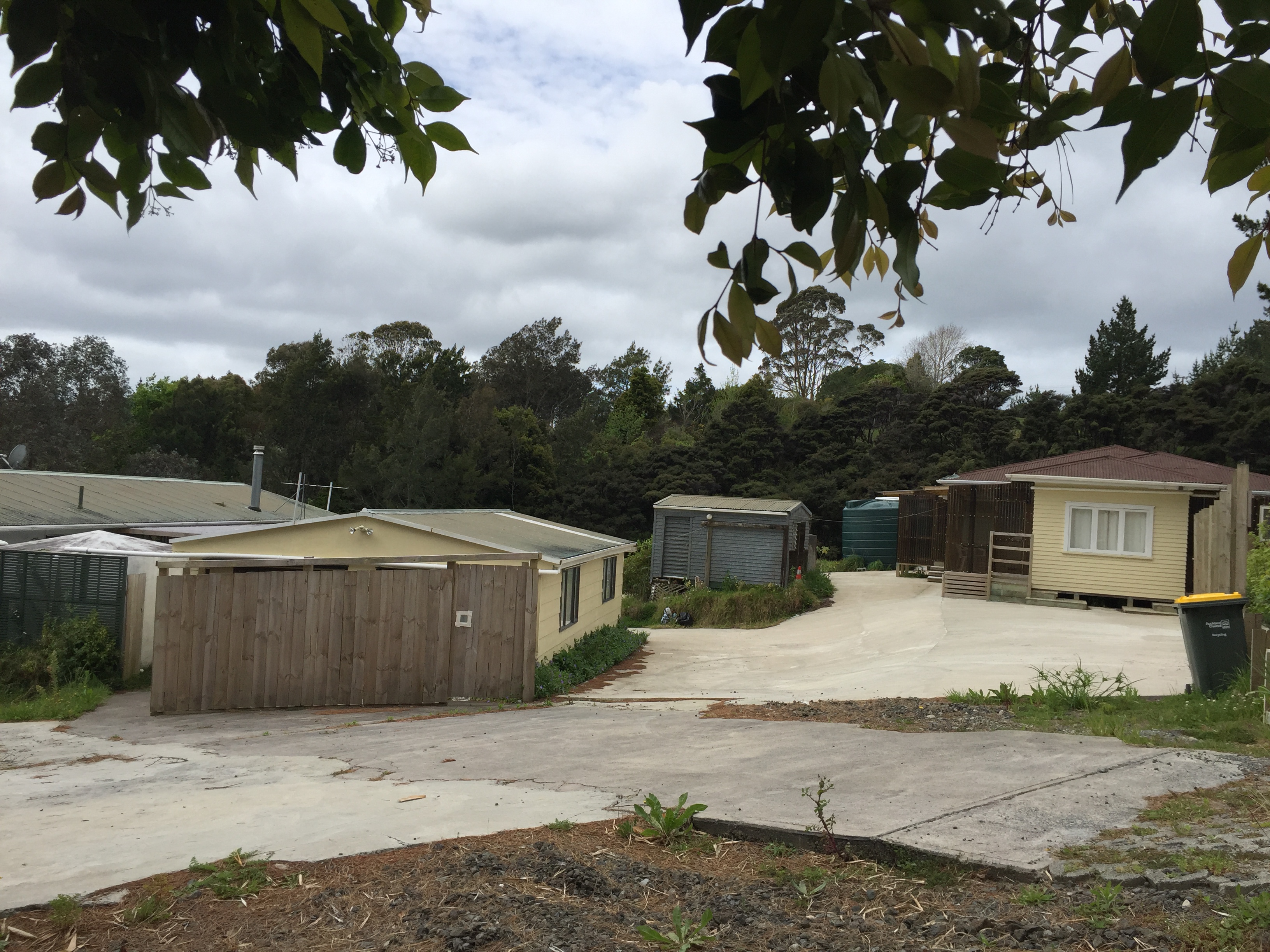 Overseas investors have hired private investigators to probe Auckland Council staff, as their New Zealand-based property manager blames the Council for plans to develop their properties falling through.
The notorious property manager/developer, Augustine (or Ee Kuoh) Lau, and his overseas associates have collectively been fined hundreds of thousands of dollars by the Environment Court for illegally modifying the properties to cram more tenants on to them.
A number of the properties have effectively been turned into slums, with a non-compliant sewerage system in one instance leaking raw sewage into a stream nearby.
Now the owners appear to be walking away from their creditors, defaulting on their mortgages to Westpac, a finance company and individual lenders.
Malaysian-born Lau has filed court proceedings, alleging there are conflicts of interest between the work some Auckland Council staff members do for the council, and their personal business endeavours.
Speaking to interest.co.nz, Lau (who is a New Zealand permanent resident who's lived here for 25 years) says New Zealand is "rotten" with "corrupt" officials.
Presumably relaying this message back to his disgruntled investors, mostly in China, they have hired private investigators to examine the situation.
Auckland Council's manager of regulatory compliance, Steve Pearce, is aware of the investigators.
He says: "Much of the information that Mr Lau purports to be about our staff is inaccurate, however these are very stressful circumstances for our staff who have simply been doing their jobs.
"Our focus at the moment is supporting our staff through this while continuing with our enforcement proceedings against Mr Lau and his associates."
Pearce maintains Lau has also been involved with hiring the investigators, however Lau says he too has come under their scrutiny, as the overseas investors aren't happy with him.
How has Lau ended up in such a mess?
Interest.co.nz understands Lau played a key role in sourcing properties with development potential, promoting these to overseas investors and agreeing to manage and develop them with the aim of maximising rental yields and eventually capital gains.
Lau says he manages 10 to 20 Auckland properties. Interest.co.nz has knowledge of 10 properties, as they have been mentioned in Environment Court rulings or are security for mortgages that have been defaulted on.
Their titles reveal they have all been bought by Lau's associates within the last five years.
Eight have been contemporaneously settled, or bought and sold by a number of parties in one day. Lau or a company he's involved with has been the "middleman" in three transfers. Another overseas investor, Chengjiang Wu, has been the "middleman" in four.
Of the seven properties that have had their sale prices registered with local authorities and then passed on to QV, five (possibly six) appear to have been on-sold for at least twice as much as they were bought for.
Asked to explain the situation, Lau points out that while the settlements occurred on the same day, there were gaps between when sale and purchase agreements were signed by the various owners.
As for the escalations in price, he says this accounts for the subdivision and renovation work that had been agreed to be carried out on the properties.
Grand plans fail to fly  
For example, Lau says he planned to build 145 houses on a 6.7 hectare Orewa property one of his associates bought in 2013 for $6.8 million (according to QV) - three times more than its capital valuation at the time.
The property at 32 Weranui Road was transferred to three buyers in one day, before landing in the hands of the current owner, Qiufen Lu.
Interest.co.nz does not know how much the first buyer paid for the property, compared to the fourth in the sequence.
A caveat registered on the property's title reveals the owner, Lu, and one of the middlemen, Wu, entered into a five year deed of lease just before the sale was settled. Augustine Lau signed the caveat on behalf of Wu.
One of Lau's overseas investor associates, Liansen Mao, provided two mortgages secured over the property of up to $20 million, and another up to $10 million. It is unclear how much of these loans were drawn down. They were both repaid quickly.
As a side note, Mao's daughter, Jiawen Mao, is also in default of mortgages secured over property managed by Lau.
A $2 million Kookmin Bank mortgage was also secured over Lu's property and repaid.
However a $2.55 million Westpac mortgage, written in 2014, is now in default.
An ad in the classifieds of the NZ Herald, asking for anyone who knows Lu's whereabouts to bring the notice to her attention, says $30,514 is in arrears.
It also says Lu breached the terms of the mortgage by granting Wu an "interest in or right over" the property by providing him with a lease without the bank's consent.
Lau's other associates are in similar positions. See this story, and this one for more.
Council woes and changing political environment provoke defaults
Talking about his property wheeling and dealing more broadly, Lau says there was a rush from overseas investors just before the bright-line test came into effect in October 2015.
While the market was "crazy" at the time, he now maintains it is "in trouble".
He believes New Zealand's changing political landscape - with a Labour-led government banning foreign buyers and pledging to extend the bright line test to five years - as well as the Reserve Bank in October last year introducing tougher loan-to-value ratio rules for investors, and banks tightening their lending, have taken the sheen off New Zealand for his associates.
Coupled with the Environment Court cutting their incomes by requiring the tenants in all the illegal dwellings (IE relocated classrooms, prefabs, sheds and subdivided houses) on their properties to be evicted, Lau says these factors have prompted the investors to walk away from their creditors.
"They have the right not to pay the mortgage when they find an unfair situation," he says.
Interest.co.nz cannot get hold of any of the investors to run his explanation past them.
Lau claims the Council also has double standards; prosecuting him for breaching the Resource Management Act in the process of housing vulnerable people, but allowing people to sleep at bus stops and in cars.
Positioning himself as the victim in the situation, he says he's simply trying to help reduce the number of homeless by providing often temporary accommodation.
"I try to help Auckland Council solve some of the problems," he says.
Pressed further on the extent to which the Council's "injustice" has contributed to his associates defaulting on their mortgages, Lau says: "I cannot go into details… It is not my problem."
What Lau admits is his problem however, is that he risks being declared bankrupt. He on October 3 filed High Court proceedings against the Inland Revenue, alleging its incapable staff resulted in him losing his $3 million Paratai Drive property, making him homeless.
In the numerous court cases Lau has ended up in, he always represents himself.