QV says most of the property market's value growth is occurring in the regions - Auckland remains sluggish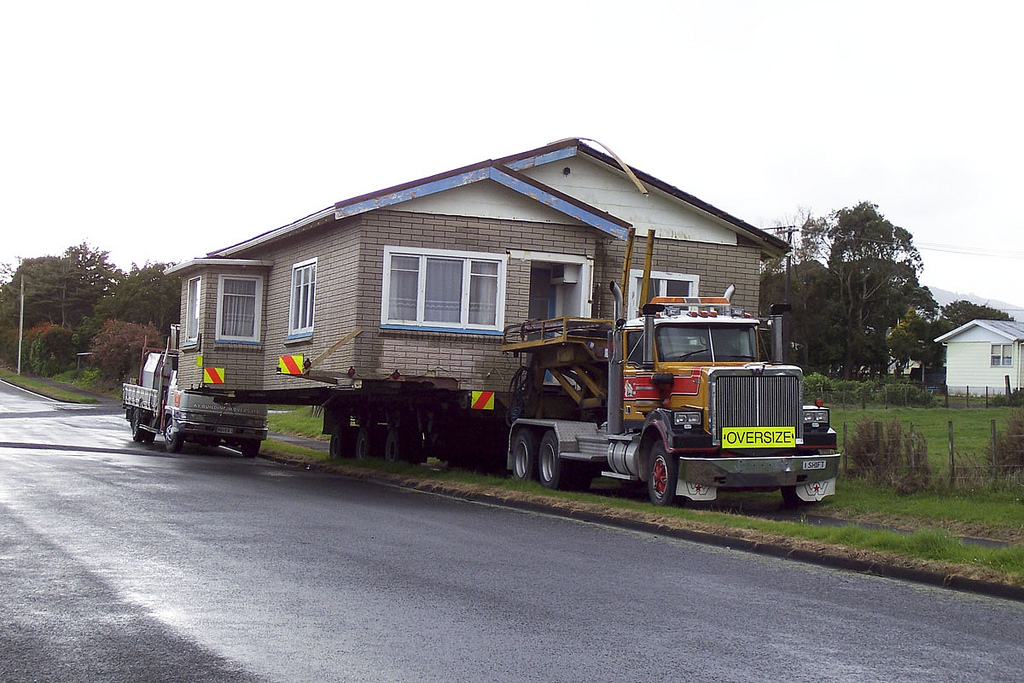 The latest figures from Quotable Value reflect a sluggish property market, with the average value of New Zealand homes lifting by less than 0.2% in February.
According to QV, the average value of homes throughout the country was $672,645 in February, up by just 0.16% compared to the January average of $671,531.
However it was still 6.5% higher than it was in February last year.
In the Auckland region the average value of homes dropped very slightly, from $1,054,974 in January to $1,053,948 in February (-0.1%).
That means the average value of homes in Auckland is now just 1% higher than it was 12 months ago, suggesting values in the country's biggest city have largely flatlined.
"The market [in Auckland] remains sluggish with values holding for the most part, with a lack of good quality listings on the market and lower than normal sales volumes for this time of year," QV Auckland senior consultant James Steele said.
"Properties that are not well presented, have outstanding maintenance or are damp or shaded for example, are sitting on the market for longer.
"This is a change from when the market was very hot and everything was selling quickly," he said.
Average values also dropped slightly in Queenstown Lakes, which like Auckland has seen a massive increase in property values over the last few years.
However the average value on Queenstown Lakes  dipped from $1,116,673 in January to $1,114,358 in February, but that was still 7.2% higher than in February last year.
'Wellington market still seeing plenty of activity'
In the Wellington Region the average value of homes increased from $634,811 in January to $640,737 in February and was up 8.6% compared to 12 months ago.
However February's average values were down in Porirua and Wellington City compared to January.
"The Wellington market is still seeing plenty of activity although the rate of value growth has slowed a bit,"  QV Wellington senior consultant David Cornford said.
"The Hutt Valley is a bit flat but first home buyers remain active accounting for 42% of sales in Lower Hutt and 30% of all sales across the Wellington region, so they are a a big portion of the market.
"Investor activity is pretty flat at the moment and yields have increased slightly due to strong rent growth and less promise of quick capital gains," he said.
In Christchurch the average value of homes  was virtually unchanged, rising by just $104 from $494,459 in January to $494,563 in February, although it remained 0.8% below where it was in February last year.
"Properties are still selling but we're just not seeing an increase in values," QV Christchurch senior consultant Daryl Taggart said.
"So far we''ve noticed no significant changes in activity from home buyers or investors since the easing of the LVRs in January."
However values appear to be still rising in many provincial centres.
"The Hamilton and Tauranga markets have picked up in February after a sluggish start to the year while the Hawke's Bay continues to see some of the strongest value growth in the North Island," QV national spokesperson Andrea Rush said.
"Many regional areas of the South Island continue to see values rise including Nelson and Tasman, the McKenzie District, Southland and Invercargill.
"Low interest rates and the easing of the LVR restrictions has seen many more first home buyers active in areas where they can still afford to enter the market," she said.
QV House Price Index - February 2018
Territorial authority

Average current value

12 month change%

3 month change %

Auckland Region

          1,053,948

1.0%

0.8%

Wellington Region

              640,737

8.6%

3.1%

Main Urban Areas

              788,173

5.1%

1.1%

Total New Zealand

             

672,645

6.5%

1.2%

 

 

 
 

Far North

427,406

6.9%

1.6%

Whangarei

510,409

9.1%

2.1%

Kaipara

507,906

7.9%

3.2%

Auckland - Rodney

951,356

1.5%

1.7%

Rodney - Hibiscus Coast

930,503

1.3%

1.6%

Rodney - North

973,369

1.7%

1.8%

Auckland - North Shore

1,231,179

2.9%

1.5%

North Shore - Coastal

1,412,965

3.6%

2.3%

North Shore - Onewa

972,478

1.0%

-0.2%

North Shore - North Harbour

1,214,172

3.2%

2.0%

Auckland - Waitakere

825,362

-0.8%

0.5%

Auckland - City

1,239,086

1.2%

-0.2%

Auckland City - Central

1,076,464

1.3%

-0.9%

Auckland_City - East

1,566,834

1.7%

-0.2%

Auckland City - South

1,095,706

-0.4%

0.1%

Auckland City - Islands

1,181,685

11.8%

2.3%

Auckland - Manukau

902,791

0.0%

1.3%

Manukau - East

1,155,919

-0.3%

1.0%

Manukau - Central

701,488

2.4%

2.0%

Manukau - North West

779,011

-0.8%

1.1%

Auckland - Papakura

702,318

2.3%

1.5%

Auckland - Franklin

674,114

1.6%

2.2%

Thames Coromandel

712,236

8.8%

2.4%

Hauraki

386,538

6.8%

1.6%

Waikato

471,961

4.4%

2.7%

Matamata Piako

435,109

8.6%

1.5%

Hamilton

548,417

3.1%

0.8%

Hamilton - North East

694,699

2.0%

0.7%

Hamilton - Central & North West

498,761

1.0%

-0.2%

Hamilton - South East

500,468

3.9%

1.8%

Hamilton - South West

491,915

5.9%

0.5%

Waipa

533,012

7.1%

0.1%

Otorohanga

296,181

11.0%

1.7%

South Waikato

225,883

17.3%

2.8%

Waitomo

202,497

15.0%

7.9%

Taupo

466,925

9.0%

1.8%

Western BOP

622,227

7.0%

-0.6%

Tauranga

706,825

4.9%

2.8%

Rotorua

417,653

8.0%

1.9%

Whakatane

418,096

7.0%

0.6%

Kawerau

190,175

9.2%

-1.4%

Opotiki

310,035

22.1%

12.1%

Gisborne

301,863

10.6%

3.8%

Wairoa

 

N/A

N/A

Hastings

451,686

13.8%

2.0%

Napier

488,236

16.5%

3.1%

Central Hawkes Bay

316,954

22.1%

8.1%

New Plymouth

439,630

4.5%

1.8%

Stratford

251,459

8.1%

-2.1%

South Taranaki

218,492

10.7%

5.5%

Ruapehu

179,331

13.5%

4.4%

Whanganui

237,423

11.6%

1.6%

Rangitikei

192,867

12.6%

0.3%

Manawatu

322,942

8.6%

-1.3%

Palmerston North

380,255

8.8%

1.6%

Tararua

185,059

12.0%

-1.1%

Horowhenua

302,981

17.1%

2.6%

Kapiti Coast

546,371

13.9%

1.5%

Porirua

546,552

9.6%

2.1%

Upper Hutt

474,961

8.5%

1.0%

Hutt

526,659

7.7%

0.5%

Wellington

764,020

7.6%

1.9%

Wellington - Central & South

762,980

8.2%

2.7%

Wellington - East

821,985

6.2%

2.7%

Wellington - North

686,534

7.4%

1.8%

Wellington - West

879,039

8.9%

0.2%

Masterton

336,228

18.1%

2.8%

Carterton

373,391

11.9%

3.0%

South Wairarapa

463,217

23.2%

6.0%

Tasman

565,643

12.9%

2.3%

Nelson

567,767

10.5%

2.7%

Marlborough

454,127

6.8%

1.6%

Kaikoura

 

N/A

N/A

Buller

184,869

3.9%

3.0%

Grey

211,555

2.5%

1.5%

Westland

237,232

1.7%

-2.2%

Hurunui

385,645

3.1%

1.0%

Waimakariri

438,567

0.2%

-0.3%

Christchurch

494,563

-0.8%

0.1%

Christchurch - East

371,826

0.0%

0.1%

Christchurch - Hills

669,770

-0.3%

1.3%

Christchurch - Central & North

583,678

-0.9%

-0.3%

Christchurch - Southwest

472,482

-1.4%

0.4%

Christchurch - Banks Peninsula

511,931

0.8%

-0.4%

Selwyn

549,985

0.8%

1.0%

Ashburton

350,500

1.6%

1.4%

Timaru

355,923

5.1%

1.7%

MacKenzie

535,228

23.5%

8.1%

Waimate

233,367

3.7%

4.1%

Waitaki

301,777

14.7%

7.0%

Central Otago

476,421

12.5%

1.8%

Queenstown Lakes

1,114,358

7.2%

0.8%

Dunedin

392,921

9.3%

1.7%

Dunedin - Central & North

407,170

9.2%

0.9%

Dunedin - Peninsular & Coastal

360,626

10.3%

1.6%

Dunedin - South

373,280

9.5%

1.4%

Dunedin - Taieri

408,439

8.5%

2.7%

Clutha

213,658

10.9%

6.7%

Southland

283,403

17.7%

4.9%

Gore

221,832

8.8%

1.3%

Invercargill

259,919

10.2%

3.2%