The sales rate improved at Barfoot & Thompson's auctions last week but the full results of its North Shore auctions have not been released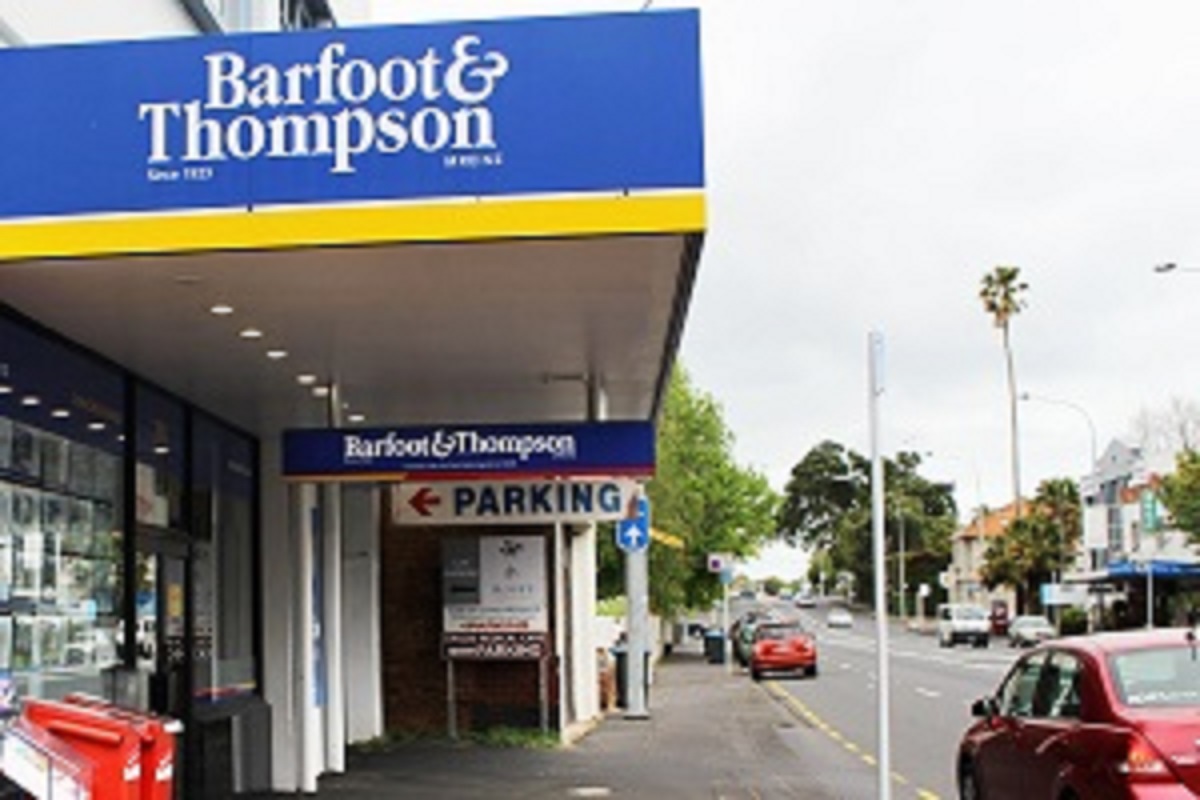 We are unable to provide a complete set of results for the auctions conducted by Barfoot & Thompson last week because the agency has not released the full results for its North Shore auctions*.
However at its other auctions (excluding the North Shore) Barfoots marketed 156 residential properties and achieved sales on 65 of them, giving an overall sales clearance rate of 42%.
Of the major auctions where at least a dozen properties were offered, sale rates ranged from 31% at the Shortland Street auction on 21 March, where most of the properties offered were from central Auckland suburbs such as Remuera, St Johns, Glendowie, Meadowbank, Epsom and Mt Eden, to 44% at the Manukau auction.
That is a reversal of recent trends, where the Manukau auctions have had some of the lowest sales rates, and the central Auckland auctions have been achieving some of the highest sales.
The table below gives the sales rates for all of Barfoot's auctions last week except for those on the North Shore.*
The details of the individual properties and the prices achieved on those that sold are available on our Residential Auction Results page.
We will update this story if the full results of the North Shore auctions become available.
*Update: After several days delay Barfoot & Thompson did finally publish the full results from their North Shore auctions on  22 March, where 36 properties were offered, 14 were sold and 22 were either passed in, postponed or withdrawn. We have amended the results table below to reflect the North Shore results.
Barfoot & Thompson Residential Auction Results 19-25 March 2018

| | | | | | |
| --- | --- | --- | --- | --- | --- |
| Date | Venue | Sold | Not sold | Total | % Sold |
| 19-25 March | On site | 7 | 13 | 20 | 35% |
| 20 March | Manukau | 19 | 24 | 43 | 44% |
| 20 March | Shortland St, CBD. | 5 | 3 | 8 | 63% |
| 21 March | Shortland St - Mortgagee/High Court | 1 | 0 | 1 | 100% |
| 21 March | Whangarei | 3 | 5 | 8 | 38% |
| 21 March | Shortland St, CBD. | 11 | 25 | 36 | 31% |
| 21 March | Pukekohe | 2 | 2 | 4 | 33% |
| 22 March | Shortland St - (excluding commercial) | 2 | 0 | 2 | 100% |
| 22 March | North Shore  | 14 | 22 | 36 | 39% |
| 22 March | Shortland St, CBD. | 8 | 6 | 14 | 57% |
| 23 March | Shortland St, CBD. | 7 | 13 | 20 | 35% |
| Total | All venues | 79 | 113 | 192 | 41% |