Slim pickings but plenty of bidding at the latest Auckland apartment auctions - even leasehold units are selling under the hammer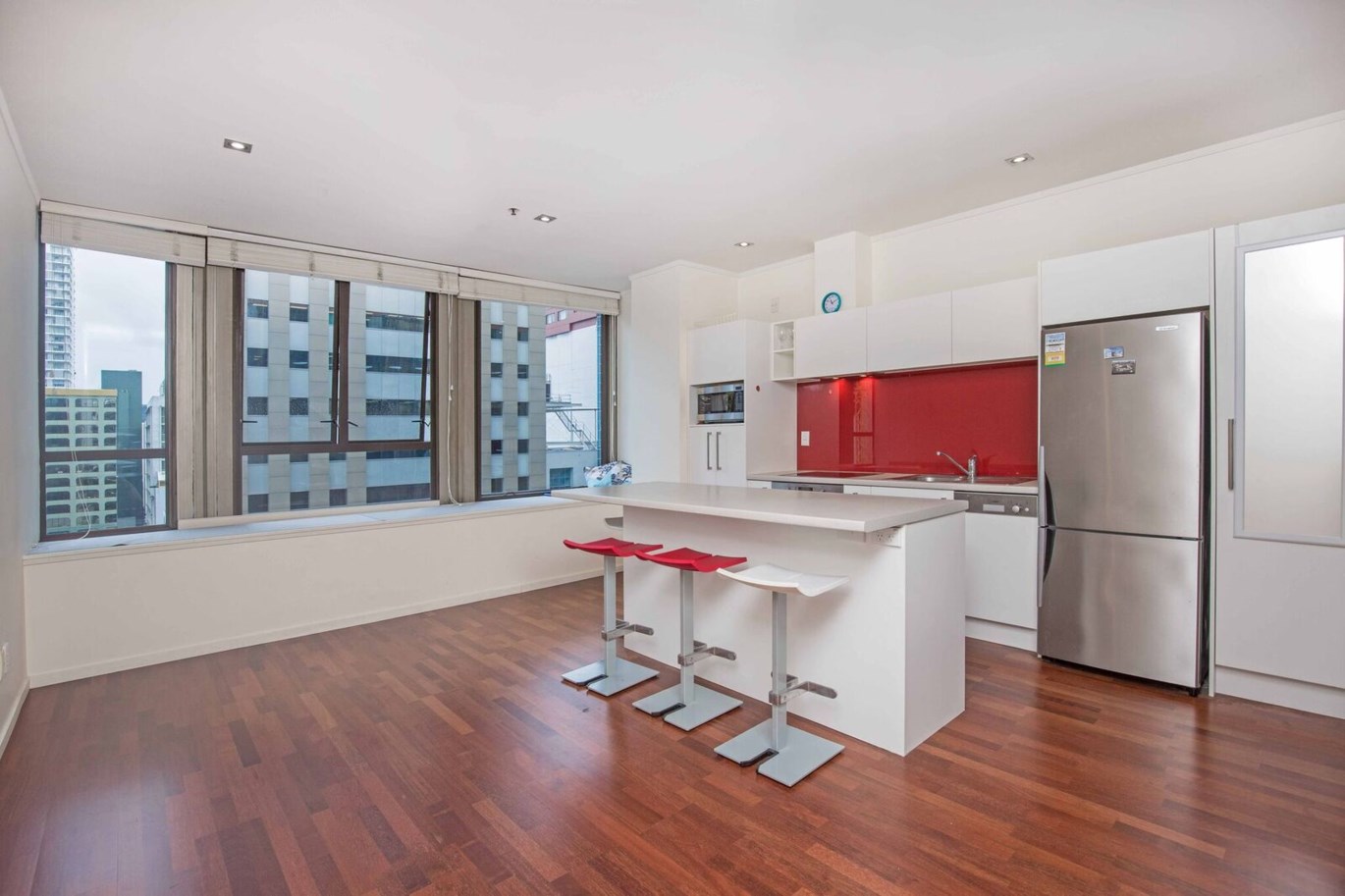 There was not a lot on offer at the main Auckland apartment auctions this week but what was on offer generally sold well and there was an overall 80% sales clearance rate, better than it has been for a long time.
The week kicked off up at City Sales' auction room on Karangahape Road, where a one bedroom shoebox (26 square metre) in the C-Vu building on Day Street was offered.
This building has had extensive remediation works carried out and is now waiting for a new Code Compliance Certificate.
There were multiple bidders competing for the unit and it sold under the hammer for $268,000, although auctioneer Kim Spark and his team had to work hard to get it to that level.
At Barfoot & Thompson's main apartment auction two units were on offer.
The first was a large character apartment in the Farmers Heritage building.
Unusually, it was a one bedroom unit with an impressive 96 square metres of floor space and came with a car park.
It was disclosed at the start of the auction that the vendor was an employee of Barfoot & Thompson, but there were no bids for the unit and it was passed in.
The second unit was offer was a 53 square metre, one bedroom unit in the Fiore 2 complex on Hobson Street.
There was only one bidder for the unit but it was sold under the hammer for $480,000.
At Ray White City Apartments two apartments were offered, the first a 49 square metre, one bedroom unit in the Manhattan building (pictured) which had four bidders competing for it and sold under the hammer for $403,000, and the second was a two bedroom/two bathroom unit (95 square metres) with a car park in the Hudson Brown building near Vector arena.
Units in the Hudson Brown building are on leasehold titles and the unit that was auctioned had body corporate fees of $10,285 a year. 
There was only one bidder for it but it still sold under the hammer for $331,000.
At the same auction a house in Mt Roskill with weathertightness issues was also offered and received several bids but was passed in for sale by negotiation after receiving a top bid of $220,000.
Check out the results of residential auctions from around the country on our Residential Auction Results page.
You can receive all of our property articles automatically by subscribing to our free email Property Newsletter. This will deliver all of our property-related articles, including auction results and interest rate updates, directly to your in-box 3-5 times a week. We don't share your details with third parties and you can unsubscribe at any time. To subscribe just click on this link, scroll down to "Property email newsletter" and enter your email address.