There were 100% sales rates at some of the main Auckland apartment auctions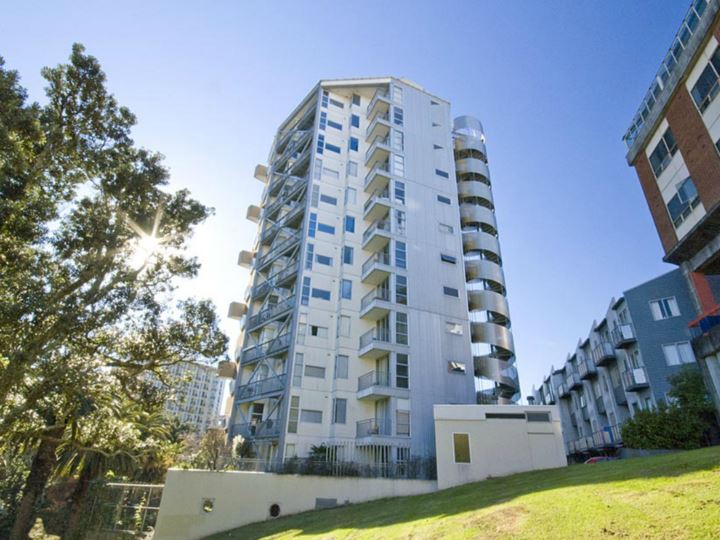 Buyers were again showing their hands at the main Auckland apartment auctions this week, extending the more buoyant conditions that have been evident over the last couple of weeks.
At Barfoot & Thompson's main apartment auction there was only a single unit offer, a spacious one bedroom apartment in a character building, which unusually, opened out to its own outdoor courtyard, and although there was only one bidder for the property it sold under the hammer.
At the same auction a large house on a lifestyle block at Kumeu was also offered and there was only one bidder for that as well, but it too sold under the hammer, giving auctioneer Murray Smith a 100% clearance rate for the morning.
At Ray White City Apartments four apartments were offered, ranging from a a couple with weathertightness/remediation issues, one of which was also on a leasehold title, to a couple of more upmarket units at the top end of town.
All four attracted multiple bids and all four sold under the hammer, with prices starting at $120,500 for one of the leaky units, which attracted surprisingly strong bidding.
At City Sales four apartments had been scheduled for auction but one was postponed before the auction commenced, and although all of the three remaining properties attracted bids, none was quite good enough to get a sale across the line and all three were passed in for sale by negotiation.
Details of the individual properties offered and the prices achieved on those that sold can be found on our Residential Auction Results page. 
You can receive all of our property articles automatically by subscribing to our free email Property Newsletter. This will deliver all of our property-related articles, including auction results and interest rate updates, directly to your in-box 3-5 times a week. We don't share your details with third parties and you can unsubscribe at any time. To subscribe just click on this link, scroll down to "Property email newsletter" and enter your email address.