Average residential property values move sideways over winter as the market hunkers down with Auckland experiencing a return to 'normal' market conditions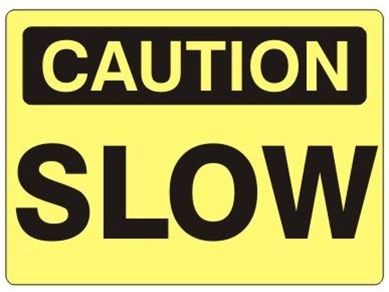 The days when the value of people homes increased every year appear to be drawing to a close, with average property values starting to decline in many areas, according to the latest Quotable Value figures.
According to QV, the average value of all residential properties throughout the country declined for the third consecutive month in July.
However the size of the decrease was small, with the national average dropping $5,059 to $673,797 in July from $678,856 in April. It remains 5.1% above where it was in July last year.
That suggests the trend is for more of a flattening in values than a serious decline, however it also marks an absence of capital gains.
A return to 'normal' market conditions
It is a similar story in Auckland, where July's average property value of $1,050,778 was down 0.1% from three months earlier, with falling average values over the same period in Rodney -1.1%, North Shore -0.7%, Waitakere -0.1% and Franklin -0.8%.
Going against the trend were Central Auckland +0.5%, Manukau +0.2% and Papakura +0.2%.
However the average residential property value in Auckland is still up 0.5% compared to July last year.
QV's Auckland senior consultant James Steele said Auckland was experiencing a return to "normal" market conditions with values remaining stable under depressed levels of activity.
"With less demand, sellers are adjusting expectations and are more open to negotiation in order to get their property sold," Steele said.
"In general, this has limited the value growth seen over the previous period and kept prices stable with some softening occurring in properties that have issues or are poorly maintained."
In other centres changes in property values have been more mixed.
In Hamilton the average residential property value was $558,615 in July, up 0.8% compared to July and up 3.3% compared to a year earlier.
In Tauranga the average value was down 0.2% compared to April but up 1.7% compared to a year earlier.
"The rate of [value] growth has dropped compared to this time last year," QV Tauranga consultant Steven Dunn said.
"We're seeing prices moderate, as many buyers consolidate after a period of sustained growth."
Wellington & Christchurch
In the Wellington Region the average value was $651,725 in July, up 1.5% on three months ago and up 7.4% for the year, with rising values evident in all parts of the region.
"Overall, Wellington is currently seeing stable values and it's now a much more balanced market after several years of strong growth," QV Wellington senior consultant David Cornford said.
In Christchurch the average value was $495,692 in July, up 0.5% over the last three months, but up just 0.1% on a year earlier.
"The Christchurch market remains steady, with values remaining relatively flat or increasing slightly," QV Christchurch property consultant Hamish Collins said.
"Overall market activity is subdued, with listings down and prospective buyers, particularly investors, keeping pretty quiet due to modest value growth," he said.
Dunedin has had one of the hottest markets in the country over winter, with July's average value of $411,669 up 1.8% over the last three months and up 10.1% over the last year.
However QV Dunedin property consultant Tim Gibson said value growth in many parts of the city had dropped recently after a sustained period of growth.
QV House Price Index July 2018

Territorial authority

Average current value

12 month change%

3 month change %

Auckland Region 

1,050,778

0.6%

-0.1%

Wellington Region 

651,725

7.4%

1.5%

Total New Zealand Nationwide

673,797

5.1%

-0.7%

 
 
 
 

Far North

408,092

0.6%

-5.0%

Whangarei

528,543

6.9%

3.2%

Kaipara

539,471

3.4%

2.8%

Auckland - Rodney

947,336

-0.2%

-1.1%

Rodney - Hibiscus Coast

926,604

-0.1%

-1.4%

Rodney - North

968,829

-0.3%

-0.9%

Auckland - North Shore

1,224,301

1.8%

-0.7%

North Shore - Coastal

1,399,765

1.4%

-1.3%

North Shore - Onewa

971,037

2.0%

0.0%

North Shore - North Harbour

1,209,171

2.4%

-0.4%

Auckland - Waitakere

824,055

0.6%

-0.1%

Auckland - City

1,238,979

0.3%

0.5%

Auckland City - Central

1,070,104

-1.2%

-1.5%

Auckland_City - East

1,570,660

1.6%

1.3%

Auckland City - South

1,104,286

-0.1%

1.2%

Auckland City - Islands

1,147,678

3.8%

0.5%

Auckland - Manukau

901,504

0.3%

0.2%

Manukau - East

1,152,975

-1.2%

0.0%

Manukau - Central

698,565

1.7%

0.1%

Manukau - North West

781,699

1.9%

0.4%

Auckland - Papakura

702,466

4.0%

0.2%

Auckland - Franklin

665,311

1.0%

-0.8%

Thames Coromandel

736,604

3.5%

1.2%

Hauraki

408,817

3.2%

4.8%

Waikato

473,429

5.2%

-1.0%

Matamata Piako

445,932

5.4%

2.5%

Hamilton

558,615

3.3%

0.8%

Hamilton - North East

709,263

4.0%

1.3%

Hamilton - Central & North West

512,416

1.7%

-0.2%

Hamilton - South East

513,016

4.7%

1.9%

Hamilton - South West

488,901

1.6%

-0.8%

Waipa

554,658

7.1%

3.4%

Otorohanga

276,214

-0.6%

-11.0%

South Waikato

213,434

2.6%

-6.1%

Waitomo

207,575

8.3%

9.5%

Taupo

481,229

8.1%

2.6%

Western BOP

629,627

1.9%

-0.2%

Tauranga

702,850

1.7%

-0.2%

Rotorua

428,063

7.3%

0.4%

Whakatane

431,957

7.0%

1.0%

Kawerau

201,367

11.1%

4.0%

Opotiki

265,490

-7.1%

-16.1%

Gisborne

312,693

6.9%

0.8%

Wairoa

N/A

N/A

N/A

Hastings

460,373

8.6%

0.2%

Napier

513,670

14.2%

2.7%

Central Hawkes Bay

324,646

13.4%

2.8%

New Plymouth

446,524

5.2%

0.4%

Stratford

271,281

15.0%

3.8%

South Taranaki

221,197

10.9%

0.2%

Ruapehu

192,731

18.5%

4.0%

Whanganui

254,889

11.2%

4.3%

Rangitikei

207,598

9.5%

2.9%

Manawatu

344,214

12.4%

2.5%

Palmerston North

394,966

9.9%

2.9%

Tararua

205,922

18.6%

7.1%

Horowhenua

320,966

13.7%

4.1%

Kapiti Coast

562,112

9.4%

0.9%

Porirua

564,541

9.9%

3.0%

Upper Hutt

489,021

8.9%

0.4%

Hutt

540,653

5.5%

0.6%

Wellington

775,711

7.1%

1.9%

Wellington - Central & South

773,346

6.9%

2.4%

Wellington - East

818,341

3.7%

0.6%

Wellington - North

703,964

9.4%

2.3%

Wellington - West

895,242

7.3%

1.4%

Masterton

350,019

12.9%

3.4%

Carterton

396,395

13.9%

2.2%

South Wairarapa

481,825

14.4%

0.8%

Tasman

573,760

7.5%

1.4%

Nelson

559,023

5.1%

-0.7%

Marlborough

463,332

5.7%

1.2%

Kaikoura

N/A

N/A

N/A

Buller

186,963

2.7%

4.3%

Grey

213,390

3.1%

0.5%

Westland

241,010

-3.1%

-2.2%

Hurunui

381,368

2.4%

-2.0%

Waimakariri

438,481

0.8%

-0.7%

Christchurch

495,692

0.1%

0.5%

Christchurch - East

373,367

0.7%

1.1%

Christchurch - Hills

675,208

1.7%

1.9%

Christchurch - Central & North

584,471

0.0%

0.8%

Christchurch - Southwest

471,948

-0.6%

-0.7%

Christchurch - Banks Peninsula

513,447

0.7%

0.0%

Selwyn

551,073

1.0%

0.2%

Ashburton

349,930

1.1%

-0.7%

Timaru

358,718

2.3%

0.9%

MacKenzie

502,010

6.8%

-1.8%

Waimate

245,191

11.7%

3.9%

Waitaki

303,970

7.1%

-0.2%

Central Otago

496,616

9.0%

1.7%

Queenstown Lakes

1,168,728

7.0%

3.4%

Dunedin

411,669

10.1%

1.8%

Dunedin - Central & North

430,663

11.3%

2.8%

Dunedin - Peninsular & Coastal

377,858

12.1%

2.5%

Dunedin - South

390,097

10.6%

0.9%

Dunedin - Taieri

425,549

8.1%

1.4%

Clutha

209,002

6.6%

-2.0%

Southland

275,369

10.2%

0.7%

Gore

219,692

2.6%

-4.0%

Invercargill

266,950

9.9%

0.9%

 
 
 
 

Main Urban Areas

              784,958

4.2%

-1.3%