The Government kicks off the selection process to find modular house builders for its KiwiBuild scheme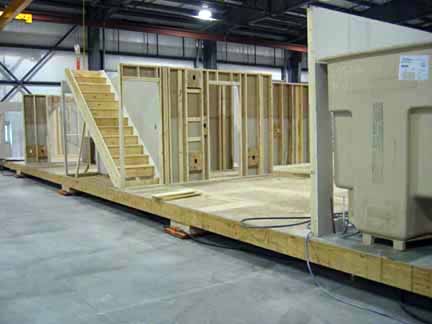 Large scale prefabricated housing construction has come a step closer with the Government's KiwiBuild scheme issuing an Invitation to Participate (ITP) to building companies capable of developing suitable offsite manufacturing operations.
The ITP invites suppliers to present proposals for delivering modular homes that meet KiwiBuild's criteria for design, manufacturing and assembly.
When the Government announced its plans to build 100,000 affordable KiwiBuild homes over the next 10 years, it said prefabricated construction may be one way of bring down the construction cost of dwellings.
The Head of the KiwiBuild programme, Stephen Barclay, said exploring the opportunities that offsite manufacturing could offer in terms of innovation and scale could drive a real step change in the availability, quality and cost of affordable housing.
"While the first KiwiBuild homes in Auckland are already on the market and we have deals with a number of developers around the country for hundreds more over the next 12 months alone, offsite manufacturing has long been identified as  a potential game changer," Barclay said.
"When we look at the proposals, consistent quality will be a high priority alongside other inherent benefits off-site manufacturing should offer, such as reduced construction costs and speed to market."
Interested companies have until November 12 to respond to the ITP and shortlisted respondents will then be invited to make their case to KiwiBuild's evaluation panel in the first quarter of next year.
Individual contracts will then be negotiated with the individual companies that are selected by the panel, so it could be well into next year before negotiations with interested building companies are finalised.
You can receive all of our property articles automatically by subscribing to our free email Property Newsletter. This will deliver all of our property-related articles, including auction results and interest rate updates, directly to your in-box 3-5 times a week. We don't share your details with third parties and you can unsubscribe at any time. To subscribe just click on this link, scroll down to "Property email newsletter" and enter your email address.