The auction rooms are getting busier as the weather improves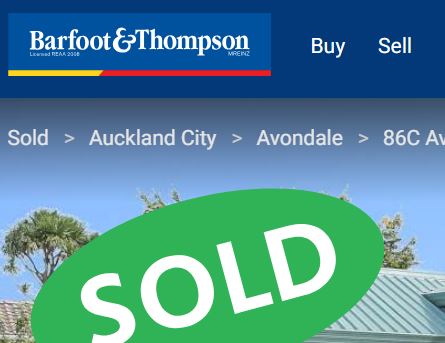 The recent lift in auction activity continues as the weather improves, with Barfoot and Thompson marketing 157 properties for sale by auction last week and achieving sales on 55 of them, giving a sales clearance rate of just over a third.
The stand outs of the week were the on site auctions, with sales achieved on 60% of those.
Of the major auctions where at least 10 properties were offered, sales rates ranged from 14% at the Shortland St auction on October 4, where most of the properties offered were from central or central/fringe suburbs such as Mt Eden, Epsom, Hillsborough, and Mt Roskill, to 39% at the Shortland St auction on October 3, where most of the homes offered were also in central Auckland suburbs.
The sales rate was 29% at the Manukau auction and 31% on the North Shore.
Of the 40 properties that sold and their selling prices could be matched with their rating valuations, 25 sold for above their rating valuations and 15 sold for less than their rating valuations.
Details of all the properties offered and the selling prices of most of those that sold are available on our Residential Auction Results page.
B

arfoot & Thompson Auction Results 1-7  October 2018

| | | | | | |
| --- | --- | --- | --- | --- | --- |
| Date | Venue | Sold | Not Sold | Total | % Sold |
| 1-7 October | On site | 9 | 6 | 15 | 60% |
| 2 October | Manukau | 7 | 17 | 24 | 29% |
| 2 October  | B&T Shortland St, CBD. | 4 | 5 | 9 | 44% |
| 3 October | Whangarei | 2 | 1 | 3 | 67% |
| 3 October | B&T Shortland St, CBD. | 13 | 20 | 33 | 39% |
| 3 October | Pukekohe | 3 | 5 | 8 | 38% |
| 4 October | North Shore | 11 | 25 | 36 | 31% |
| 4 October | B&T Shortland St, CBD. | 2 | 12 | 14 | 14% |
| 5 October | B&T Shortland St, CBD. | 4 | 11 | 15 | 27% |
| Total | All venues | 55 | 102 | 157 | 35% |