Ray White's latest Auckland apartment auction had everything from an upmarket unit in the leafy High Court precinct to a renovator's delight in Point England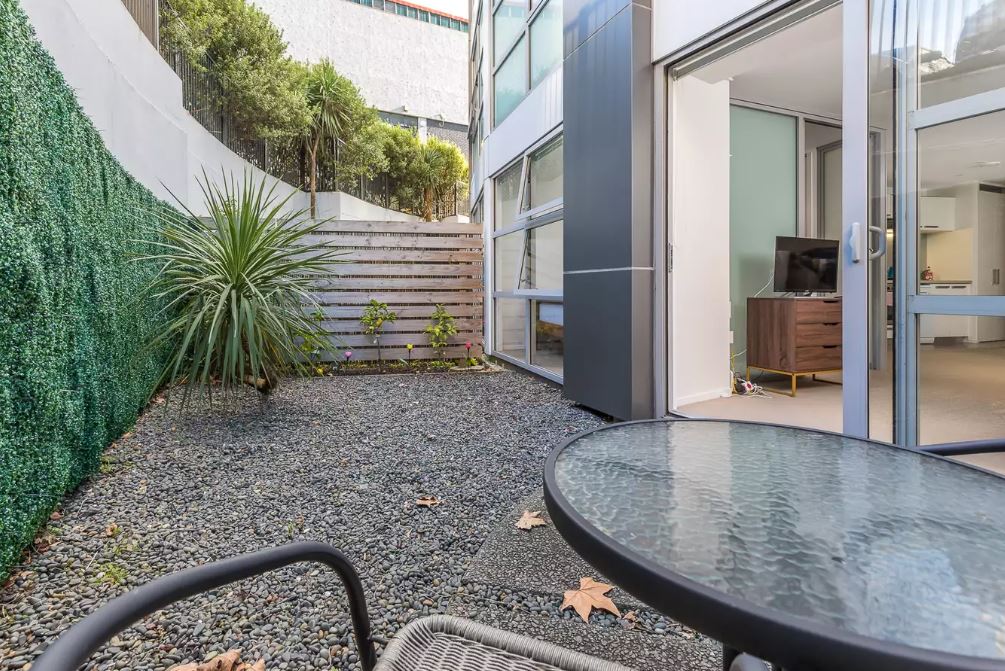 Ray White City Apartments was the only one of Auckland's apartment specialists to hold a major auction this week and it was a small but committed crowd that turned out for it.
Five apartments were on offer with a bit of everything in the mix, a one bedroom unit with its own enclosed garden in the Eclipse Building on Vincent Street, reliable investor fare in the form of a shoebox unit in the Zest Building on Nelson Street, a leasehold unit in the newly remediated Landings Building by the historic former Central Railway Station Building, a two bedroom unit in the upmarket Connaught Building near the High Court, and a run down unit in need of renovation in a block at Point England.
Although it wasn't a large crowd, they weren't there to window shop and all of the properties attracted bids, with multiple bidders competing for four of them.
However buyers remained cautious on price and by the end of the auction two of the properties had sold under the hammer and three were passed in for sale by negotiation, although the price gap between the price vendors wanted an the price buyers were prepared to pay probably wasn't large on a couple of them.
The units that sold were the apartment with the garden patio in the Eclipse Building and the leasehold unit in the Landings Building.
Details and photos of the properties offered and the prices achieved on those that sold are available on our Residential Auction Results page.
You can receive all of our property articles automatically by subscribing to our free email Property Newsletter. This will deliver all of our property-related articles, including auction results and interest rate updates, directly to your in-box 3-5 times a week. We don't share your details with third parties and you can unsubscribe at any time. To subscribe just click on this link, scroll down to "Property email newsletter" and enter your email address.