Still a few hotspots such as Invercargill, Dunedin, Whanganui, Palmerston North, Napier & Whangarei where house values show double digit annual growth, QV says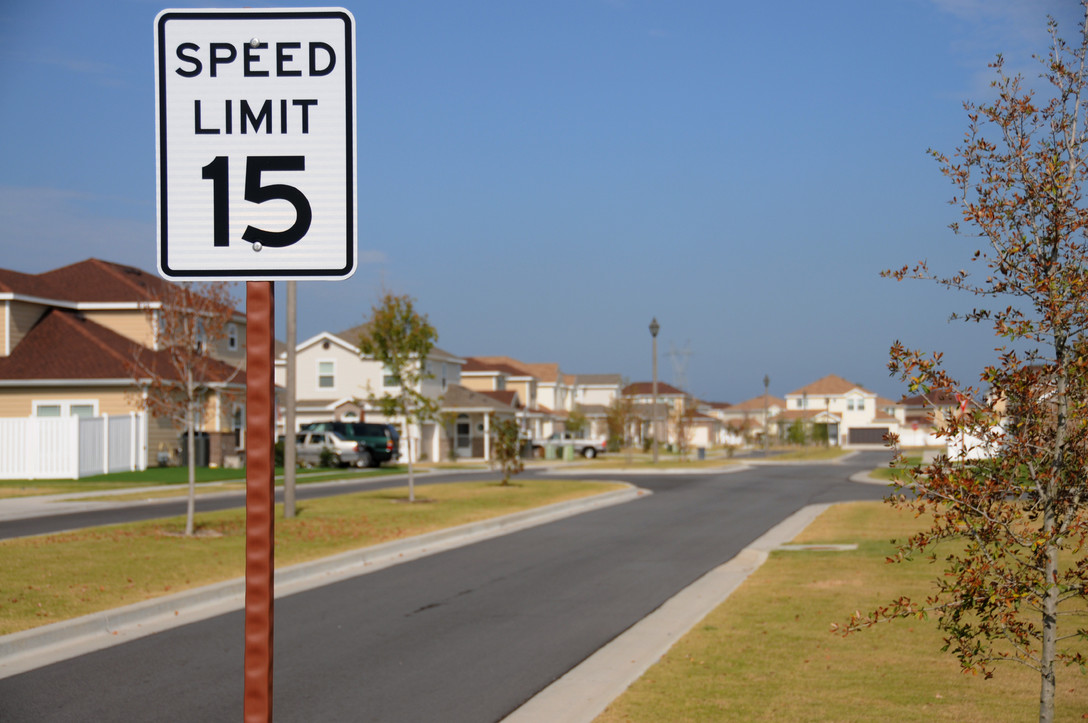 Housing values are continuing to rise around the country although value increases are mostly modest with just a few hotspots left in a cooling market, according to Quotable Value (QV).
QV says the average value of all dwellings throughout New Zealand was $681,545 based on sales over the three months to the end of November, up 1.3% compared to three months earlier and up 3.5% compared to 12 months earlier.
However while property values are still rising overall, the rate of growth is declining, with the annual rate of growth dropping to 3.5% in November from 5.4% in October.
But there are still a few hotspots, with Invercargill, Dunedin, Whanganui, Palmerston North, Napier, Whangarei and several smaller towns and districts maintaining double digit value growth over the last 12 months, and stronger than average value growth in the last three months.
However the Auckland market was basically flat, with homes in the region having an average value of $1,050,647 in November, up just 0.1% over the last three months and up just 0.4% compared to 12 months ago.
And in some parts of Auckland such as Rodney, and Papakura, average values were slightly lower than they were three months ago.
Value growth was also pretty lacklustre in Christchurch, with the city's average value of $495,742 being up just 0.4% compared to 12 months earlier, and the average value of homes in the city's central and northern suburbs being 0.7% lower than 12 months earlier.
But value growth remains robust in the Wellington region, where dwellings had an average value of $685,387 in November, up 8.1% compared to a year earlier.
Throughout the Wellington region the average annual value increases ranged from 3.4% in Wellington City's western suburbs to 9.3% in Porirua. (See the table below for the full regional figures).
"New Zealand's more affordable main centres, particularly Dunedin and the wider Wellington region, continue to show a strong rate of growth in a cooling market," QV says in its November report.
"Dunedin, with a relatively affordable entry price coupled with attractive premium areas, continues to appeal to a variety of buyers, leading to strong quarterly value growth of 3.8%."
"At the same time, the top end of the market, those areas with average values above $1 million such as Queenstown-Lakes, are generally experiencing a cool down in market activity and growth, the report said."
"There is still plenty of activity taking place following the spring surge in activity although value growth is fairly modest overall," QV General Manager David Nagel says.
"The recently announced loosening of the LVR [loan-to-value ratio mortgage] restrictions should inject energy into the market although I wouldn't anticipate its impact will be overly significant," he says.
QV House Price Index - November 2018 

Territorial authority

Average current value $

12 month change%

3 month change %

Auckland Area

1,050,647

0.4%

0.1%

Wellington Area

685,387

8.1%

4.0%

Total New Zealand

681,545

3.5%

1.3%

 
 
 
 

Far North

438,919

4.3%

6.1%

Whangarei

563,312

12.7%

6.0%

Kaipara

548,740

11.5%

2.3%

Auckland - Rodney

943,053

0.8%

-0.7%

Rodney - Hibiscus Coast

921,316

0.6%

-1.3%

Rodney - North

965,739

1.0%

-0.1%

Auckland - North Shore

1,215,601

0.2%

0.1%

North Shore - Coastal

1,381,946

0.1%

-0.5%

North Shore - Onewa

979,159

0.5%

0.9%

North Shore - North Harbour

1,194,331

0.3%

0.9%

Auckland - Waitakere

826,280

0.6%

0.6%

Auckland - City

1,239,592

-0.2%

-0.1%

Auckland City - Central

1,090,427

0.4%

2.3%

Auckland_City - East

1,558,780

-0.7%

-1.0%

Auckland City - South

1,097,192

0.3%

-0.9%

Auckland City - Islands

1,171,450

1.4%

-1.1%

Auckland - Manukau

906,928

1.7%

0.9%

Manukau - East

1,159,206

1.3%

0.9%

Manukau - Central

706,492

2.8%

0.9%

Manukau - North West

783,961

1.8%

0.8%

Auckland - Papakura

698,825

1.0%

-0.6%

Auckland - Franklin

671,732

1.8%

0.4%

Thames Coromandel

754,581

8.5%

3.4%

Hauraki

414,064

8.8%

0.1%

Waikato

484,170

5.3%

1.7%

Matamata Piako

457,680

6.7%

1.9%

Hamilton

565,859

4.0%

1.2%

Hamilton - North East

710,185

3.0%

-0.7%

Hamilton - Central & North West

516,983

3.4%

1.1%

Hamilton - South East

519,924

5.8%

2.3%

Hamilton - South West

507,087

3.6%

3.6%

Waipa

560,253

5.2%

1.0%

Otorohanga

291,556

0.1%

2.2%

South Waikato

245,148

11.5%

14.0%

Waitomo

220,684

17.6%

-5.9%

Taupo

491,830

7.3%

2.8%

Western BOP

640,530

2.3%

0.9%

Tauranga

713,859

3.9%

1.2%

Rotorua

438,371

7.0%

1.3%

Whakatane

462,144

11.2%

8.3%

Kawerau

241,919

25.5%

18.5%

Opotiki

299,005

8.2%

9.9%

Gisborne

323,702

11.3%

1.5%

Wairoa

N/A

N/A

N/A

Hastings

465,441

5.1%

1.2%

Napier

521,981

10.2%

2.0%

Central Hawke's Bay

350,506

19.6%

0.9%

New Plymouth

456,522

5.7%

2.0%

Stratford

271,000

5.5%

1.6%

South Taranaki

229,051

10.6%

1.0%

Ruapehu

200,797

16.9%

2.9%

Whanganui

276,113

18.1%

8.4%

Rangitikei

235,406

22.4%

9.1%

Manawatu

364,732

11.5%

5.2%

Palmerston North

419,089

12.0%

5.1%

Tararua

219,074

17.0%

5.6%

Horowhenua

333,973

13.1%

3.4%

Kapiti Coast

573,395

6.5%

2.2%

Porirua

585,048

9.3%

4.6%

Upper Hutt

511,670

8.8%

2.4%

Hutt

572,701

9.2%

5.8%

Wellington

805,442

7.4%

3.5%

Wellington - Central & South

802,787

8.1%

3.4%

Wellington - East

865,336

8.1%

4.5%

Wellington - North

734,740

8.9%

3.6%

Wellington - West

907,187

3.4%

2.0%

Masterton

362,981

11.0%

1.9%

Carterton

405,901

12.0%

4.0%

South Wairarapa

502,359

14.9%

4.6%

Tasman

585,913

5.9%

0.1%

Nelson

597,533

8.0%

1.6%

Marlborough

470,199

5.1%

1.8%

Kaikoura

N/A

N/A

N/A

Buller

191,998

7.0%

5.6%

Grey

211,220

1.3%

-3.0%

Westland

249,666

2.9%

2.5%

Hurunui

382,320

0.1%

-1.6%

Waimakariri

446,829

1.6%

1.1%

Christchurch

495,742

0.4%

0.3%

Christchurch - East

374,801

0.9%

0.2%

Christchurch - Hills

667,195

0.9%

-0.7%

Christchurch - Central & North

581,463

-0.7%

-0.2%

Christchurch - Southwest

474,431

0.9%

0.8%

Christchurch - Banks Peninsula

527,157

2.5%

2.8%

Selwyn

551,641

1.3%

-0.3%

Ashburton

354,752

2.6%

1.4%

Timaru

364,136

4.0%

1.0%

MacKenzie

539,001

8.9%

8.7%

Waimate

241,411

7.7%

-1.6%

Waitaki

305,254

8.2%

0.8%

Central Otago

503,902

7.7%

0.0%

Queenstown Lakes

1,174,167

6.2%

1.1%

Dunedin

431,665

11.7%

3.8%

Dunedin - Central & North

452,174

12.1%

3.0%

Dunedin - Peninsular & Coastal

397,546

12.0%

5.7%

Dunedin - South

411,561

11.8%

5.6%

Dunedin - Taieri

442,954

11.3%

2.6%

Clutha

221,577

10.7%

4.7%

Southland

285,654

5.7%

4.2%

Gore

230,188

5.1%

2.7%

Invercargill

282,705

12.2%

3.6%

Main Urban Areas
790,957
2.4%
1.0%