Agents don't mince their words describing a house that's a bit rough around the edges suggesting prospective buyers visiting wear biohazard suits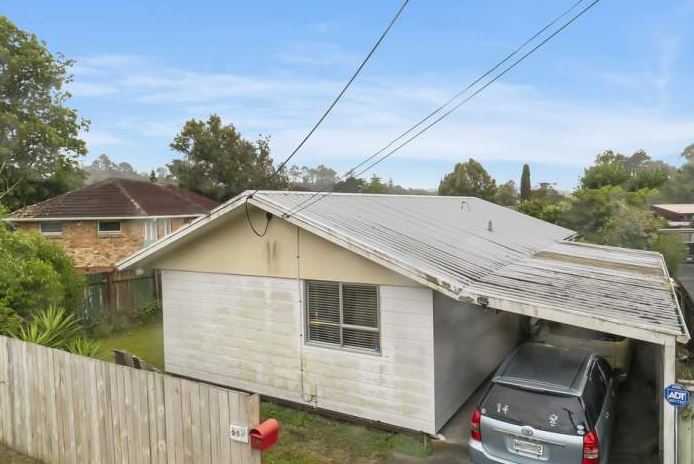 Interest.co.nz is not usually in the business of giving out kudos for real estate advertising, but we think an ad we spied for a property in West Auckland deserves a special mention.
Real estate advertising is notorious for its excessive use of florid language and hackneyed phrases, but Tony Kelly and Grant Elliott's listing page on the City Sales website for a house on Daytona Rd in Henderson is notable for its searing honesty.
"It's dreadful," the banner headline proclaims above a photo highlighting the grace of the home's mouldy weatherboards and the charm of the gunk on its roof.
And to make sure the reader is in no doubt about the unique character of this rustic three bedroom house, the description goes on to list its many authentic features:
"Neglected, run-down ragamuffin needs urgent care," it says.
"Add generous proportions of elbow grease and the odd drop of blood, sweat and tears and you won't look back ," it adds, while aspiring first home buyers are advised to "bring your parents and a bio-hazard suit."
To recognise their efforts in advertising copywriting we are giving Tony and Grant free subscriptions to interest.co.nz's Property Newsletter and they can also sign up as many of their friends and colleagues as they want to for free subscriptions as well.
Great work guys, well done.
You can receive all of our property articles automatically by subscribing to our free email Property Newsletter. This will deliver all of our property-related articles, including auction results and interest rate updates, directly to your in-box 3-5 times a week. We don't share your details with third parties and you can unsubscribe at any time. To subscribe just click on this link, scroll down to "Property email newsletter" and enter your email address.