Just 119 properties up for grabs at Barfoot & Thompson's latest auctions, sales on 28% of them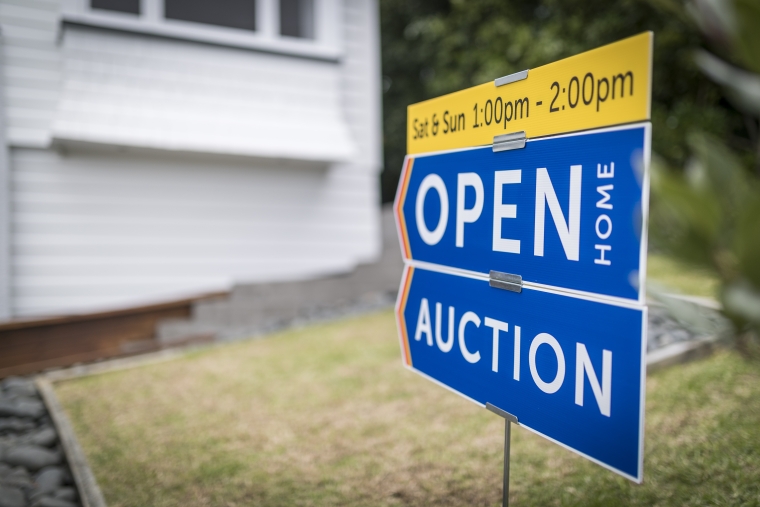 Auction activity is declining sharply at Auckland largest real estate agency as the Christmas break draws near, but the sales rate remains steady.
Barfoot & Thompson marketed 119 properties for auction last week, down from 148 in the week ending December 9 and down from 180 in the week ending December 2.
This week the agency has just 41 properties scheduled for auction.
However, while the number of properties coming to auction is winding down, the sales rate remains remarkably stable.
Last week the agency achieved sales on 28% of its auction properties, compared to 30% in the week ending December 9 and 29% in the week ending December 2.
At last week's major auctions where at least 10 properties were offered, the sales rates ranged from 17% for the on-site auctions to 38% at the Shortland St auction on December 12.
This will be one our last auction reports for the year, with auction activity likely to dry up from the end of this week and auction marketing campaigns will start up in earnest again in the second half of January.
That means it is likely to be towards the end of January/early February before auction activity is at a sufficient level to produce further auction reports.
We will also be introducing some changes to our auction reports in the New Year. 
These will include some new features, which we hope our readers will find useful, and we will also be looking at whether we need to make changes to the way we present the auction data.
There was some good debate among our readers in the comment stream of last weekend's auction story on how we could improve our auction reports and we appreciate the suggestions made by those who shared their ideas and experiences on this topic.
We would welcome any further ideas and suggestions our readers would care to make in the comment stream if this story.
Barfoot & Thompson Auction Results 10-16 December 2018

| | | | | | |
| --- | --- | --- | --- | --- | --- |
| Date | Venue | Sold | Not sold | Total | % Sold |
| 10 December | B&T Epsom | 0 | 1 | 1 | 0 |
| 12 December | B&T Whangaparaoa | 1 | 0 | 1 | 100% |
| 13-15 December | On-site | 2 | 10 | 12 | 17% |
| 11 December | Manukau | 6 | 17 | 23 | 26% |
| 11 December | B&T Shortland St | 3 | 4 | 7 | 43% |
| 12 December | Whangarei | 3 | 3 | 6 | 50% |
| 12 December | B&T Shortland St | 8 | 13 | 21 | 38% |
| 12 December | Pukekohe | 2 | 2 | 4 | 50% |
| 13 December | North Shore | 5 | 21 | 26 | 19% |
| 13 December | B&T Shortland St | 2 | 5 | 7 | 29% |
| 13 December | Kerikeri | 0 | 4 | 4 | 0 |
| 14 December | B&T Shortland St | 1 | 6 | 7 | 14% |
| Total | All venues | 33 | 86 | 119 | 28% |