Real estate industry estimated to have earned $1.5 billion in residential sales commissions in 2018, up 7.2% from 2017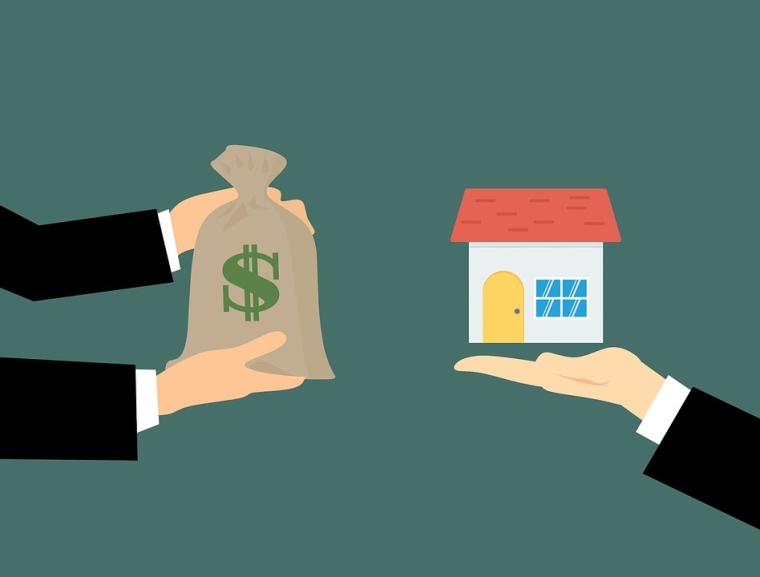 By Greg Ninness
The residential real estate industry appears to have finished last year in reasonably good shape, with industry commission well up on 2017 despite a cooling market and a slump in sales in December.
Interest.co.nz estimates the industry would have earned around $1.5 billion in residential sales commissions in 2018, up 7.2% on our 2017 estimate.
However all of the growth in commissions occurred outside the country's largest real estate market, with commissions flat lining in Auckland.
Interest.co.nz estimates the industry would have earned around $579 million in residential commissions on Auckland sales last year, little changed from 2017's estimate of $575 million.
However that is well down from 2016 when estimated commission revenues in Auckland were $752 million, $173 million or 23% more than 2018.
That slide in Auckland commissions was caused primarily by a drop in sales volumes, which declined from just over 29,000 in 2016 to just under 22,000 a year in 2017 and 2018.
The drop in sales was mainly triggered by a clampdown by the Chinese Government on taking money out of China in late 2016, which immediately slashed the number of homes being purchased by Chinese buyers in Auckland, prompting a rapid cooling of the market.
The figures suggest the Auckland market almost immediately dropped to a lower level of trading and has remained there ever since.
One of the surprises in the latest figures is that the commission estimates for the fourth quarter of last year remained reasonably robust, even though December's national sales slumped to their lowest levels for that month in seven years.
Estimated Real Estate Industry Gross Commissions from Residential Property Sales

 

   Q4 2018   $ million

Change from Q4 2017

Northland

11.6

20%

Auckland

142.6

1%

Waikato

39.5

14%

Bay of Plenty

27.5

11%

Gisborne

2.8

27%

Hawke's Bay

12.8

17%

Manawatu/Whanganui

16.1

10%

Taranaki

8.2

1%

Wellington

47.4

10%

Tasman

4.6

24%

Nelson

4.5

-2%

Marlborough

4.8

20%

West Coast

1.0

25%

Canterbury

46.3

7%

Otago

21.0

13%

Southland 

5.7

12%

All NZ

397.0

11%
The accompanying table (at left) shows the estimated residential commission earned by the industry in all regions. 
This shows there were three regions where the difference between the estimated industry commission in the fourth quarter of last year and the same period of 2017 was so small that their markets could be considered unchanged from a year earlier - Auckland +1%, Taranaki +1% and Nelson -2%.
But the growth of estimated commission revenue in all other regions was significant, with most regions achieving double digit growth, and Northland, Gisborne, Tasman, Marlborough and the West Coast enjoying growth of 20% or more.
Overall, the total estimated industry commission revenue was 11% higher in the fourth quarter of this year than the same period of 2017.
The reason that sales activity and commission revenue held up in the fourth quarter even though December sales were weak, was that sales in October and November were relatively strong compared to 2017.
In fact sales from July to November last year had been relatively strong compared to the same period of 2017.
December's weak sales may have heralded the start of a weakening of the market.
Or it may have been that people who needed to buy or sell had done their business by the time December arrived and the market had simply run out of puff.
However it is very difficult to pick market directions during December and January.
After the Christmas/New Year break, most agents don't start actively marketing their properties until at least mid-January and it's usually well into February before it starts to become clear how sales will hold up over the rest of summer and into autumn.
However there is no doubt that the housing market is facing challenges and 2019 is going to be an interesting year. 
You can receive all of our property articles automatically by subscribing to our free email Property Newsletter. This will deliver all of our property-related articles, including auction results and interest rate updates, directly to your in-box 3-5 times a week. We don't share your details with third parties and you can unsubscribe at any time. To subscribe just click on this link, scroll down to "Property email newsletter" and enter your email address.