Auction activity is starting to build again after drying up over the Christmas/New Year break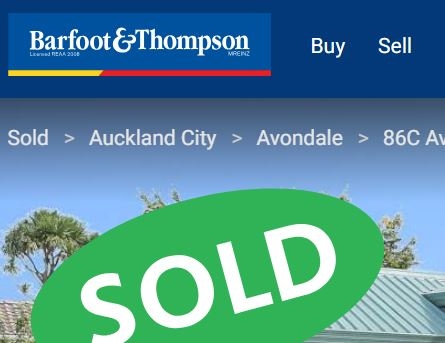 Barfoot & Thompson achieved sales on a third of the properties at the agency's first major auctions of 2019.
Barfoots had 25 properties scheduled for auction last week and achieved sales on eight of them, with the remainder mostly passed in for sale by negotiation, while a few had their auction dates postponed or were withdrawn from sale.
Auction activity dries up almost completely from late December to mid-January, with marketing campaigns kicking off again from mid-January onwards.
That generally sees auction activity starting up again in early February and then steadily building throughout the month, with March usually being the busiest month of the year for the real estate industry.
That has been the trend so far this year, and interest.co.nz has been posting the results of individual auctions on our Residential Auction Results page as they come to hand.
However it is likely to be a couple of weeks before auction activity rises to a level that will be sufficient to provide a pointer to where the market might be headed for the rest of the summer.
There has also been a steady stream of commercial property sales reported, and investors interested in these results can check them out on our Commercial Property Sales page.
You can receive all of our property articles automatically by subscribing to our free email Property Newsletter. This will deliver all of our property-related articles, including auction results and interest rate updates, directly to your in-box 3-5 times a week. We don't share your details with third parties and you can unsubscribe at any time. To subscribe just click on this link, scroll down to "Property email newsletter" and enter your email address.