Average housing values in Auckland are lower than they were 12 months ago says QV, with value growth in other regions slowing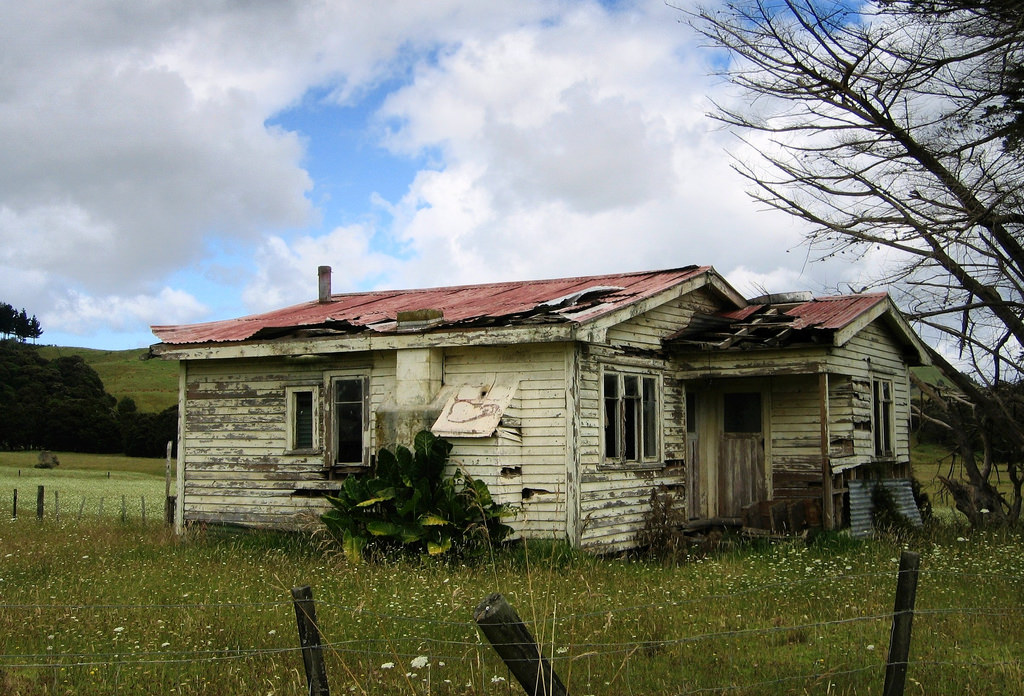 Average residential property values in Auckland were almost 1% lower in January than they were in January last year, according to the latest valuation data from Quotable Value.
It was the second month in a row that average values in Auckland have been lower than they were 12 months earlier.
The latest value declines were evident in most parts of Auckland, with average values being lower January than they were 12 months earlier in all districts except Rodney.
The biggest decline was in coastal suburbs of the North Shore where average values in January were down 3.4% compared to January 2018.
Average values in Rodney, central Auckland and Manukau Central and North West went against the trend and posted slightly higher average values than a year earlier, while average values in the Gulf Islands were unchanged.
QV Auckland property consultant James Steele said the Auckland market was quiet although first home buyers were still active.
"Buyers are benefiting from some bargains although these tend to be properties which do not appeal to the owner-occupier market and are often snapped up by those deal hunting investors left with good equity or borrowing capacity," he said.
"On the supply side, we are seeing significant infill construction which is expected to continue based on the number of building consents currently being issued."
In most other centres average values in January remained ahead of where they were a year earlier, although the rate at which values were rising had eased back in many places.
"Main centres such as Dunedin and Wellington are seeing a slight drop in the rate of quarterly value growth compared to previous months," QV said in its report for January.
"Wellington City, in particular, has typically seen higher growth of between 1.9% and 3.9% over the the previous five months, however this figure dropped to 1.0% in January."
The highest rates of average value growth over the 12 months to January tended to be in smaller towns and rural districts, with Wairoa, north of Napier, having the country's highest average annual growth rate of 32.8%  followed by Kawerau with 30.7%.
QV House Price Index - January 2019

Territorial authority

Average current value

12 month change%

3 month change %

Auckland region 

        1,045,775

-0.9%

-0.1%

Wellington region

            693,448

7.9%

1.1%

Total New Zealand 

            684,468

2.9%

0.9%

 

 

 

 

Far North

428,376

1.7%

-1.7%

Whangarei

561,271

10.1%

1.5%

Kaipara

557,155

9.9%

2.4%

Auckland - Rodney

960,040

1.3%

2.1%

Rodney - Hibiscus Coast

933,000

0.5%

1.5%

Rodney - North

987,135

1.9%

2.5%

Auckland - North Shore

1,202,443

-2.2%

-1.1%

North Shore - Coastal

1,362,966

-3.4%

-1.9%

North Shore - Onewa

968,251

-0.9%

-0.9%

North Shore - North Harbour

1,191,045

-0.7%

0.7%

Auckland - Waitakere

819,303

-0.4%

-1.1%

Auckland - City

1,234,033

-0.9%

0.2%

Auckland City - Central

1,082,344

0.4%

0.3%

Auckland_City - East

1,557,718

-1.2%

0.5%

Auckland City - South

1,092,400

-1.1%

-0.2%

Auckland City - Islands

1,166,754

0.0%

2.5%

Auckland - Manukau

903,213

-0.1%

0.1%

Manukau - East

1,147,319

-1.2%

-0.8%

Manukau - Central

705,752

0.4%

0.4%

Manukau - North West

785,644

1.2%

1.1%

Auckland - Papakura

696,144

-0.6%

-0.7%

Auckland - Franklin

670,613

-0.4%

0.0%

Thames Coromandel

746,189

5.9%

0.7%

Hauraki

422,560

13.1%

4.4%

Waikato

489,613

4.1%

0.6%

Matamata Piako

467,862

8.2%

2.8%

Hamilton

577,352

5.9%

0.3%

Hamilton - North East

723,758

4.6%

-0.6%

Hamilton - Central & North West

532,861

7.8%

0.8%

Hamilton - South East

531,878

7.6%

2.1%

Hamilton - South West

513,504

4.3%

-0.3%

Waipa

567,350

6.9%

1.2%

Otorohanga

N/A

N/A

N/A

South Waikato

256,730

13.7%

5.0%

Waitomo

217,545

6.5%

-0.1%

Taupo

512,818

9.7%

6.4%

Western BOP

651,073

5.5%

3.3%

Tauranga

721,981

3.3%

2.0%

Rotorua

444,910

6.6%

2.6%

Whakatane

463,204

12.6%

1.6%

Kawerau

244,386

30.7%

1.8%

Opotiki

N/A

N/A

N/A

Gisborne

323,676

9.2%

0.6%

Wairoa

206,551

32.8%

10.2%

Hastings

504,553

11.2%

10.8%

Napier

538,635

11.3%

4.3%

Central Hawke's Bay

367,693

19.6%

5.3%

New Plymouth

458,244

4.4%

1.0%

Stratford

273,478

8.9%

6.6%

South Taranaki

237,108

13.0%

4.8%

Ruapehu

208,713

19.9%

5.1%

Whanganui

273,926

15.0%

-0.6%

Rangitikei

216,414

10.6%

-8.8%

Manawatu

366,148

12.2%

2.8%

Palmerston North

429,361

13.2%

3.8%

Tararua

225,111

22.4%

5.8%

Horowhenua

340,619

13.2%

1.3%

Kapiti Coast

581,370

6.7%

2.7%

Porirua

585,658

6.7%

1.1%

Upper Hutt

532,632

13.2%

5.3%

Hutt

570,592

9.0%

-0.1%

Wellington region

817,944

7.0%

1.0%

Wellington - Central & South

811,004

5.5%

0.1%

Wellington - East

875,306

6.6%

0.8%

Wellington - North

746,573

9.0%

1.7%

Wellington - West

934,271

6.9%

1.4%

Masterton

375,693

14.7%

4.2%

Carterton

416,235

13.7%

5.3%

South Wairarapa

510,534

11.5%

3.4%

Tasman

592,575

5.6%

1.4%

Nelson

609,985

9.2%

3.2%

Marlborough

473,074

4.4%

0.5%

Kaikoura

N/A

N/A

N/A

Buller

197,092

5.1%

3.7%

Grey

209,808

-2.4%

-3.8%

Westland

246,433

2.3%

-2.7%

Hurunui

390,584

2.4%

1.3%

Waimakariri

448,355

2.4%

0.6%

Christchurch

497,370

0.6%

0.8%

Christchurch - East

376,524

1.2%

0.6%

Christchurch - Hills

675,755

1.2%

1.6%

Christchurch - Central & North

584,841

0.1%

1.1%

Christchurch - Southwest

473,014

0.3%

0.4%

Christchurch - Banks Peninsula

527,724

3.4%

3.0%

Selwyn

554,704

1.5%

0.2%

Ashburton

357,278

1.9%

0.8%

Timaru

364,776

3.0%

0.6%

MacKenzie

516,922

-3.4%

2.7%

Waimate

243,742

7.2%

-0.9%

Waitaki

309,462

3.9%

2.4%

Central Otago

510,951

8.4%

-0.4%

Queenstown Lakes

1,201,645

7.6%

3.0%

Dunedin

436,208

11.1%

2.9%

Dunedin - Central & North

451,519

10.1%

1.7%

Dunedin - Peninsular & Coastal

397,158

10.2%

2.5%

Dunedin - South

413,458

10.8%

2.1%

Dunedin - Taieri

456,216

13.3%

4.2%

Clutha

215,260

2.8%

-3.8%

Southland

293,719

7.9%

4.1%

Gore

239,951

9.2%

4.8%

Invercargill

286,253

12.2%

2.0%

Main Urban Areas

            791,692

1.7%

0.4%