KPMG sees 2019 as a key year for house prices following the restrictions placed on overseas buyers late last year and with the current woes in the Australian market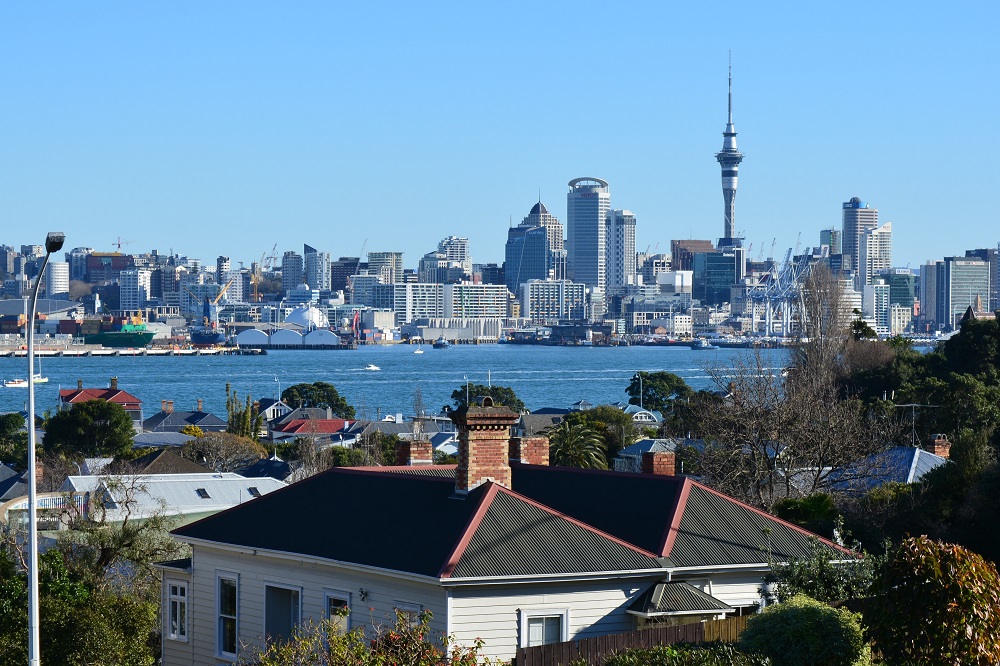 This year will likely be the "litmus test" on the resilience of New Zealand house prices, according to KPMG.
In a section on housing in KPMG's 2018 Financial Institutions Performance Survey, KPMG notes that the housing market finished 2018 on a two paced note.
"Median prices in Auckland were $862,000 in December 2018, up 0.2% on December 2017, showing the market in Auckland appears to have peaked, and has managed to hold on to prices even with significant drops in volume. On the other hand, median prices in New Zealand excluding Auckland were $480,000, up 6.4% on December 2017," KPMG said.
They noted that many economists have said that the house prices in New Zealand often tend to mirror those in Australia, reflecting a similar demand and supply factor.
"However, there tends to be a six-month lag between the trends in the Australian market before making their way across the Tasman and affecting New Zealand. The Australian housing market is currently suffering from a weak housing market, with house prices in Sydney dropping 9.5% and Melbourne's taking a 5.8% hit. Given this, many are worried that it is only a matter of time before the market in New Zealand, namely Auckland, makes a similar movement.
"Some commentators claim that there are local factors specific to New Zealand that will limit this flow on impact from Australia, being a lack of supply of houses that looks to only increase with time required to build new houses and the high net immigration, and continued record low interest rates.
"However, this logic implies the current market price is 'rational', based only on underlying economic factors, whereas 'asset bubbles' tend to be defined by their 'irrational' factors, such as 'fear of missing out'. With the restrictions on overseas buyers implemented in October 2018 and house prices struggling in Australia, 2019 is likely to be the 'litmus test' on the resilience of house prices."
Loan-to-value ratios (LVRs)
KPMG notes that one factor that may help support house prices is the slight relaxing of Reserve Bank's loan to value ratio (LVR) restrictions from the start of this year.
"In doing this, the RBNZ recognised that while New Zealand households have high levels of debt to income ratios, and this leaves New Zealand vulnerable to global risks, house price inflation and household lending growth appear to have moderated, allowing them to slightly ease these restrictions. This is in line with these measures being a prudential tool that need to be tweaked based on the macroeconomic factors, rather than being a natural countercyclical prudential tool (such as a debt to income ratio limit) that would be held fairly constant," KPMG said.
However, KPMG added that this is unlikely to have a significant immediate impact given the banks already lend well within their existing LVR volume limits "and have historically shown little inclination to push up against limits".
"On top of this, with the probable extra capital requirements for these higher LVR loans and the probable need for significantly more capital, the banks may decide it is not worth undertaking these type of loans."
KiwiBuild
KPMG notes that while KiwiBuild has promised to have 100,000 affordable homes built by the end of 2028 for first home buyers, in the five months to 30 November 2018, only 33 homes had been built with 77 in progress, showing it might be a while yet until KiwiBuild starts to have a real impact on the housing crisis.
"All of the major banks have already agreed that they would be willing to lend on KiwiBuild homes, with Kiwibank and ASB both offering cash incentives to borrowers to borrow with them, with most of the major banks lowering the deposit threshold to between 5–10%."
Overseas buyers
KPMG said it appears that the ban on overseas buyers of houses, which came into force in October, is already impacting the housing market, perhaps more than expected.
"December 2018 saw the lowest number of residential property sales across New Zealand in the last seven years, decreasing by 12.9% (787 houses), although this decrease was also partly driven by listings being down 13.3%.
"The decrease in the sale of houses for New Zealand excluding Auckland was only 8.2%, whereas the Auckland region seems to be feeling the effect of the ban most, with a much larger drop of 24.3%.
"It will be interesting to see if the effects of the ban, combined with increased consents for housing and KiwiBuild, will finally burst the 'housing bubble'."