Harcourts' nationwide January sales volumes fell 9.1% year-on-year with average selling prices much softer in Auckland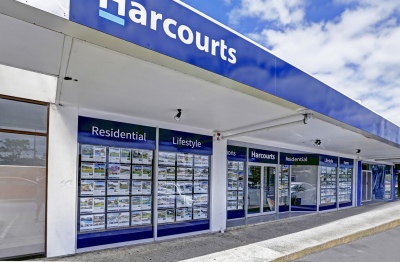 The country's largest real estate agency had a relatively quiet start to the year, with sales volumes down compared to last year and prices particularly soft in Auckland.
Harcourts sold 1302 residential properties throughout the country in January, down 9.1% compared to January last year.
In Auckland sales were down 15.1% compared to last year, in the Wellington region they were down 17.8%, and in Christchurch they were down 3.5%.
Harcourts' national average selling price was $568,391 in January, down from $605,216 in December and $638,992 in November, but still 2.6% ahead of where it was in January last year.
Average selling prices were weakest in Auckland, falling from $955,852 in November to $928,825 in December and $840,825 In January, which was down 10.2% compared to January last year.
In the Wellington region and Christchurch, average prices started the year reasonably flat compared to where they were late last year, but remained well up on a year ago. Wellington's average price of $523,099 in January was up 11.6% compared to a year earlier, and Christchurch's average of $564,876 was up 8.5%.
Nationally, new listings received by Harcourts in January were down 13.8% compared to year earlier, while the total number of properties the agency had available for sale at the end of January was almost unchanged from a year earlier.
See the tables below for Harcourts' full January results and their annual comparisons.
Harcourts' Sales for January 2019