A block of seven flats in Parnell sold for $4.025 million providing its new owners with a net yield of 3.93%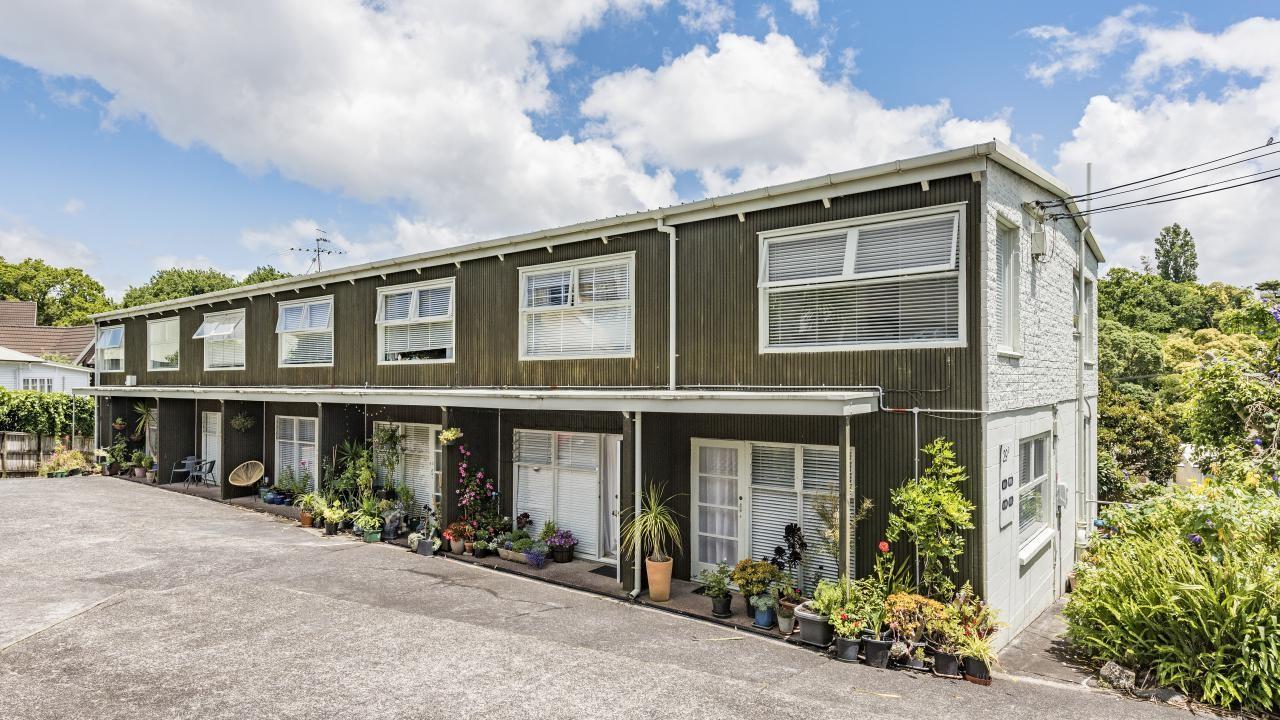 There was a good mix of properties on offer at Bayleys' first major Auckland commercial property auction of the year, held on March 6 at the company's head office auction rooms in the Viaduct precinct.
Eighteen properties were due to be auctioned but three had their auctions postponed and one was withdrawn from sale, leaving 14 to go under the hammer.
They ranged from smaller back pocket investment properties that would appeal to mum and dad investors to more substantial commercial and industrial offerings that are the fare of major investors.
Sales were achieved on eight of the properties, giving an overall sales rate of 57%, with prices ranging from $605,000 for a vacant 134 square metre, first floor office unit with two car parks, in the Bishopsgate Centre in East Tamaki, to $3.51 million for a 450 square metre retail premises in the Northridge Plaza shopping complex at Albany.
However the highest price of the day was actually for a residential property - a block of seven, two level home units in Parnell that was auctioned alongside the commercial properties and sold under the hammer for $4.025 million.
The units were leased and providing net rental income of $158,565 a year, which gave the new owners a net rental yield of just 3.93%.
Yields on the commercial properties ranged from 3.51% for a hospice shop in Remuera which sold for $2.275 million, to 8.25% for a 1032 square metre office with 25 car parks in Manurewa, that was leased to an education services provider.
Details and photos of the individual properties that sold, including their selling prices and yields where applicable, are available on our Commercial Property Sales page.
Details of the block of flats in Parnell are available on our Residential Auction Results page.
You can receive all of our property articles automatically by subscribing to our free email Property Newsletter. This will deliver all of our property-related articles, including auction results and interest rate updates, directly to your in-box 3-5 times a week. We don't share your details with third parties and you can unsubscribe at any time. To subscribe just click on this link, scroll down to "Property email newsletter" and enter your email address.