Auckland's MR8 Construction goes into voluntary administration hot on heels of government and key industry players signing a Construction Sector Accord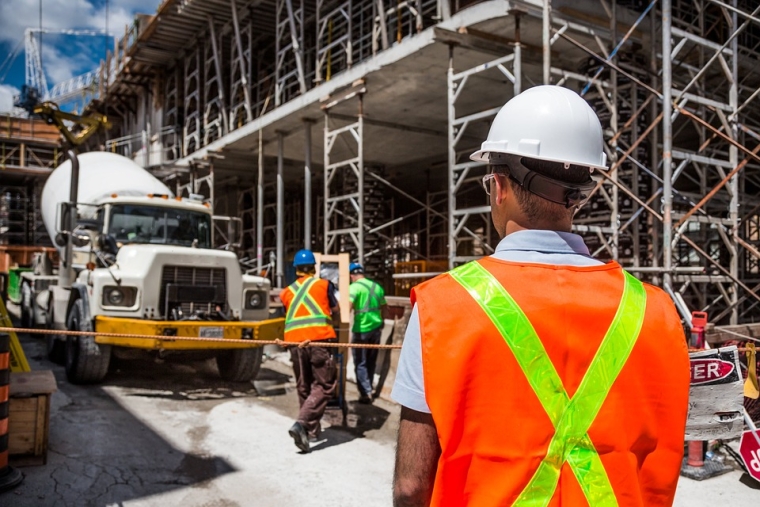 The construction sector's deep seated problems remain an ongoing issue as yet another construction company goes into voluntary liquidation.
It follows the Government announcing a new Construction Sector Accord on Sunday in a bid to address many of the issues the industry is facing.
Auckland's MR8 Construction went into voluntary liquidation on Monday. Waterstone Insolvency's Damien Grant was appointed liquidator. The company was involved in a number of residential and commercial property projects.
According to the Companies Office records MR8 Construction changed its name to BHSSR Holdings on Thursday last week before it went into voluntary liquidation on Monday. The sole shareholder is listed as Manurewa resident Stephen Murdoch.
How much creditors are owed and exactly who is owed what is yet to be established, but it is yet another company in a booming market going belly up.
It comes on the back of the recent failures of the likes of Arrow International and Ebert Construction, as well as Fletcher Building's well publicised problems.
But figures released by Statistics NZ in late March show the non-residential construction industry is booming. According to its quarterly value of building work report, non-residential buildings in Auckland drove the construction industry's overall volume growth in the December 2018 quarter.
The actual value of non-residential building work nationwide was $2.2 billion in the December 2018 quarter, an increase of 11% from the December 2017 quarter. While in Auckland, the value of non-residential building work grew by $200 million to $879 million, an increase of 29%.
Just last month Auckland Council chief economist David Norman said such collapses were often a reflection of demand side pressures in the industry.
"People look at the construction sector and see that it has been booming and say 'how could a company go bust?'. But in any form of vertical construction where you see these huge increases in demand it becomes hard for businesses to accurately price their contracts."
Norman says in the construction industry contracts can sometimes be agreed on years in advance, but they may not take into account inflationary pressures in the industry.
"We're also seeing a lot of cash flow issues as well, so it has been a big challenge."
The Government announced on Sunday that it had signed a new Construction Sector Accord with a number of key industry players. Minister for Building and Construction Jenny Salesa says the Government is trying to help address many of the challenges the industry is facing.
Under the agreement the Government has committed itself to improve the industry's workforce capability and capacity with a Construction Skills Action Plan. It will also establish the New Zealand Infrastructure Commission to create a coordinated long-term plan for all government construction projects and it will also look at better procurement practices across the public sector.
Signatories to the agreement include Fletcher Construction, Naylor Love, Downer NZ, Tonkin and Taylor, Fonterra and the Construction Strategy Group, as well as the Ministry of Business, Innovation and Employment, Ministry of Health, Ministry of Education, NZ Transport Agency and Housing New Zealand.
And the new accord was welcomed by Auckland Mayor Phil Goff who stated:
"I welcome Government's construction sector accord. Agreeing a set of principles between central government and the construction industry to work together and find solutions to critical issues in the sector will help create a more productive and resilient construction industry, and lift the pace and scale of housebuilding in Auckland and New Zealand," says the Mayor.
"I am pleased the government has picked up recommendations from Auckland's Mayoral Housing Taskforce including addressing skills and labour shortages, sharing risk and ensuring a pipeline of work to help the sector flatten out the peaks and troughs of building activity that constrain employment opportunities in the sector.
"A high performing construction sector benefits us all. It delivers more new houses, which Auckland and other high growth cities desperately need, employs over a quarter of a million workers and accounts for 7 per cent of New Zealand's GDP."