New Zealand Certified Builders says the Government should take a harder line on building industry over guarantee and insurance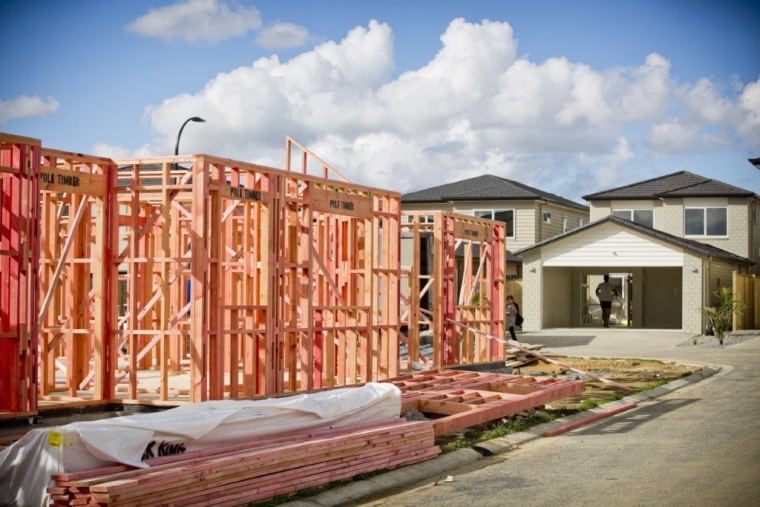 New Zealand Certified Builders (NZCB) says proposed law changes that will require builders to offer homeowners a guarantee and insurance for work done on new homes and major renovations don't go far enough.
A Ministry of Business, Innovation and Employment (MBIE) discussion paper on the Government's proposed changes to the Building Act spells out the risks and liability issues in the construction industry. It states:
"Homeowners often aren't aware of the risks of the building process, or the need to have something in place to manage them. When something goes wrong, homeowners may face a long, expensive and stressful process to get compensation."
Under the MBIE proposal homeowners would have to be offered a guarantee and insurance for all new residential homes, or significant alterations by a builder. But homeowners would also retain the right to opt out of it. The guarantee and insurance could be paid for separately, or as part of the total cost of the building work and would provide cover for 10 years after the work has been completed.
MBIE says this would provide protection for homeowners and provide an incentive for builders and designers to produce high-quality building work.
"Guarantee and insurance products offer protections to homeowners who are building or renovating their home. These can be a 'guarantee' or an 'insurance product'. A guarantee (or warranty) means that, should a problem arise, the responsible party will correct the problem. An insurance product is a policy that will pay out to compensate the policy holder for a loss, and often pays for the problem to be corrected."
But NZCB chief executive Grant Florence says he thinks the Government should be taking a harder line.
"My view is that it's good that they've had a look at it, but they haven't gone far enough. The changes aren't bold enough," Florence says.
He says the guarantees and insurance cover should be mandatory and homeowners shouldn't have the ability to opt out.
"The homeowner will be guided by the builder and if the builder doesn't want it the homeowner won't."
MBIE says it considered making such guarantees and insurance products compulsory by removing the ability for policyholders to opt out. But it felt that it would be a significant intervention "that isn't in proportion with the size of the problem". It also says it would place greater pressure on the market to be able to meet the demand and there are no other comparable compulsory private insurance schemes in New Zealand.
And MBIE says the lack of interest in the market from the insurance companies is another problem.
"Providers have been reluctant to enter the New Zealand guarantee and insurance product market for a number of reasons. Guarantee and insurance products have not always performed well internationally. It is a unique form of 'long-tail' liability insurance. Homeowners pay a one-off premium in return for being covered for up to 10 years. This can be a significant liability for providers and they can find it hard to take steps to manage those risks (such as raising premiums or declining cover). Additionally, the total premium pool for guarantee and insurance products is relatively small."
But Florence says all work by New Zealand Certified Builders Association members is covered by the Halo Residential Guarantee and he says such schemes should be industry wide.
He says the fact local authorities have often been left to carry the cost of industry failures like the leaky building crisis is at the heart of the issue.
"The liability that sits with the councils, or building consent authorities, is the problem that's driving the lack of productivity in the industry."
Florence says he thinks this leads to building consent authorities taking a particularly harder line with builders and developers to ensure they aren't legally liable. 
"I totally understand the councils. But we have to change that and improve things in the industry."
In New Zealand the principal liability rule is that of 'joint and several liability'. That means that if two or more people have caused a particular loss, each party can be held liable for the full extent of the loss. But as we've seen in New Zealand with the leaky homes crisis, local authorities have often been left as the last man standing as the developer and the building company are no longer even in existence, or solvent.
According to MBIE only 40% of new homes and renovations are protected by guarantee and insurance products.
In contrast in Canada and Australia many provinces and states have made it compulsory to have some form of guarantee and insurance, while in the United Kingdom, mortgage lenders only approve mortgages on newly built homes covered by a guarantee and insurance.
Minister of Building and Construction Jenny Salesa says it's important to note that the proposed changes to the Building Act are not final and the government is still considering what will work best for home owners, consumers and the industry.  
"We would like to hear from everyone who has an interest in building and construction in New Zealand during the public consultation process, to make sure we get these changes right. I encourage everyone to review the proposals and make a submission before consultation closes on 16 June."