Sales at Auckland's largest real estate agency appear to be following the usual seasonal trend and took a dip in April, but selling prices were steady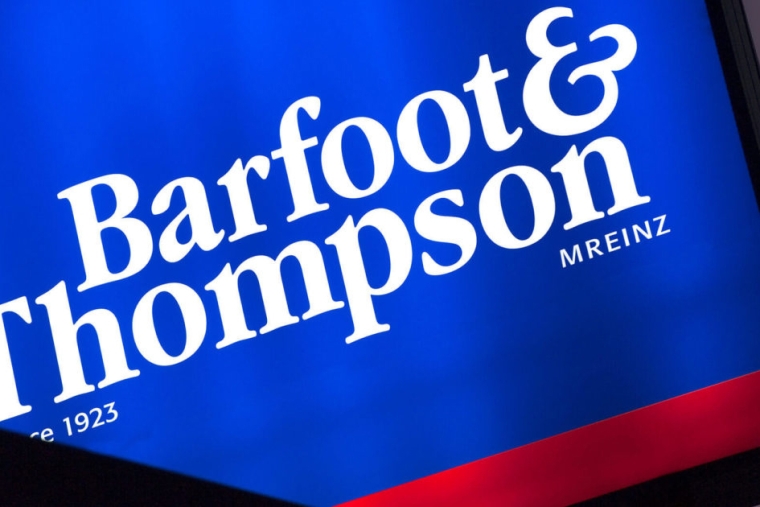 Sales at Auckland's largest real estate agency were down 8.8% in April compared to the same month last year, but there was no effect on prices, which remained unchanged on both an annual and monthly basis.
Barfoot & Thompson sold 667 residential properties in April, down from 731 (-8.8%) in April last year but almost unchanged from the 664 properties the agency sold in April 2017.
It is one of the ironies of the real estate market that March is traditionally the busiest month of the year for sales, while April is one of the worst because of the Easter and Anzac Day breaks.
Sales then usually pick up again in May, before slowly declining over the winter months and then picking up again in spring.
Barfoot's sales appear to be following the usual seasonal trends so far, however, there is no doubt that sales have been more subdued over the last two years than they were during the previous five years.
While Barfoot's sales took a dip in April, prices remained resolutely stable, with a median selling price of $830,000, unchanged from April last year and almost unchanged from the March median of $836,000.
The average selling price was $928,330 in April, also virtually unchanged from the March average of $931,673 and the April 2018 average of $930,223.
However the agency did record a significant decline in new listings in April, with just 1192 additional properties coming onto its books in April, down 12.2% compared to April last year.
But that appears to have also helped prevent a build up of stock with Barfoots having a total of 4683 residential properties available for sale at the end of April, down 3.7% compared to the 4865 on its books at the end of March but virtually unchanged from the 4678 it had available at the end of April last year.
However, inventory levels remain much higher than they were at the end of the boom, when the company had total inventory of just 2846 properties available in April 2016, so buyers still have plenty to choose from.
"In addition to the uncertainty the shadow of a potential Capital Gains Tax threw over April sales activity, the market also had to contend with an exceptionally long holiday break created by Easter and Anzac Day being so close," Barfoot & Thompson Director Kiri Barfoot said.
"While uncertainty around prices is is affecting overall sales numbers, it is not having an effect on any one price segment," she said.
During April, 38% of Barfoot's sales sold for less than $750,000, 30% sold for between $750,000 and $1 million and 32% sold for more than $1 million.
The comment stream on this story is now closed.