Pfizer booster shots to become available from November 29; Waikato to move to Level 2 on Wednesday; PM signals early move to traffic light system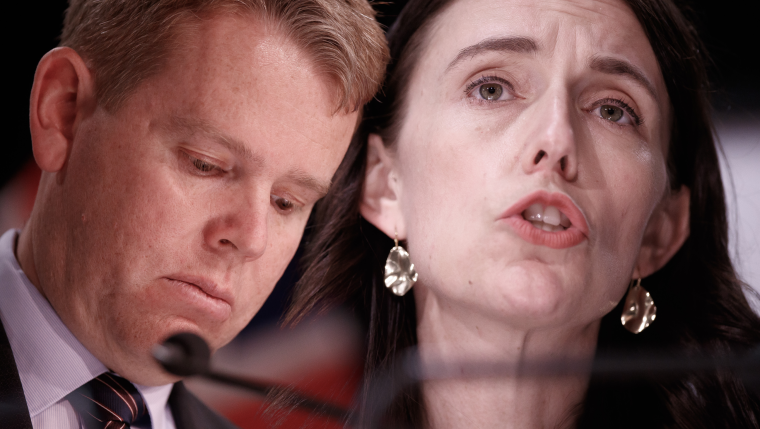 Third doses of the Pfizer vaccine will be available from November 29 to those who have waited at least six following their second dose.
Separately, Waikato will move from Level 3 to Level 2 at 11:59pm on Tuesday. 
Prime Minister Jacinda Ardern made the announcements at a press conference following a Cabinet meeting on Monday. 
She said while there had been 239 cases of Covid-19 in Waikato in this delta outbreak, the spread of the virus had largely occurred within households. Vaccination rates in the Waikato are also relatively high. 
Vaccine certificates to become more important as restrictions are loosened
Ardern said the Government will on Wednesday provide an update on when travel in and out of Auckland can resume. 
She also indicated that both Auckland and the rest of the country are likely to move to the traffic light system at a yet-to-be determined date after Cabinet meets on November 29.
When the traffic light system was unveiled, Ardern said 90% of over-12s across the country's district health boards had to be doubled-vaxxed for the country to move to the new framework. Now she's saying a move is likely before that 90% target is met. 
The traffic light system (see table below for details) makes use of vaccine certificates. Under this framework, unvaccinated people will struggle to go to hairdressers, restaurants, bars, churches, gyms and large events.
While the use of vaccine certificates provides an additional layer of protection against Covid-19, which is suitable in an environment where people are moving around and interacting more, Ardern said the move can only be made once people have had a decent enough chance to get vaccinated. 
Ardern previously said Auckland would initially move to the red level of the traffic light system, and the rest of New Zealand to the orange level. Although on Monday, she said levels would depend on health advice provided to Cabinet closer to the time of the move being made. 
Details on booster shots 
Coming back to the vaccine, the booster shot will be available to over-18s, who have waited at least six following their second dose.
Covid-19 Response Minister Chris Hipkins said the priority is ensuring healthcare and border workers, as well as the elderly, get their third doses when they become eligible.
Currently, there are 144,000 people in New Zealand who received their second dose at least six months ago. By the end of the year, that number will have risen to 455,847.
Hipkins said people don't need to rush to get their booster shots, as "the science shows fully vaccinated people remain really well protected from infection, and from being seriously ill if they do get Covid-19".
However, the booster programme will reduce the risk of severe illness, reduce the burden on hospitals and other healthcare providers, and protect those at high occupational risk of exposure.
Eligible people who don't get their third dose won't be barred from going to events, bars, restaurants, hairdressers, etc, once vaccine certificates start being used - for now at least.
The Pfizer vaccine will be also used for boosters, regardless of which vaccine was used for earlier doses and whether people received these doses in New Zealand or abroad. It's the same Pfizer vaccine used for the first two doses.
People can start booking their third doses from November 26 via the Book my Vaccine website.
Here are the latest figures from the Ministry of Health:

Traffic light system