Public Policy
/
opinion
Economist Brian Easton says journalist Graham Adams has raised an important issue of the Māori caucus and policy in the current government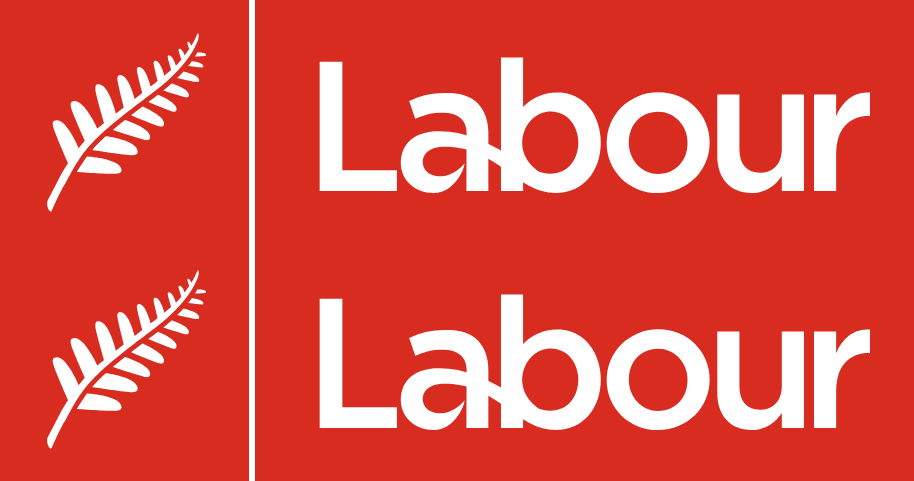 This is a re-post of an article originally published on pundit.co.nz. It is here with permission.
---
Journalist Graham Adams recently drew parallels between David Lange in the Fourth Labour Government and Jacinda Ardern in the Sixth, arguing that just as Lange was a hostage to the Rogernomes in his cabinet, Ardern is a hostage to the Māori in her caucus.
The parallel Adams is making is not as strong as he suggests but he is raising an important issue of the Māori caucus and policy in the current government.
Genuine Rogernomes were never a significant group in the 1984-1990 caucus. Rather, three of them (Roger Douglas, Richard Prebble and David Caygill) commanded the key Treasury portfolio which they used ruthlessly to implement their vision (backed by a totally committed Treasury). The majority in caucus had no alternative and the Rogernomes made sure that what little opposition there was, was gunned down. (After all as in the Stalinist tradition, if the Rogernomes were right, anyone who disagreed with them deserved to be executed.)
They outmanouevred David Lange, described by Adams as 'one of the most tragic figures of our modern political history'. Despite his political gifts in public communication and having his heart in the right place (i.e. on the left side of his chest), he lacked the infighting skills necessary to deal with the Rogernomes. This is well illustrated by Jim Bolger who, while initially blind-sided by Ruth Richardson and Jenny Shipley, hauled them back. Bolger had the political savvy – his political background was Federated Farmers – and he also had better connections especially with Bill Birch. Lange had neither, so he had a limited ability to build up an alternative coalition in the way that Bolger did.
Today's Māori caucus are different from the Rogernomes. There are more of them – fifteen with Kelvin Davis, Nania Mahuta, Peeni Henare, Willie Jackson, and Kiri Allan in cabinet – proportionally more than in the population. What I don't know is how cohesive they are, for while they may express common pieties, they may not have a commonality when it comes to the policy or political crunch; Māori can express very diverse views among themselves. Adams identifies two key promoters of a Māori vision: Jackson and Mahuta. Neither is near the Treasury portfolios, although there is a view that the Treasury is less powerful than it was thirty years ago. (Their current minister is one of the most powerful in Cabinet.)
While Ardern has Lange's communication skills, she is less isolated. Her strong connection with Grant Robertson is reminiscent of the Bolger-Birch one or Helen Clark and Michael Cullen. Add Chris Hipkins and there is a very powerful troika, although it has been preoccupied by the Covid Crisis.
Most members of the Labour Party have an inherent affinity with Māori, reflecting their commitment to the least well-off. One can celebrate the – often over-hyped – special spending on Māori trying to deal with past failures.
But it is too easy to lump non-Māori politicians in with the Māori caucus – as Adams does – when they are supporting Māori more generally. I have no doubt that Treaty Negotiations Minister Andrew Little is committed to settling past grievances just as his Labour and National  predecessors were, but that does not align him with any Māori caucus vision.
Little's handling of the health portfolio may seem odd. The proposed health sector restructuring aims to further centralise the system, but the separate Māori Health Authority is a decentralisation with no comparable institutional arrangements for anyone else (which is likely to cause considerable problems). Presumably, Little is responding to a 2019 Waitangi Tribunal report, Hauora (Health), which pointed out that the health system has not been successful with Māori health delivery. But one might argue this is also true for Pasifika health and that we have not always been up to the mark over women's health either. These are largely issues related to the provision of primary care and we can do better. Nobody in an operating theatre asks whether their surgeon is Māori or not; all we care is that they are a bloody good one. There have been exaggerated claims for what the Māori Health Authority will deliver. We shall see.
Adam focusses on the three-waters restructuring; that it is proposed that at the top of the various new agencies, half the positions will be appointed by local iwi. Again it seems likely that a Waitangi Tribunal report – the 2019 one on the national freshwater and geothermal resources – is influencing the thinking.
Personally, I have no trouble accepting that water is a taonga under the second article of Te Tiriti. However, the restructuring is not about water but about the infrastructure to deliver it. It does not automatically follow that property rights to water gives rights to its infrastructure. One would think it absurd that because the land was improperly transferred the buildings or the forests on it are somehow 'owned' by Māori. In contrast there is a realistic case that iwi are entitled to some share of the property rights in water resource consents in their locality. Basically the three-waters restructuring is very confused; this is but part of the muddle.
Adam's biggest concern is with a 2019 report He Puapua, prepared by a group of technical advisers, which advocated a shared authority and jurisdictional arrangements for Māori. The government was reluctant to release its findings 'because of a concern that it would be misconstrued as government policy'.
The report's analysis is muddled because it does not address the fiscal issues, which are clearly identified in Article One of Te Tiriti as a government responsibility. My view of a constitution is that when there is no issue involving military power – as in Mao's 'political power grows out of the barrel of a gun' – the foundation comes from the taxing and spending powers.
Nor does the report consider the fraught question of what exactly is a 'Māori'. At one stage the Minister of Māori Affairs seemed to suggest that anyone with a Māori ancestor was Māori. That is a genetic/racial definition. My view is that it should be a matter of self-identification, but that fluidity makes a self-determination policy very difficult. It is easy to be pious about self-determination – He Puapua does that well – but what does it mean in practice?
Whatever its strength and weaknesses, He Puapua is not government policy. That would require it, or the practical content of its recommendations, to be adopted by Cabinet. Typically that involves consultation with the government departments which were not involved in the drawing up the report. Very often there would also be a wider public consultation before Cabinet considered it.
What Adams may be concerned with is the Rogernomics propensity to have almost secret reports, with a strong ideological flavour, suddenly rammed through Cabinet and Parliament without effective consultation. There is no reason to expect the Ardern-Robertson Government to parallel the Rogernomic blitzkriegs.
---
Brian Easton, an independent scholar, is an economist, social statistician, public policy analyst and historian. He was the Listener economic columnist from 1978 to 2014. This is a re-post of an article originally published on pundit.co.nz. It is here with permission.