Public Policy
/
opinion
Tim Hazledine's review of The Dawn of Everything: A New History of Humanity, by David Graeber and David Wengrow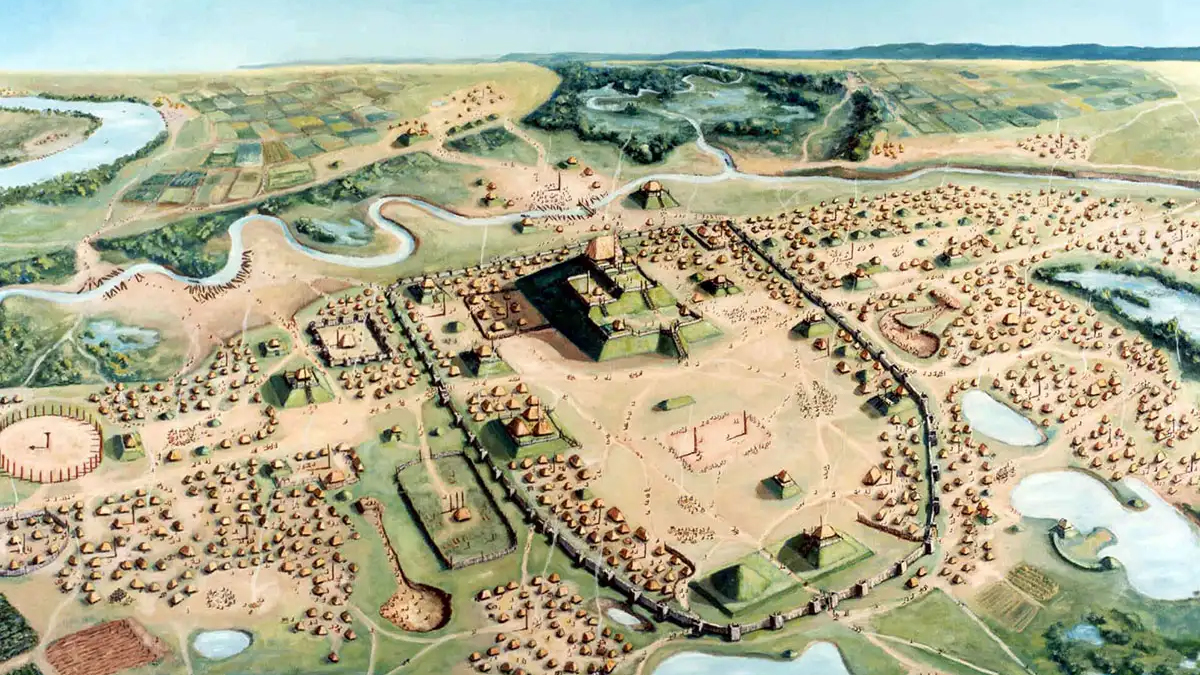 By Tim Hazledine*
Since its publication in October 2021 this big book has quickly become something of a sensation: New York Times bestseller; reviewed in all the right places; meeting in general with a critical response generally supportive of the huge claims made by its title and subtitle. The furore has perhaps been stoked by the sad death of David Graeber, felled by necrotising pancreatitis in September 2020, while on vacation in Venice celebrating the submission of the final text to the publisher, after ten years of joint research and drafting with David Wengrow.
The testimonial blurbs on the back cover of my edition – all from people whose names respond instantly to a Google search, even if you didn't know them already – include: 'groundbreaking', 'radical revision of everything'; 'an iconoclastic intellectual feast'; 'miraculously reveals the future as open-ended'; 'the most profound and exciting book I've read in thirty years'.
I decided to test out this last one. Just what books had Robin D.G. Kelley, whom I didn't know, been reading over the past three decades? If they were a Mills & Boon specialist, for example, then perhaps we shouldn't be so impressed. But Kelley turns out to be a distinguished professor of History at the University of California at Los Angeles, with many notable books of his own -- including a biography of the great musician Thelonius Monk -- that must surely have required extensive and serious reading on his part.
So, read on, which I did – not just the book itself, but also all the reviews I could find. I wouldn't normally do this  -- at least not if the book were in my own field, economics – but these authors are, respectively Anthropologist and Archaeologist  (A&A), and I thought I could justify seeking some help.  Interestingly, perhaps, all the reviews I have found are also by non-A&As.  Perhaps the more relaxed time cycle of scholarly journals - usually no more frequent than quarterly – has hitherto not yet brought us the considered responses of the authors' academic peers.  We shall see.
Also interesting, to me anyway, is that now, having read all of the book at least once, I see as its huge failing the lack of any attempt at all by these two A&A authors to ground their claims that we (in the 21st century) are seriously 'stuck' – as they put it -- in an adequate economic and social analysis of what we actually are stuck in.
But let's focus first on their big idea. They are visiting and revisiting new and old archaeological and ethnographic evidence to undermine what, they say, has become a standard story in history and pre-history, as synthesized in the 1930s by the Australian V. Gordon Childs:
After a Paleolithic era of hunting [birds, beasts, fishes] and gathering [mainly berries and nuts] in small bands, a Neolithic revolution saw the rise of agriculture (mainly harvesting cereals and herding ruminants), a soaring population, sedentism, and finally the "urban revolution", distinguished by large, dense settlements [ie, cities], administrative complexity, public works, hierarchy, systems of writing, and [what we now call] states.
An important concurrent theme of this narrative is that the early bands were quite egalitarian in sharing the fruits of their hunting and gathering, but that inequality inexorably resulted from the property rights attached to agricultural land ownership, and from positions in the hierarchical systems of management and governance.
Well, it does seem to be correct that this model of linear, uniform, progressively more complex and unequal social development has become the standard theory.  It appears, for example, in the story told by Oded Galor, in the book The Journey of Humanity that I reviewed for this publication in March, and the reviewers of the new book seem to accept it as being such.
So is it true?  From hundreds of fascinating clues and fragments and tales from the diggings and the oral histories and, where it exists, the written record, Graeber and Wengrow assail the conventional wisdom with blasts of counter examples:
A mode of production… doesn't come with a predetermined politics. Societies of hunter-gatherers could be miserably hierarchical; some indigenous American groups, fattened on foraging and fishing, had vainglorious aristocrats, patronage relationships, and slavery. Agricultural communities could be marvellously democratic. Societies could have big public works without farming. And cities… could function perfectly well without bosses and administrators.
The two passages I have (with editing) quoted above are in fact not from the book, but from the most substantial of the reviews, by the superstar New York University philosopher and cultural theorist Kwame Anthony Appiah, writing in the New York Review of Books, issue of December 16, 2021.
The NYR is the Big Beast of upper middlebrow Letters – at least, apart from interest.co.nz.  I remember how pleased -- even, vicariously proud – I was when the lead article of the January 30, 1992 NYR was a highly favourable review by Robert M. Adams of the New Zealander Brian Boyd's massive two volume literary biography of Vladimir Nabokov. I was then a few months away from leaving Vancouver and the University of British Columbia to take up a professorship at the University of Auckland, where I would be a colleague of the now-famous public intellectual Boyd. (I was a bit surprised to learn that he was only a senior lecturer at Auckland, but that's another story.)
OK: having given what I think is a nice account of orthodoxy and of the book's critique of it, Appiah then settles in to take pot-shots, cunningly using 'armchair archaeology' to generate ammunition. This involves digging not into the sands, but into the sources, as documented in the 85 pages of endnotes, and then checking for 'discordance between what the book says and what its sources say'.
He finds plenty of such.  The Trypillia Megasites of Ukraine (4100-3300 BC) yield what Graeber and Wengrow consider to be evidence of a settlement with a population of around 10,000:
"Why would we hesitate to dignify such a place with the name of 'city'?" they ask. Because they see no evidence of centralised administration, they declare it to be "proof that highly egalitarian organization has been possible on an urban scale."
Well, Appiah could counter that even the 10,000 inhabitants of the settlement of Te Puke, in the Bay of Plenty, New Zealand, would hesitate to dignify their lovely abode with the name of city. But instead, he reaches from his armchair for the source of Graeber and Wengrow's numbers, which turns out to be the archaeologist John Chapman, who turns out to believe that all those houses they are counting on for their 'city' most likely were not occupied at the same time!  Touché!
There is quite a lot of this sort of thing, and it is not at all surprising that David Wengrow was moved to respond to Appiah.  This follows a New York Review tradition. Publishers love their books getting reviewed in the Review: even a bad notice is good for sales. Authors, however, sensitive souls, tend to find anything short of a peon of unqualified praise deeply upsetting. Why have the Editor's entrusted their masterpiece to the untender attentions of someone obtuse / prejudiced / superficial / unscholarly / flippant / all-of-the-above?
So, the last page or page and a half of the NYR is given over to an exchange of letters: first the enraged author, but then the reviewer again with right of reply. There is only room for one, or sometimes two exchanges of this sort, but it is hardly surprising that The Dawn of Everything made the cut, and in the next issue, for January 13, 2022.
Reading this, I realised I was rather in the position of General / President Dwight Eisenhower, of whom it was said -- perhaps unfairly – that his view on any issue was always that of the last person who had spoken to him. I had thought Kwame Anthony Appiah had made excellent points. But then David Wengrew made excellent points in rejoinder. Then Appiah came back with another barrage, unabashed.
So then I thought it was time I stopped trawling the reviews -- which also included good pieces by Gideon Lewis-Kraus in The New Yorker (November 8, 2021), and William Deresiewicz in The Atlantic (October 19, 2021) – and staked out my own position.  Even if some of Graeber and Wengrow's examples are vulnerable to armchair archaeology assault, there are so many of them that the overall picture of diversity surely must survive.  If there is a particular model of small-scale political or social organisation that you like (or dislike), then Graeber and Wengrow can show you it in pre-history or early history: surviving – often flourishing – for long periods of time, somewhere in the ancient world.
Really the title of this book, 'The Dawn of Everything' (vapid, when you think about it), would better be: 'The Dawn of Anything' – anything you now want. And indeed this is how it has been taken, by many reviewers and by Pankaj Mishra, a noted Indian essayist and novelist, with his back-cover testimonial that the book 'reveals, miraculously, the future as open-ended'.
But this is where the book, as a cohesive narrative, simply disappears. Its frequent plaints, 'How did we get stuck?' are never supported by even a sketchy outline of what we actually are stuck with. The extraordinary past two hundred and fifty years of economic and social progress – since Adam Smith discovered the enduring secret of prosperity – go virtually un-noted.
An anthropologist from Mars would be bemused. Why do these clever earthlings spend their time seeking from shards of bone and pottery insights into past civilisations – insights which we  Martians with our modern time recovery app could reveal to them in an instant – and have nothing to say about the lives they live now? Does perhaps this ogre called 'bureaucracy', lurking in the background of their accounts, forbid any discussion of current issues and problems?
No it doesn't, of course, and we know from David Graeber's previous book – Bullshit Jobs: a Theory (Penguin, 2018) -- that this 'anarchist activist' did indeed have a horror of bureaucracy and the workplace idiocies that it generates.  As it happens, I also have a horror of bureaucracy, which with its creeping managerialism has done serious damage to my own workplace, the university campus.  But we need a lot more than this to justify calling a book a 'new history of humanity'.
Graeber and Wengrow seem to reveal an inkling of the emptiness of their account of modern life when they write, rather wanly (p522; compressed):
What does one even call a 'city lacking top-down [ie, bureaucratic] structures of governance'? Dare one call it a 'democracy'? A 'republic'? 'egalitarian'? 
Well, I say: Just call it 'Auckland'. Ours is a small-large city of one and a half million people – that is, two orders of magnitude larger than any settlement of the ancient world.  At the top of its hierarchy is an elected mayor who has no control even of his lightly-elected rabble of councillors.  Neither mayor or council have any operational control over supposed 'council-owned' assets, these being all run as independent fiefdoms, sometimes with spectacularly poor results (the waterworks, the port). And citizens grumble about 'faceless bureaucrats' handling urban policy, but I'd say these would better be dubbed as Mad Scientists, running amok with their latest theory, which in the case of urban transport is currently a savage crusade against our most cherished and useful possession – the private motor vehicle – even though trends in electrification and information technology mean that the environmental and logistical difficulties of private vehicles are steadily attenuating.
Golly! What a shambles! How do we survive? But we do better than survive in our city:  we thrive. We prosper and have fun.  Auckland was a good city when I moved here thirty years ago. It is even better now. So too even better now are the other big cities I happen to know and love: London, New York, Vancouver, and Melbourne. They are more diverse, more sophisticated, more exciting, smarter, and even cleaner than they used to be. Clearly, they do not depend for success on bureaucracy, but to look for some other ideal type of governance, such as 'democracy', doesn't cut it, either.
So how do modern cities work so well?  A large city is, necessarily, a community of strangers, as is society at large. How can we escape from the Hobbesian hell of strangers assaulting each other in lives 'nasty, brutish and short'?
It was the great Scottish moral philosopher Adam Smith who figured it all out, in his Inquiry into the Nature and Causes of the Wealth of Nations (1776). As is well-known, Smith correctly identified the division of labour into productive specialisms as essential for general prosperity. Of course, he didn't invent the division of labour, for which there is plenty of evidence in the pre-history sites. He didn't even invent his famous account of the eighteen steps in the production of pins -- lifting this unacknowledged from the Encyclopedie (1755) of the French philosopher Diderot.
But Smith was the first to look at the division of labour from the perspective, not of a production engineer, but as a social scientist, worried about the difficulties of getting all those specialists to pull together:
In civilised society [man] stands at all times in need of the co-operation and assistance of great multitudes, while his whole life is scarce sufficient to gain the friendship of a few persons.
Basically, people had to learn how to trust, and be trustworthy of, strangers, and Smith just rolled up his sleeves and taught his fellow Scots and English how to do it, setting down the precepts of bourgeois behaviour: forbearance, dependability, willingness to accept loss, and so on. We are still bound by these rules; by what could be called the 'invisible hand-shake' binding our horizontal linkages to each other; these being a world away from the vertical ties imposed by bureaucracy.
In modern times it is indeed the large city which is the engine of prosperity, and our prophet here is the great urban economist Jane Jacobs, whose classic The Death and Life of Great American Cities (1961) still has much to teach us.
Things can go wrong as well as right in cities and society at large. Poverty, and the widening of the income distribution since the neoliberal take-overs of the 1980s are surely worth worrying about.
But it remains to be seen whether David Graeber and David Wengrow's fascinating insights into the various and varying existences of people in very small scale societies a very long time ago can substitute for hard thinking about the options now for humanity in the twenty first century.
---
Tim Hazledine is Emeritus Professor of Economics at the University of Auckland.