Public Policy
/
analysis
Petrol taxes tell a clear story about immediate changes in the use of cars, depriving tax collectors of billions. On the other side, billions will be needed to ramp up electricity capacity for a huge new fleet of electric vehicles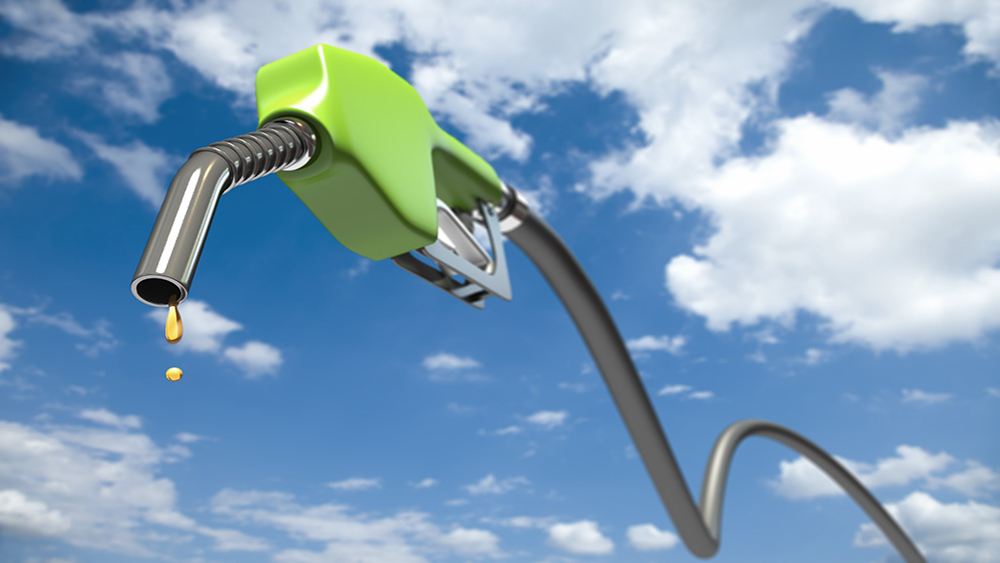 There are some dramatic shifts in the tax collected from motorists that are likely to have a significant impact on the Crown Accounts.
The Crown Accounts have only been published through to April 2022. (The May Crown Accounts are not due to be released until July 5, 2022.)
But what has been released reveals huge movements recently, as petrol taxes and Road User Charges have collapsed to levels not seen for more than ten years.


The chance that the exemption EV's (electric vehicles) get from Road User Charges will be extended seem low - unless the Government is willing to take an increasing hit to this funding.
Petroleum Excise Tax ran at almost $1.7 bln in the fiscal year to June 2019. It plateaued in the 2020 year, and rose to $2.1 bln in 2021 after excise tax rates were hiked. But this year it might struggle to reach $1.6 bln, miles below what was budgeted ($2.4 bln).
In fact, the amounts collected in April were the lowest we have seen since we started analysing this data in 2008.
Road User Charges collected reveal a very similar story of sharply falling revenues for the Crown.
And all this is happening while new car sales have risen to record high levels.
Some of this is happening because modern ICE (internal combustion engine) vehicles are significantly more fuel efficient. But vehicle manufacturers have also almost universally decided they will transition to EVs relatively quickly from here on and end ICE motive power options.
Any material shift from petrol car use to EVs hurts the Petroleum Excise Tax collected, not made up in the RUC collections because of the exemption that currently runs until 2024. And the irony is that EV users need roads, and choose personal transport over public transport.
Electric vehicle use is relatively small still, but as the recent monthly new car data shows, it is growing quickly. By 2024 when the RUC exemption runs out it will have grown to be a significant portion of our car fleet. These owners will be unhappy if the tax benefit isn't renewed, and it will make the Government look cynical if on one hand it says it wants car owners to transition while on the other hand slugs them with 'new taxes'.
And as Auckland Transport passenger data shows (to May 2022), public transport use isn't really recovering, and isn't an alternative option for most. WFH and the general inconvenience caused because scheduled services don't go where you need, hurts public transport use. We don't have point-to-point data from the competitive Uber services, but that is likely growing - revealing that passengers actually value the time-not-wasted in point-to-point travel when they need it.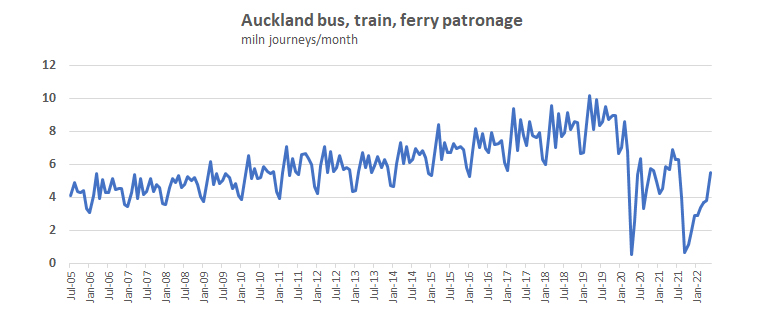 Billions are being spent in engineering marvels to encourage passenger use just when riders lives have been upended and the traditional routine journey to a 9-5 drudge job in the City center no longer seems appealing. Employers have decamped to the suburbs and fringe centers, where all this "investment" isn't focused.
Those billions currently being spent on pointless 'think big' public transport non-solutions should be refocused on the necessary capacity increases that will be required for the juice that electric vehicles will need. We are woefully unprepared for that additional demand. Yes, we are looking at it, but the investment is yet to be committed.