Public Policy
/
opinion
Chris Trotter says the scarcely believable tale of professional failure across New Zealand's education system is something we would not tolerate in any other sector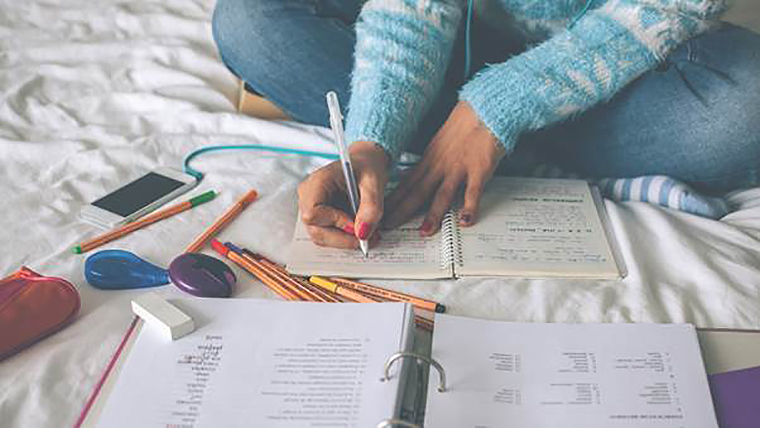 By Chris Trotter*
By 2024, this country's education system is supposed to be delivering competency in literacy and numeracy to all young New Zealanders. What used to be called the "Three Rs" – readin', 'ritin', 'rithmetic – should have been mastered by all but a handful of students heading into NCEA examinations. Ominously, our education system is far from achieving this most basic of objectives.
The Ministry of Education has been trialling the NCEA assessment tests that it plans to have in place by 2024. The first trial-run took place last year, the second in July of this year, and the results of both trial-runs are dire. Of the approximately 16,000 Year Ten students (14-15 year-olds) tested in July, only 34 percent achieved a "pass" in writing; 56 percent in maths; and 64 percent in reading. These results differ only marginally from those obtained in 2021.
That is to say, after ten years of schooling, only a third of young New Zealanders can write coherently; only half possess basic computational skills; and only two-thirds can cope adequately a level of written communication fundamental to success in adult life.
These numbers represent a scarcely believable tale of professional failure across New Zealand's education system. What it reveals is a society that is rapidly losing the ability (if it hasn't already lost it) to keep itself going – let alone improve itself – on the basis of its own human resources.
Try to imagine the response of New Zealand's principal export markets if tests revealed that no more than two-thirds of its livestock could be described as healthy. Or if, by other measures, that fraction of healthy animals fell to a half, and then to a third. People would demand to know how the Ministry of Primary Industries could possibly have missed such a catastrophic decline. They would demand to know what is was doing to lift the overall level of New Zealand's livestock health?
The livestock analogy is brutal, but a level of brutality is warranted here – if only to wake New Zealanders up to the perilous situation in which they now find themselves. For decades, we have been telling ourselves that the best way to make our country wealthier, fairer, and happier was by educating its young people to the highest possible international standard. We looked at countries with world-beating education systems – and test results – like Singapore and Finland, and assumed that theirs was the level of performance to which our own educational experts aspired.
Clearly, that was an unwarranted assumption. New Zealand's education system – once celebrated as one of the most successful in the world – is in free-fall. By all the recognised international comparators, we are failing – and failing fast. So bad have things become that it is increasingly difficult to find a sufficient number of willing and able participants to make our international test-results robust enough, statistically, to stand comparison. In a telling sign of the times, this dearth of suitable participants is being presented by some school principals as a signal that it is time for New Zealand to abandon international comparisons altogether.
Thankfully, at both the political and bureaucratic levels, New Zealand's perilous decline has been noted and remedial action demanded. By 2024, the slide must stop. No ifs, no buts, no maybes. The call has come very late, and, tragically, it is likely to be resisted.
---
Support us by going ad-free. Find out more.
---
Across academia, in the teacher unions, and increasingly at the chalk-face, the whole notion of education being a cosmopolitan enterprise, in which young New Zealanders must be able to participate (and compete) with confidence, is being rejected. In its place, "progressive" educators are erecting a system geared to rectifying the cultural and social inequities arising out of New Zealand's colonial past.
With increasing vehemence, international standards are rejected as "Eurocentric" – or even "white supremacist" – weapons for obliterating the unique insights of indigenous cultures. The bitter letter-to-the-Listener struggle over the merits of "Western Science" versus "Mātaurānga Māori", was but the tip of the ontological iceberg currently ripping a massive hole, albeit well below the waterline of public perception, in New Zealand's education system.
The extent to which this debate has progressed is revealed in the responses to the shocking performance revealed in the trial-run NCEA assessment tests. According to a post on the RNZ website, "independent evaluators" are concerned that: "New literacy and numeracy tests could lower NCEA achievement rates among Māori and Pacific students."
"They've gone back to the ark with these one-off tests which is just ridiculous", fumed Peter Brooks, Principal of Fryberg High School. "I don't know where this idea came from that you could test for literacy and numeracy on one day, online, just on computers. It's just fraught with problems. To me it's a giant leap backwards in terms of determining whether the kid's literate or numerate or not."
A report by Evaluation Associates Ltd identified "a risk fewer priority learners – which included many Māori and Pacific learners, those from low socio-economic backgrounds, and students with special education needs – would achieve an NCEA qualification once the tests were introduced."
That a disproportionate number of Māori and Pasifika New Zealanders remain concentrated in the lowest socio-economic groups is one of the saddest constants of New Zealand sociology. Breaking the dismal cycle of low incomes, low expectations, low educational attainment, has eluded successive governments operating in the neoliberal era. Convincing Treasury, the business community, and the broader electorate, to endorse the level of spending required to transform the education sector into a credible vector of Māori and Pasifika escape from structural disadvantage, is a goal our politicians have yet to set themselves – let alone achieve.
In part, this failure is explained by the unwillingness of the more privileged sectors of our society to state with brutal clarity that breaking free of the dismal cycle of "lows" will only ever be achieved by aiming and scoring "high". Parents must be told that there will be no special pleading; no softening of standards; no blaming of history. Their children must pass the tests, and they must help them pass the tests. The New Zealand state can build schools, and it can train teachers, but it cannot instil a determination in young Māori and Pasifika to be educated to the fullest extent of their powers.
It must also be made brutally clear that if young New Zealanders – preponderantly Māori and Pasifika – do not acquire the skills needed to run their own country, then their own country will be run by those who do have the skills. Increasingly, these managers and professionals will not even be Pakeha, but people from far-off places, with little or no empathy for the indigenous culture of Aotearoa.
The best way Pakeha New Zealanders can undo the damage of colonisation is to offer Māori an education system equal to both the expectations of the rest of the world, and to the promises contained in te Tiriti o Waitangi. The best way for Māori to achieve tino rangatiratanga is to take that offer – and ace the tests.
---
*Chris Trotter has been writing and commenting professionally about New Zealand politics for more than 30 years. He writes a weekly column for interest.co.nz. His work may also be found at http://bowalleyroad.blogspot.com.