Three economists think National's foreign buyers tax could come up $500 million short each year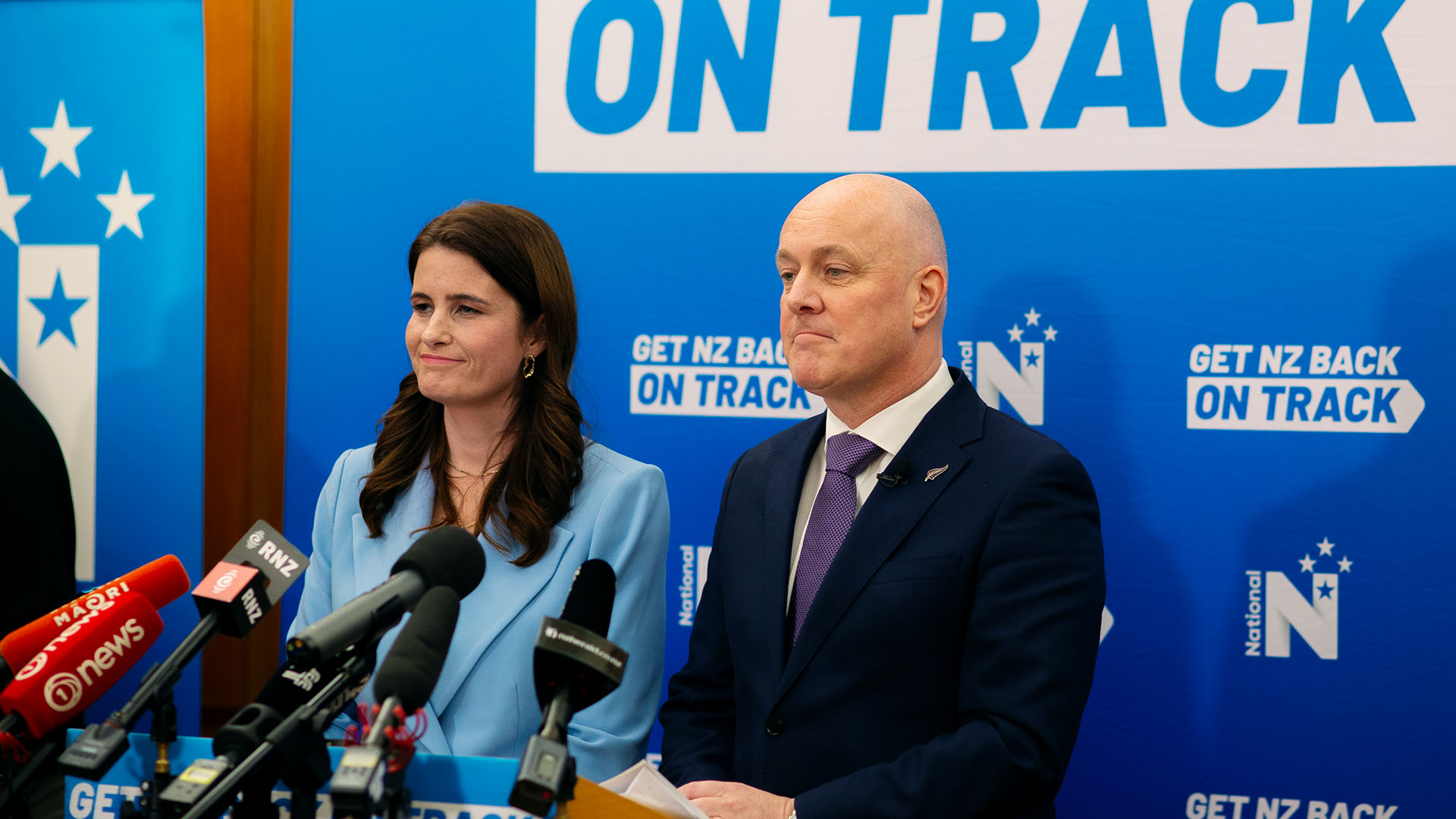 National's Nicola Willis promised the party's tax plan would not require "a single dollar of borrowing", but a report by three economists suggests it might be half a billion dollars short.
The opposition party's Back Pocket Boost policy would cut annual taxes by about $3.7 billion, funded by roughly $2.1 billion in cost savings and $1.6 billion in new taxes. 
Approximately $740 million of that new tax money was supposed to come from a 15% tax on foreign buyers of New Zealand homes worth over $2 million. 
However, three economists have written a report suggesting it might only raise a third of that number, leaving the plan with a $500 million funding gap each year.
The review was written by Nick Goodall, the head of research at property data firm CoreLogic; Michael Reddell, a former Treasury and Reserve Bank economist who writes a fiscally-conservative blog; and Sam Warburton; an economist who helped debunk a fiscal hole allegation in 2017.
The trio attempted to replicate the methodology used by National to come up with the $740 million estimate. 
When they recalculated the numbers as described in the policy document, they found it would raise just $224.5 million from about 600 sales each year. 
Limited data
However, this methodology missed "obvious features" such as growth in the number and prices of houses being sold, as well as some nationalities being excluded from the tax. 
These additions boosted the estimated annual revenue to $286.8m each year, from a little over 700 transactions. Still well short of National's numbers. 
However, the authors still felt this could be an overestimate, as the best foreign buyer data was only collected for two years, in 2017 and 2018. 
In 2018, the numbers of buyers appears to have been boosted as overseas investors rushed to get into the market before the Labour-led government's ban was introduced. This means instead of 4000 annual buyers, there would be more like 3100 in a normal year. 
Once this adjustment was made, the authors' third model suggested the tax would bring in about $212 million each year, or 71% less than National had estimated. 
"Overall, we consider Model 3 to likely be the best, with Model 2 providing estimates of the likely maximum amount of revenue," they wrote in the report. 
"We estimate that there would be about 520 sales per year, compared to National's 1,700 sales per year. The 520 is made up of 380 sales of houses above $2 million and 140 sales of buyers over-paying to $2 million for properties that would have sold for less".
This may not be what happens in the first year that the ban was lifted, because there could be a significant amount of pent-up demand for New Zealand property ready to be released. 
"However, even if one assumes twice the normal level of sales in the first year of the new policy it doesn't change the key conclusion here: there is a big shortfall and it will be there year in, year out". 
Opinions may differ
National's Nicola Willis said it wasn't surprising to have different economists disagreeing about the estimates and she was confident in the numbers reviewed by Castalia Advisors. 
"Our figures are conservative and assume that sales captured by the tax will be significantly less than half the number of sales to foreigners before the ban came into place".
In a statement, Castalia said Goodall, Reddell, and Warburton's critique seemed to assume that lifting the ban would lead to "a negligible number" of transactions. 
"In our view, this requires a belief that foreign buyers have been deterred from the New Zealand market by factors other than the ban," it said in a statement. 
Castalia said it still thought National's estimate was more likely to be accurate. 
The model used was based on NZ's experience before the ban, and included estimating some reduction in purchases due to the new tax. 
"We believe the forecast number of sales to foreign buyers in National's tax plan is reasonable and supports the overall revenue forecast in the plan". 
Goodall, Reddell, and Warburton's critique appeared to be based on the view that NZ real estate had permanently lost its position as a destination for investment capital, it said. 
Eric Crampton, an economist at the New Zealand Initiative, said it was hard to adjudicate between the rival estimates without getting to see Castalia's model, but looked like a "case worth answering". 
National should've relied more on spending cuts to fund its tax plan, rather than getting "embroiled in disputes" about a tax that "never made much sense in the first place".
He said bringing 2024 spending (as a percentage of GDP) back to what Labour had forecast it to be in Budget 2019 would free up over $12 billion for tax cuts.
Transparent policymaking
The report authors did not think Castalia's response was sufficient to refute their estimates, but acknowledged there was a high level of uncertainty in all the projections. 
Sam Warburton said the analysis was worthwhile because economists believed in transparency and should give all parties an equal level of scrutiny. 
For example, he said Te Pāti Māori's wealth tax numbers were completely unreliable, the Green Party's numbers were highly optimistic, and Labour's GST policy was very ineffective.
Reddell said this shortfall wasn't important macro-economically, meaning that it wouldn't have a material impact on the already significant government deficits.
However, he felt that it was a worthwhile test of the politicians' approach to policy-making and how transparent they were when responding to criticism. 
As an opposition party National doesn't have the same resources as the Government to form its policy, but Reddell said it was well-funded by donations which could be spent on analysis.