Former ASB deputy chairman and experienced company director Jon Hartley set to succeed Susan Macken as Kiwibank chairman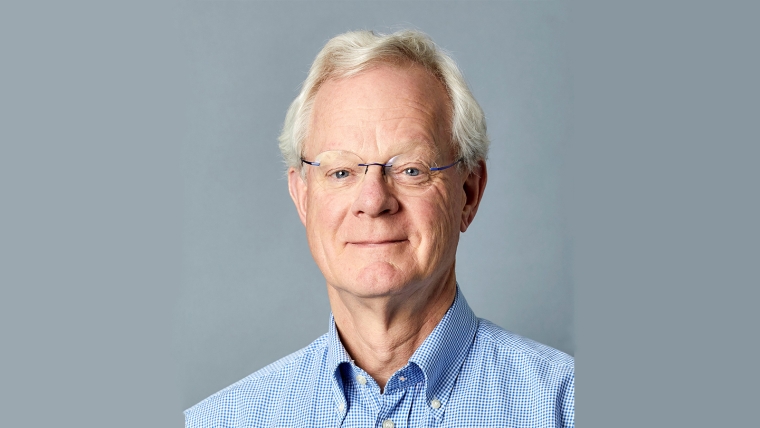 Jon Hartley, a former deputy chairman of ASB, is set to succeed Susan Macken as Kiwibank chairman from late November.
Kiwi Group Holdings Limited, Kiwibank's immediate parent company, says pending no objection from the Reserve Bank, Hartley will takeover from Macken on November 28.
In a statement Jackie Lloyd, who chairs Kiwi Group Holdings, says Hartley brings 44 years of experience in business and banking in New Zealand, Australia, the United Kingdom and Africa to the role.
"Jon has considerable governance and commercial expertise, including as Deputy Chair of ASB Bank, where he was on the Board for 12 years, and 17 years of international banking experience with VisionFund International – the microfinance subsidiary of World Vision International – where he has just retired as Chair," Lloyd says.

"The Board and management of Kiwibank will benefit greatly from Jon's experience, leadership and insights as it implements its strategy of ensuring more Kiwi families and businesses choose to partner with a New Zealand-owned bank."
English-born and Wellington-based Hartley is chairman of Timberlands, the manager of the Kaingaroa Estate and the Wellington City Mission and is deputy chairman of Chorus. He has also chaired SkyCity, been deputy chairman of ASB and Sovereign Assurance Company, director of Mighty River Power and Air New Zealand, a trustee of World Vision New Zealand, CEO of Brierley New Zealand and Solid Energy, and chief financial officer of Lend Lease in Australia. Hartley is a Fellow of the Institute of Chartered Accountants in England and Wales, an Associate of the Australian and New Zealand Institute and Fellow of the Australian Institute of Company Directors. Hartley is also ordained in the Anglican Church.
Macken, a company director and business consultant, was appointed to Kiwibank's board as an independent director for a three-year term in November 2016, becoming chairman in April 2017. Her resignation is effective from November 28.
"My focus was to ensure more New Zealanders – and New Zealand businesses – chose to bank with Kiwibank, and to put in place a business strategy that would meet the changing needs of Kiwis," Macken said in a statement. 
"I am proud of the significant progress the Board has made in delivering on those priorities and our appointment of Steve Jurkovich as Chief Executive in 2018. Kiwibank is investing in standalone branches, developing technological capabilities to meet the needs of customers, and focused on helping more families and businesses with their long-term financial wellbeing."
"It is pleasing to see our strategic and management changes being endorsed by the market, reflected in the bank's 'A/A-1' ratings being affirmed by S&P. Their positive outlook on Kiwibank's future aligns with our own, focusing on a clear and solid strategy, particularly around our technological capabilities," Macken added.
"With board appointments due to be confirmed in November, I reflected on the changing nature of the governance requirements as the bank evolves. I decided Kiwibank would best benefit from a chair with the specific skills to lead them in this new chapter, and informed shareholders and the Board last month I would not be seeking reappointment."
Kiwi Group Holdings is owned by the New Zealand Government through New Zealand Post with a 53% shareholding, the New Zealand Superannuation Fund with 25% and the Accident Compensation Corporation with 22%. The Super Fund and ACC bought their stakes from NZ Post in 2016.