NZ Super Fund, ACC to pay a little less, take slightly more of Kiwibank than initially proposed in deal that gives the Government a dividend of about $200mln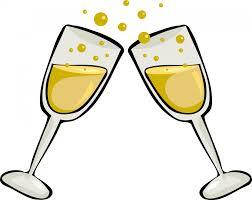 The deal that sees the New Zealand Superannuation Fund and Accident Compensation Corporation buy into Kiwibank has finally been completed with the two taking a slightly larger combined stake than originally proposed at a lower price.
Kiwibank's parent New Zealand Post says the deal, through which the NZ Super Fund and ACC buy into Kiwibank's holding company, Kiwi Group Holdings Limited (KGHL), has been successfully completed.
"The NZ Super Fund has invested $263 million for a 25% stake in KGHL, and ACC has invested $231 million for a 22% stake - with the $494 million deal based on the investors valuing KGHL at $1.050 billion," NZ Post, which retains 53%, says.
"New Zealand Post will reinvest $90 million of its proceeds back into the bank, pre-empting future capital requirements and underpinning its platform for future growth. New Zealand Post provides a standing guarantee of certain payment obligations of Kiwibank (e.g. deposits). New Zealand Post has given notice that it will terminate the guarantee with effect from 28 February 2017. This termination will not affect any payment obligations of Kiwibank that were already guaranteed at the time the guarantee is terminated."
"The special dividend to the Crown will be formally determined by the NZ Post Board and is expected to be in the region of $200 million," says NZ Post.
The balance of the sales proceeds, after the Government's dividend and $90 million for Kiwibank, will be used by NZ Post to reduce debt.
Finance Minister Bill English has said the NZ Post guarantee of Kiwibank will be replaced by a direct Government capital facility to protect the bank in the event of any stress. However, credit rating agency Moody's says it expects to conclude a review of Kiwibank's ratings once the guarantee has been withdrawn, and will likely downgrade Kiwibank's long-term issuer and deposit ratings to A1 from Aa3. See credit ratings explained here.
Capital boost
The $90 million invested into Kiwibank will bolster the bank's capital ratios, the NZ Super Fund and ACC said, helping make them comparable with other major NZ banks and supporting the further growth of the bank. As of June 30 Kiwibank had a common equity tier one capital ratio, as a percentage of risk weighted assets, of 9.1%. The big four banks ranged from 10% at ASB to 11.2% at Westpac. The Reserve Bank mandated minimum is 7%.
When the deal was announced in April the plan was for the NZ Super Fund to buy 25% of Kiwibank and ACC 20% for a combined $495 million. The deal was also supposed to be concluded by June 30. So ultimately ACC's taking 2% more of Kiwibank than initially proposed, and the Super Fund and ACC combined, are paying $1 million less for a bigger stake than originally proposed.
The NZ Super Fund and ACC said the price reduced because of the weaker second half-year financial performance of Kiwibank. This saw the bank post a $3 million, or 2.4%, drop in annual net profit after tax to $124 million.
Shareholders must have a stake of at least 20% in Kiwibank to have the right to appoint a director. ACC took a 22% stake because if it didn't participate in any future Kiwibank capital raise it would lose this right, so has thus built in a buffer. And they said the deal took longer to complete than planned because the original timetable was too ambitious, given the number of parties involved and the size and complexity of the transaction.
'We believe Kiwibank will make an important contribution to portfolio returns'
NZ Super Fund CEO Adrian Orr said: "Investment opportunities of this size and potential are rare in New Zealand. As a New Zealand investor with a long-term view, strong financial expertise and available capital, the NZ Super Fund is in an excellent position to help Kiwibank achieve its long-term promise."
"We believe Kiwibank will make an important contribution to portfolio returns over the long term and take pleasure in adding another major New Zealand investment to the Fund," Orr added.
ACC chairwoman Paula Rebstock said: "ACC invests to ensure Kiwis pay less in levies for accident cover. We therefore welcome the opportunity to invest in Kiwibank which has a strong growth potential that will contribute to the on-going financial sustainability of the ACC Scheme." 
"We look forward to working closely with NZ Post and the NZ Super Fund to put Kiwibank on a strong footing for future expansion providing enhanced offerings to customers and businesses." 
Kiwibank chairman Rob Morrison said the new shareholders represent "a great vote of confidence in the overall strategy for the bank and in management and staff."
 "We now look forward to working with the new owners to ensure the bank continues to grow and maintain its strong financial performance," said Morrison.
Announcements by NZ Super Fund and ACC on appointments to Kiwibank's board are to follow, pending Reserve Bank approval. 
English, McClay welcome deal
English and State Owned Enterprises Minister Todd McClay said the deal keeps Kiwibank in public ownership and gives the bank access to additional sources of capital.
"It also returns a dividend of about $200 million to the Government which can be used for other high priorities," English and McClay said. "The deal recognises that the business operations of NZ Post and Kiwibank are at very different stages of development. "The transaction will result in a greater separation of NZ Post's and Kiwibank's operations and will allow the boards and management of both businesses to focus on their respective markets."
ACC and the NZ Super Fund can't sell their Kiwibank stakes to anyone other than existing shareholders for five years. After that, if they want to sell, the Government has the option to buy the shares back before they are offered to any third parties.