As the ANZ Group eyes splitting its bank and non-bank businesses into two, CEO Shayne Elliott, citing the example of Macquarie, sees no limit to the potential size of the non-bank group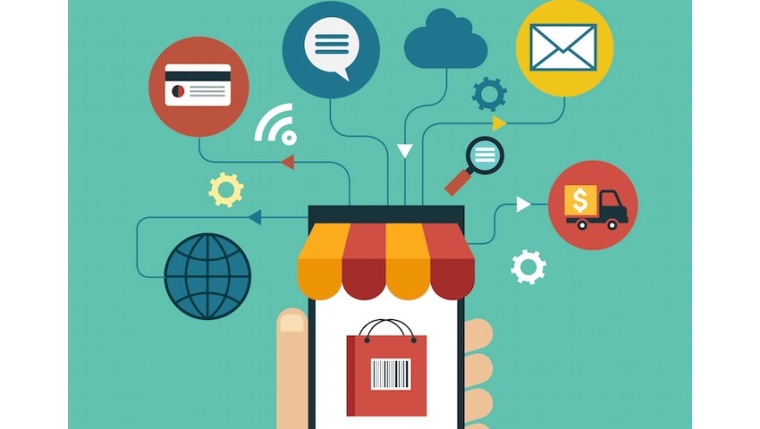 The ANZ Banking Group's move to separate non-bank business from its traditional banking operations could ultimately see its non-banking company include things other than its investments and innovations unit 1835i and be of substantial size, CEO Shayne Elliott says.
Australia's ANZ Group, parent of ANZ New Zealand, announced the plans, to establish distinct bank and non-bank subsidiaries under a share market listed parent holding company, on Wednesday. This came as the group posted interim financial results, including a $166 million, or 18%, rise in net profit after tax to a record $1.096 billion for ANZ NZ. 
Elliott says board approval has been granted for the bank to make formal applications for the restructure to regulators including the Australian Prudential Regulation Authority (APRA), Australia's Federal Treasurer and the Reserve Bank of New Zealand (RBNZ). Elliott says the new structure would offer the potential to run the bank well and grow outside of what's considered traditional banking.
The key business that ANZ initially wants to separate from its banking operations is 1835i, which is described as ANZ's external innovation and venture capital partner. Its investments, worth about A$450 million, include Auckland firm Aider International, which offers an AI-based digital business assistant to provide insights for small businesses.
1835i says it has two functions. Firstly, 1835i Ventures which invests with a focus on empowering small businesses and home owners and all things financial services. And secondly, 1835i Creation Lab which aims to create new businesses at the speed of a start-up, leveraging the ANZ platform.
Elliott suggests bank HQ could be included in non-bank business & be leased back
Elliott says other things could also be included in the non-bank company, potentially including ANZ's Melbourne headquarters.
"We own our own head office in Melbourne, it's worth a lot of money. It sits within the bank. We run a lot of services not directly related to the provision of banking. Can we take these people and assets and put them in the non-banking group to enable them to be more efficient? And then lease back, provide these services back to the banking group?" Elliott asks.
"Clearly there will be some cost advantages and capital advantages potentially in doing that. And that's the sort of optionality we want to investigate."
The cost of setting up the new structure will be in the tens of millions, but materially less than A$100 million, Elliott says, adding that he's very confident the investment "washes itself pretty quickly" - pays for itself - just on basic things ANZ can do.
"We think it's a low-cost option for the future," he says. "It's really about giving us the potential to run the bank well and grow outside of what we consider traditional banking today."
"We're not doing it with a transaction in mind. It's the flexibility we want to build."
Pointing to Macquarie example, Elliott sees no limit to size of non-bank group
Elliott says the idea first came up when he was Chief Financial Officer, the role Elliott held prior to succeeding Mike Smith as ANZ Group CEO at the start of 2016.
"We've discussed it for a long time and can see real benefits from it. The reason we're doing it now is we feel like we're in the position to be able to do it well," Elliott says.
He notes APRA will need to approve anything ANZ moves from its banking group to its non-banking group. Elliott says ultimately he anticipates the non-banking group could be big, so long as it's not perceived to impact on the viability and prudential soundness of the banking group, which he expects to be APRA's ultimate interest.
"You look at somebody like Macquarie or a Suncorp...In Macquarie's case the non-bank is much bigger than the bank so in theory there's no limit to it," Elliott says.
Little impact from a NZ perspective
ANZ NZ CEO Antonia Watson told interest.co.nz the restructure would have very little impact from a NZ perspective in the short to medium-term. ANZ will need to obtain RBNZ non-objection to changes in ownership structures. 
"It just helps to protect the regulators in some ways from some of the fintech and partnership investments, and let the banks be run as banks and the adjacent businesses be run in an unregulated structure. So it's not about avoiding regulation, it's about making sure we're fit for purpose, we can do things a bit more nimbly in that structure," Watson says.
"Longer-term as we get better at partnerships and ecosystems and build a platform around our home owners and our business owners, it just offers them potentially more than traditional banking services. Those sorts of things could absolutely roll out in New Zealand. It wouldn't affect the bank in New Zealand so much as our customer proposition, just having more to offer our customers in New Zealand," Watson says.
The bank looks for opportunities through 1835i it thinks will help its customer base, she says.
An RBNZ spokesman says the regulator has been informed of the ANZ Group restructuring plans.
"This will require approval by the RBNZ of a BS9 application [for consent to acquire or increase significant influence over a registered bank], which we expect to receive in due course... Any questions on the specific matter should be directed to ANZ Group or ANZ NZ," the RBNZ spokesman says.
Credit rating agency S&P Global Ratings says ANZ's proposal to establish a non-operating holding company shouldn't affect the ANZ group's overall business and financial profile.
"Consequently, our ratings [AA-/Stable/A-1+] on the banking group should remain unchanged under a revised group structure," S&P says.
Comprehensive consultation promised
The ANZ Group says its new proposed structure is consistent with how many other financial institutions are structured and will provide ANZ with greater flexibility and the potential to create additional value for shareholders over time. In preliminary discussions, APRA has advised it has no in-principle objection.
Should this proposed restructure proceed, a new share market listed parent holding company will be created with two wholly owned distinct subsidiary groups.
"These would include the Banking Group which would comprise the current Australia and New Zealand Banking Group Ltd and the majority of its present-day subsidiaries, and a Non-Banking Group, which would allow banking adjacent businesses to be developed or acquired to help bring the best new technology and non-bank services to our customers. The majority of ANZ's 1835i investments and similar holdings would move to the Non-Banking Group."
There would be no impact on customers from the new structure and no change to how the banking operations are regulated, ANZ says.
"As ANZ proceeds with a formal application, a comprehensive consultation programme with shareholders, employees and other stakeholders will be undertaken. The proposal is subject to final ANZ Board approval and regulatory approvals and will require approval by the Federal Court and ANZ shareholders," ANZ says.
*This article was first published in our email for paying subscribers early on Thursday morning. See here for more details and how to subscribe.