Record half-year profit for ANZ NZ as it grows its share of the home loan market. Aussie parent eyes group restructure
[updated]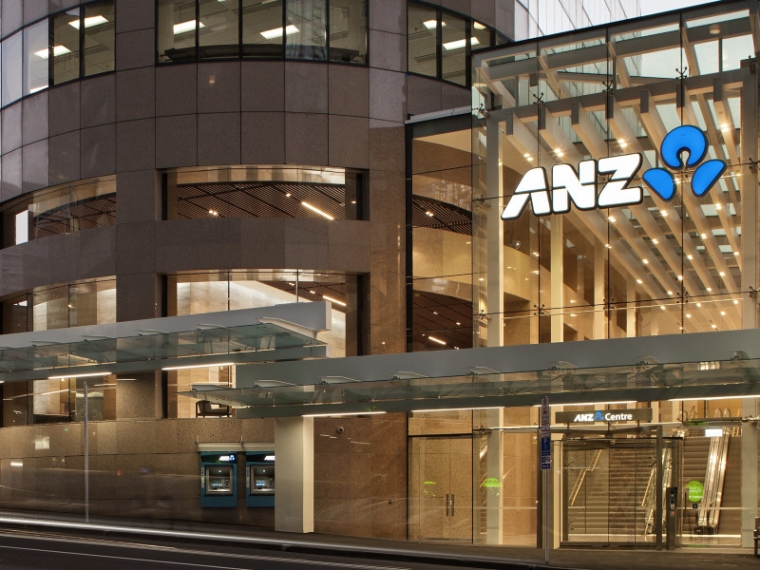 ANZ New Zealand's interim profit is up 18% to a fresh record high boosted by growth in the home loan market.
New Zealand's biggest bank posted a $166 million, or 18%, rise in net profit after tax to $1.096 billion for the six months to March. That's up from $930 million in the six months to March 31 last year. ANZ NZ's previous record half-year profit was $964 million in 2018.
Australian parent the ANZ Banking Group praised the performance of its Kiwi offshoot, and also unveiled restructure plans that could see the group split its banking activities into a separate company from its investments and innovations arm.
ANZ NZ says profit was boosted by growth in its share of the housing market, which increased 28 basis points to 30.66% from 30.38% between September and March. At March 31, ANZ NZ had $103.1 billion of home loans outstanding. That's up $7.7 billion year-on-year, and means 70% of ANZ NZ's total lending is housing lending, up from 69%.
"The business has successfully grown home loan market share and carefully navigated through significant regulatory change over the period. Spring and summer are the busiest times for the housing market, and while property values have fallen 4.1% since the November peak, they are still a good deal higher than they were a year ago," ANZ NZ CEO Antonia Watson says.
"ANZ data shows more than a third of customers are ahead on their home loan by six months or more."
ANZ NZ's profit was also boosted by a $128 million fair value gain on economic hedges versus a loss of $32 million in the March 2021 half. This includes economic hedges used to manage interest rate and foreign exchange risk.
Watson says with rising inflation and interest rates, plus increasing global uncertainty, ANZ NZ is starting to see New Zealanders tighten their belts with the current environment challenging for many small and medium sized businesses. Lending to business and institutional borrowers remained "muted" during the March half-year, increasing $900 million.
"Many of our business customers tell us that borrowing more money is often not the solution. While we do work with those seeking additional working capital support, many are using their existing cash resources or facilities," Watson says.
Both operating income and net interest income rose 6%, and operating expenses increased 8%, or by $60 million to $824 million. Half-year net interest income reached $1.761 billion, with operating income weighing in at $2.144 billion.
ANZ NZ attributed the increase in expenses to investments in regulatory compliance projects, and newly introduced compliance costs. These include implementing the Reserve Bank's outsourcing policy, and adapting to changes in the Credit Contracts and Consumer Finance Act.
Rather than credit impairments, ANZ NZ recorded a release of $20 million, down from a release of $70 million in the March half of its previous financial year.
The bank says customer deposits increased 3.4% to $107.710 billion, and net lending rose 3.8% to $139.443 billion over the half-year.
Meanwhile, the loss of ANZ's KiwiSaver default provider status saw the transfer of $513 million of KiwiSaver money to newly appointed default providers, leading the reduction of ANZ's KiwiSaver funds under management by $665 million to $18.5 billion. Overall funds under management dropped 4% to $37.4 billion. A distribution to 273,000 bondholders as part of the Bonus Bonds wind-up also contributed to the drop in funds under management.
Aussie bosses sing praises of their NZ business
Farhan Faruqui, Chief Financial Officer of the ANZ Banking Group, praised the performance of the group's NZ business.
"I think from a divisional standpoint, really pleased with the performance of our New Zealand division. It has gone from strength to strength and continues to grow and gain market share while maintaining both pricing capital and risk disciplines, which I think is really quite incredible," Faruqui says.
ANZ Group CEO Shayne Elliott was also effusive in his praise of ANZ NZ.
"New Zealand, terrific business. We're the largest bank in New Zealand, we've got a great franchise, number one in almost everything we do and that position strengthened over the period. And so again - good growth, good lending growth, good financial performance, well disciplined, risk disciplined. So insto [institutional] and New Zealand are in really good shape, And together, they're well over half of our capital as a bank," Elliott says.
ANZ Group's interim cash profit from continuing operations fell 3% to A$3.113 billion. Its return on equity dropped to 10% from 10.2%, with its dividend per share unchanged at A72 cents. The group's Common Equity Tier 1 capital ratio fell to 11.5% from 12.3%.
The ANZ Group said the net interest margin for its NZ unit rose one basis point to 2.33% for the half-year from 2.32% in the March half last year. The ANZ Group net interest margin was 1.58%, or 2.08% excluding its markets business.
ANZ Group eyes new structure
The ANZ Group says it plans to lodge a formal application with the Australian Prudential Regulation Authority (APRA), Australia's Federal Treasurer and other regulators to establish a non-operating holding company and create distinct banking and non-banking groups within the organisation.
"This is consistent with how many financial institutions are structured and will provide ANZ with greater flexibility and the potential to create additional value for shareholders over time. Following preliminary discussions, APRA has advised it has no in-principle objection to the proposed restructure. ANZ has also consulted other key Australian and New Zealand regulators and to date has not received and objections. Consultation and engagement remains ongoing," the ANZ Group says.
Should this proposed restructure proceed, a new share market listed parent holding company will be created with two wholly owned distinct subsidiary groups.
"These would include the Banking Group which would comprise the current Australia and New Zealand Banking Group Ltd and the majority of its present-day subsidiaries, and a 'Non-Banking Group', which would allow banking adjacent businesses to be developed or acquired to help bring the best new technology and non-bank services to our customers. The majority of ANZ's 1835i investments and similar holdings would move to the Non-Banking Group."
1835i is the ANZ Group's investments and innovations arm. There's more on it here and here.
There would be no impact on customers from the new structure and no change to how the banking operations are regulated, ANZ says.
"As ANZ proceeds with a formal application, a comprehensive consultation programme with shareholders, employees and other stakeholders will be undertaken. The proposal is subject to final ANZ Board approval and regulatory approvals and will require approval by the Federal Court and ANZ shareholders," ANZ says.
The links below take you to the ANZ NZ and ANZ Group releases.