Banking Ombudsman Scheme working on sector-wide complaints data system as it mulls increasing the limit on customer claims to $350,000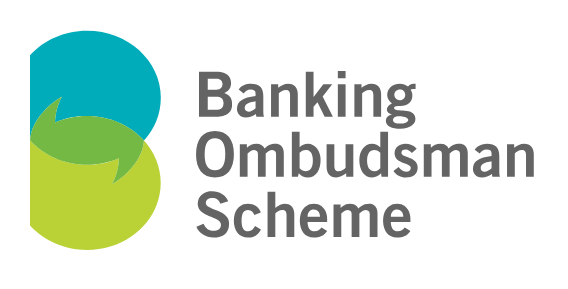 The Banking Ombudsman Scheme is working with banks to put together a sector-wide complaints data system.
Miriam Dean, who chairs the Banking Ombudsman Scheme's board, told Parliament's Finance and Expenditure Select Committee of these plans on Wednesday.
"We are exploring with the banks a sector-wide complaints data system. What we're really keen to do is gather the high level data from all the banks around the complaints they handle themselves. We would then be in an excellent position to relay aggregated data back to the banks with the insights we could learn from that aggregated data so they could continuously lift their performance. And I am pleased to say the banks have responded very positively to that initiative," Dean told MPs.
Banking Ombudsman, Consumer NZ, First Union, and New Zealand Bankers' Association representatives all appeared in front of the Select Committee on Wednesday. The appearances followed their written submissions (covered here by interest.co.nz) in response to a briefing from the Reserve Bank and Financial Markets Authority to the Select Committee on the outcomes of the Australian Royal Commission into banking.
$200k claim limit may be increased
In a change of heart Dean also said the Banking Ombudsman Scheme is mulling increasing the upper limit on compensation bank customers who successfully challenge banks can get. Currently the upper limit is $200,000.
"We're considering raising our financial limit to make our service more widely available to customers. This would see us lift our present limit of $200,000 for any compensation claim to $350,000. So effectively what we're looking to do is bring it in line with the District Court jurisdiction," said Dean.
In 2015 Federated Farmers called for the limit to be lifted to at least $500,000, and Consumer NZ and the Insurance and Savings Ombudsman pushed for an increase to $350,000. At that time the Banking Ombudsman disagreed saying only two complaints it had seen in the previous three years were excluded from its jurisdiction because the claimed amount exceeded $200,000. Further a Banking Ombudsman review had decided not to increase its claim limit.
The last increase was in 2007. Prior to that the Banking Ombudsman limits were $120,000 for banking services, and $150,000 for banking services relating to insurance.
Sarah Parker, Deputy Banking Ombudsman for Resolution, told interest.co.nz that despite the $200,000 limit, some customers have received higher sums than this.
"Some of the ING [frozen funds] cases we dealt with were resolved with compensation payments of more than $200,000, the highest appears to be $400,000. Insurance cases we deal with may also result in large amounts being paid if the bank reconsiders and accepts the insurance claim, but these are not necessarily recorded as 'compensation' on our system. For example, our early resolution service has recently facilitated the resolution of a complaint about a bank declining a life insurance claim where the bank reconsidered the customer's claim and paid out over $500,000," Parker said.
Banking Ombudsman Scheme terms of reference allow it to consider a complaint otherwise outside its rules if both sides - bank and complainant - agree.
The Banking Ombudsman Scheme's full 2017-18 annual report is not yet available. Last year's annual report shows the Scheme had paid out $38.99 million in compensation over 25 years with 78,000 people helped. Most compensation payments are significantly below $200,000, with about 60% of compensation payments awarded in 2017/18 less than $2,000 as shown in the chart below, and just over 10% more than $10,000.
The Banking Ombudsman Scheme is funded through levies on its bank members. Its board is chaired by Dean, an independent, and also consists of two consumer and two bank representatives. The consumer representatives are currently Consumer NZ CEO Sue Chetwin and chartered accountant Kenina Court. The bank representatives are BNZ CEO Angela Mentis and Bank of China (New Zealand) CEO Lei (David) Wang.
'The canary in the coal mine'
Meanwhile, Dean reiterated that the Banking Ombudsman hasn't seen the sort of systemic abuse revealed by Australia's Royal Commission.
"We think we are a good barometer of the state of the banking sector because we're the canary in the coal mine if you like, we are the early warning system. Because if the industry is going off course, then we of course see what the customer enquiries, complaints and disputes are all about." 
Dean said the Banking Ombudsman's caseload, which she acknowledged is a small proportion of all bank complaints, suggests none of the systemic abuses of the sort revealed in Australia are occurring in New Zealand.
"And we are confident that we would have identified them if they existed," Dean said.
The Banking Ombudsman Scheme has also started following up complaints it refers back to banks to ensure that having referred the customer back to the bank they get fair treatment, Dean added.
"We've had some really good customer feedback on this and we have intervened in a few cases where we think the bank should have been more responsive. We're very prepared to call out the bank where we think it's necessary."
Additionally she said the Banking Ombudsman Scheme is looking at banks' internal dispute resolution processes more generally.
"We are taking up a couple of initiatives to see if there are opportunities to help the banks lift their standards and ensure consistency across the sector."
'Australians bowl underarm and tamper with the ball but New Zealanders play fair'
At least one of the Select Committee MPs was unimpressed with Consumer NZ's call for a significant increase in scrutiny of the banking and insurance industries. ACT's David Seymour said the worst thing that could happen is further regulation of the sector, adding costs to solve no problem.
""It is important to recognise that just because something happens in Australia, does not mean it happens here. In cricket, Australians bowl underarm and tamper with the ball but New Zealanders play fair. It may just be that the problem with banking in Australia is cultural, not systematic," said Seymour.
*This article was first published in our email for paying subscribers early on Thursday morning. See here for more details and how to subscribe.