Financial Advice New Zealand rejects concerns about mortgage broker commissions raised by Consumer NZ in wake of Aussie Royal Commission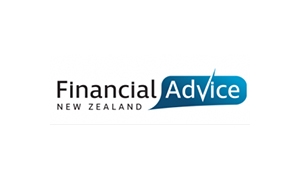 An organisation representing mortgage brokers is, not surprisingly, rejecting concerns Consumer NZ is raising about broker remuneration in the wake of the Australian Royal Commission into Misconduct in the Banking, Superannuation and Financial Services Industry.
Consumer NZ told Parliament's Finance and Expenditure Select Committee that ideally commission payments to mortgage brokers should be banned. Failing this new rules around commissions, bonuses and soft dollar benefits should be introduced preventing payments from being linked to the amount a customer borrows.
However Katrina Shanks, chief executive of Financial Advice New Zealand, told interest.co.nz it would be "imprudent" to suggest an overhaul of the remuneration model for New Zealand advisers solely based on the outcomes of the Royal Commission in Australia.
"Commissions are a remuneration tool. The more important discussion is ensuring that the practices and processes of lenders and advisers always put the consumer's best interests at the centre of any decision, and support a well-informed decision by the borrower," Shanks says.
"Through the work of the Financial Markets Authority, associations such as Financial Advice New Zealand and the Financial Services Legislation Amendment Bill, the advice sector has undergone a concentrated review to identify areas for greater clarity and change. One of the key areas advocated for by Financial Advice New Zealand on behalf of our members and consumers is disclosure."
Shanks says new disclosure rules are an opportunity to boost public trust through transparency, ensuring consumers are in a position to make an informed decision, giving advisers a tool to clearly communicate the value of advice and their services, and ending confusion over what advice actually costs.
"Financial literacy levels in New Zealand are such that often the adviser's time is spent educating clients as to what their options are so that they can make informed decisions. There is immense value in this. We must arrive at a framework that both ensures clients have all information they need to make a fully informed decision, but also that supports advisers' ability to provide this crucial service to more New Zealanders," says Shanks.
"The recent reviews performed in New Zealand have emphasised the importance of being consumer centric when providing financial advice. Financial Advice New Zealand is developing standards to ensure we continue to support consumer-first outcomes."
Touting itself as the professional body for financial advisers, Financial Advice New Zealand was formed this year bringing together the Professional Advisers Association, Institute of Financial Advisers and the New Zealand Financial Advisers' Association.
'None of our regulatory agencies has been investigating the broking market'
Below are comments Consumer NZ made to the Select Committee. They came in a submission following a briefing from the Reserve Bank of New Zealand and the Financial Markets Authority on the outcomes of the Australian Royal Commission.
One of the most damaging revelations to come out of the Royal Commission was the practice of banks overstating income and understating expenses in order to offer larger mortgages. In New Zealand, around 40 per cent of mortgages are arranged through brokers rather than direct with the lender. However, none of our regulatory agencies has been investigating the broking market to gauge whether the same problems exist here. 

Commissions 

Similarly, there has been no investigation into the problems that commissions may be causing. Mortgage brokers in New Zealand earn both upfront and trail commission on mortgages. They also earn commissions on life insurance products. Brokers also earn bonus commissions and soft-dollar benefits, such as overseas trips. The amount of commission a broker receives is directly proportional to the value and volume of the loans and insurance policies they sell. Brokers are therefore incentivised to sell big loans and expensive life insurance policies, and to move clients from one financial product to another ("churn") in order to maximise their commissions. 

A recent report by the Australian Securities and Investments Commission (ASIC) into mortgage brokers found the standard commission model of upfront and trail commissions could encourage consumers to take out bigger loans, when doing so was not in their best interests. The report recommended moving away from the standard commission model so payments were not linked to the amount a customer borrowed. This proposal was aimed at reducing the risk that brokers might attempt to inappropriately maximise their commissions by encouraging consumers to take larger loans. The report also recommended moving away from bonus commissions, bonus payments and soft-dollar benefits which increased the risk of poor consumer outcomes. 

In our view, commissions should be banned. However, in the absence of a ban on commissions, we support the introduction of new rules around commissions, bonuses and soft dollar benefits, along the lines of those recommended by ASIC.
*This article was first published in our email for paying subscribers early on Tuesday morning. See here for more details and how to subscribe.