Aotearoa Credit Union's board 'intently focused on securing its future' after second consecutive annual loss & breach of RBNZ regulations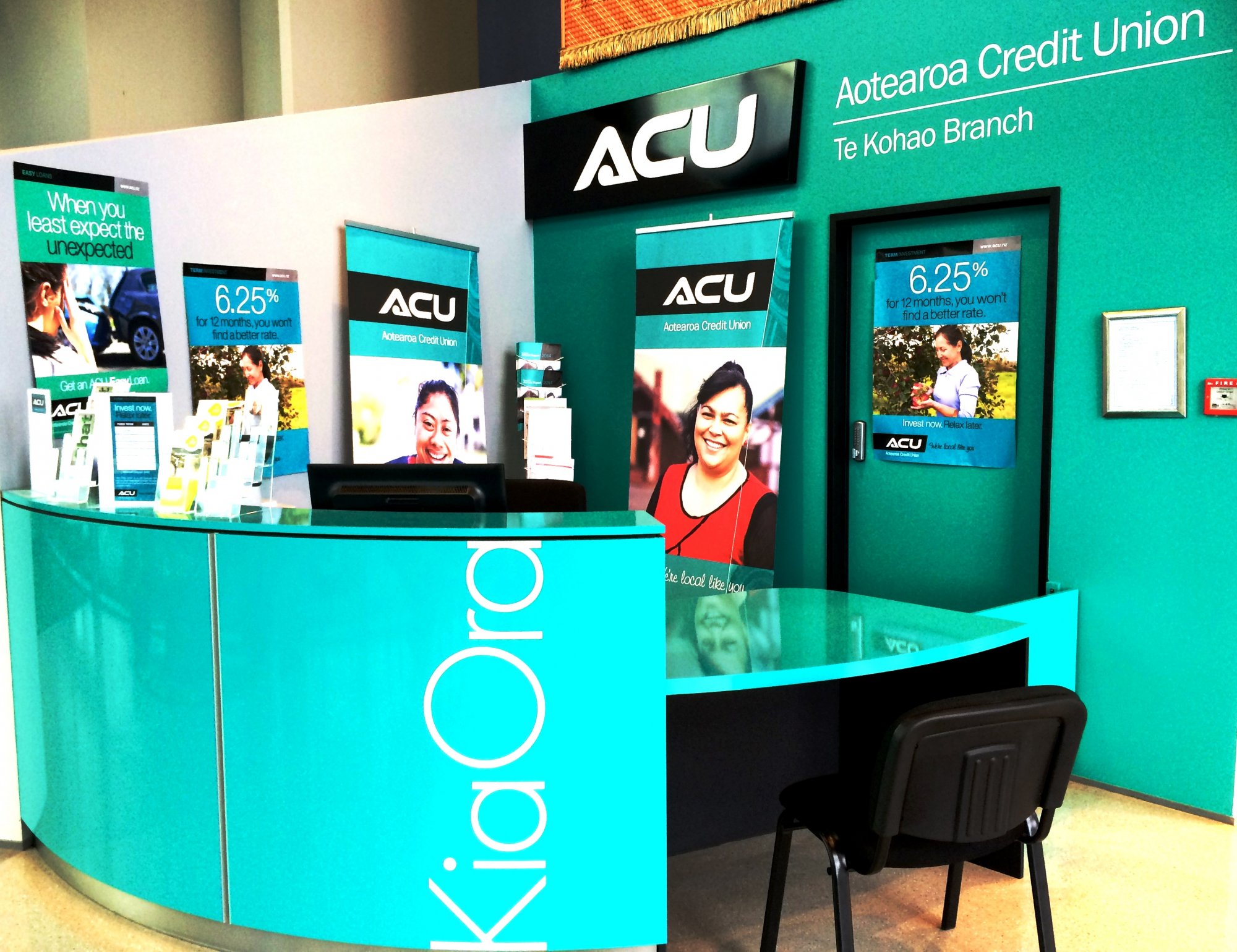 Aotearoa Credit Union's CEO says the key factor behind its substantial annual operating loss is, again, the credit union's move to a new core banking system.
Aotearoa expects to make a September 2018 year operating loss of about $1.75 million. That's more than double its September 2017 year net loss of $804,939. This has left the credit union in breach of both its trust deed and Reserve Bank regulations. Aotearoa's capital ratio was between 4.5% and 5.5% at September 30, it says, versus the required minimum of 11%. It has put a halt on accepting new members until further notice.
Wyn Osborne, Aotearoa's CEO, told interest.co.nz last year's loss stemmed from the capital costs related to the migration to a new Oracle Flexcube core banking system from a 30-year old FACTS system. This year the trading impact of the migration "is showing in our books," he says.
Aotearoa was the first of several credit unions to transfer to the Oracle system in a project overseen by Co-op Money, the credit union industry association. Several others have subsequently followed, with the cost of the new core banking system having blown out well beyond expectations.
For Aotearoa, a small credit union with about 10,000 largely Maori and Pasifika members that had total assets of a shade under $20 million at September 30 last year, survival's now at stake.
"We're very much investing our time and effort in ensuring the continuity of ACU [Aotearoa Credit Union]," Osborne says. "The Board is intently focused on securing the future. We're working very hard on the options."
Capital raise or a transfer
The options are a capital raise of about $2 million, or transferring Aotearoa's members and business to another credit union.
Osborne declined to comment on the potential capital raise. He says transferring Aotearoa's engagements to another credit union is an option available under the Friendly Societies and Credit Unions Act.
"It has been used many a time in the past. It's a process of transferring the activities, members etc, over to receiver credit unions. One day they're a member of ACU, and then the next day all of those engagements, not just with members but with creditors as well, are transferred into the receiving credit union entity," says Osborne.
"It's a mechanism our prudential supervisor is very familiar with and has worked in the past."
Asked whether Aotearoa was talking to any specific credit unions about a transfer he said it was, but declined to provide any names.
"The sector is relatively small now, and we're all somewhat closely interlinked via Co-op Money NZ. Our situation is known so we are working with Co-op Money NZ," says Osborne.
"We're making great progress with getting back to business as usual, that's why we're out there quite confidently talking to parties to construct a solution."
Loss breakdown
In a detailed breakdown of its financials, Aotearoa says key contributors to the loss are reduced loan fee income of about $950,000, reduced income from other business activities such as EFTPOS and ATM fees of about $350,000, reduced income from members of about $85,000, increases in staff and administration costs of about $300,000, and increases in loan provisioning of about $300,000. On a brighter financial note Aotearoa says new overdraft fees income of about $200,000 is expected to be earnt on a recurring basis.
As noted above, as of September 30, Aotearoa was in breach of its 11% minimum capital ratio under its trust deed, and also in breach of section 32 of the Non-Bank Deposit Takers Act. It has informed the Reserve Bank and trustee Covenant Trustee Services.
"The Credit Union needs to raise additional capital of approximately $2 million to comply with the capital ratio prescribed by its trust deed. The Supervisor [trustee] has now declared an event of default under the Credit Union's Trust Deed. The Credit Union currently expects to remedy the breach by raising further capital pursuant to a capital raising initiative it is actively pursuing, or by transferring its engagements to another credit union, which the Credit Union is also actively pursuing. Aotearoa Credit Union has decided not to accept any new members until further notice," says Aotearoa.
Aotearoa's 2017 year loss included write-downs and write-offs of $750,062, with $529,832 stemming from internal costs related to the implementation of the Oracle Flexcube core banking system. There was also a $220,230 impairment on Aotearoa's investment in Co-op Money base capital notes. See more on challenges in the credit union sector here.
*This article is a combination of two articles first published in our email for paying subscribers early on Thursday and Friday morning. See here for more details and how to subscribe.