Credit unions NZCU South, NZCU Central, NZCU Steelsands, Aotearoa Credit Union and NZCU Baywide unveil merger plans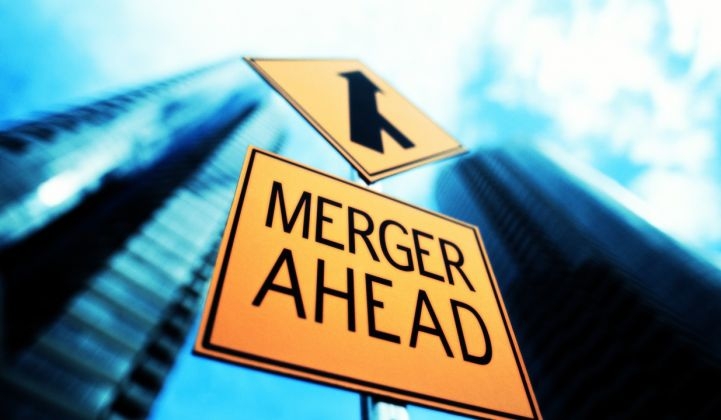 Against the backdrop of tumultuous times in their industry, five credit unions have unveiled plans to merge, in a move that would create New Zealand's biggest credit union with $600 million in assets, about 75,000 member-owners and nearly 300 staff.
According to a statement, NZCU South, NZCU Central, NZCU Steelsands, Aotearoa Credit Union and NZCU Baywide have signed a conditional Heads of Agreement to merge, with their boards having recommended a transfer of engagements under the Friendly Societies and Credit Unions Act into one single credit union.
"The unification of NZCU South, NZCU Central, NZCU Steelsands, Aotearoa Credit Union and NZCU Baywide under one brand will create scale efficiencies that will allow the merged credit union to better serve its customers," the five, who are all non-bank deposit takers licensed by the Reserve Bank, say.
"Upon completion of the transfer of engagements, the merged credit union will be positioned as a strong competitive alternative to mainstream banking in New Zealand."
The formal process of obtaining member approval is yet to be undertaken by the five.
The merged credit union would combine services and specialise in home loans, personal loans, savings and investments, transaction accounts, plus insurance for vehicles, loan protection, funeral protection, home and contents.  
"The scale of the larger credit union will deliver efficiencies, better pricing for savings and lending rates, and reach across the combined nationwide branch network and online.  It will bring more potential to invest in technology to improve services and wider access to capital for the benefit of member owners," the statement quotes Iain Taylor, chairman of NZCU Baywide as the five's spokesperson, saying.
"Scale does matter in an increasingly competitive financial sector and we all believe our united approach will bring a competitive banking alternative that is 100% customer and Kiwi owned," says Taylor.
Aotearoa has been striving to survive
The statement doesn't acknowledge that Aotearoa Credit Union has been forced to look to either transfer its members and business to another credit union or raise about $2 million of capital to survive after losses caused by switching to a new Oracle core banking platform.
The introduction of the Oracle system is being overseen by Co-op Money, the industry association for member owned credit unions, of which all five credit unions proposing to merge are members. The new core banking system has taken longer than expected to implement and cost more than expected. Credit unions have been working on a project to give them "step-in rights" for delivery of key services, enabling them to operate independently if necessary. Both the chairman and chief executive of Co-op Money have stepped down this year.
Taylor describes the Oracle Flexcube system as a "modern operational platform on a par with the technology used by leading tier one banks."
"[It] will give the merged credit union greater flexibility to grow its customer base, as well as add many more services and systems in the future. This ensures we are able to deliver future digital banking services by leveraging the common IT platform. This is something that is not traditionally available on day one when entities merge. It's an exciting opportunity for all," Taylor says.
"This is about securing a sustainable future for all our membership bases. The benefits are significant for our member owners to enjoy better products, pricing and a sustainable financial service provider in the future," says Taylor noting "it's going to be an exciting challenge to deliver."
What does it mean for Co-op Money?
It's not immediately clear what the proposed merger would mean for Co-op Money, of which the five are all members. Co-op Money's other members are First Credit Union (which has stopped taking business services from Co-op Money and wants repayment for its $5.4 million of Co-op Money base capital notes), Fisher & Paykel Credit Union, NZ Firefighters Credit Union and NZCU Employees. Associate members are Heretaunga Building Society, Nelson Building Society, and Wairarapa Building Society. 
First Credit Union is currently NZ's biggest with about 60,000 members and assets of $358 million.